Is This Your First Time Renting a Dumpster? You Have Come to the Right Place!
The experience of a company speaks for itself and at Bargain Dumpster we don't like keeping that a secret. With years of knowledge in waste management and junk disposal projects, our team will walk you through the rental process from start to finish. Dumpster full of garbage? Need to swap a full dumpster for a new one? Call on us for all your needs when it comes to renting a dumpster. With no hidden fees, we'll tell you exactly how much it will cost for any project and help you avoid extra charges. It doesn't need to be a hassle to find a dumpster near me and all of our dumpster rental options will maximize your budget.
How to choose your dumpster size
Disposing of debris and trash might not be your top priority when embarking on a DIY home renovation or remodeling project. However, you'll soon discover that it's often more challenging to get rid of the old materials you remove than it is to acquire new ones. The standard household garbage removal system isn't designed to handle construction debris efficiently. That's where renting a roll-off container comes in.
Roll-off containers, often referred to as 'roll-offs,' resemble large, single-use dumpsters capable of accommodating various types of waste. Once your project is complete, the roll-off container company will promptly haul away both the container and the debris.
You may wonder if a roll-off container company will work with you and how to determine the appropriate size?
Typically, the industry utilizes standard sizes specified in cubic yards. While 20 and 30-cubic-yard roll-offs are commonly used for DIY projects, smaller 10-cubic-yard and larger 40-cubic-yard units are also available.
When communicating with a roll-off container company, they will refer to sizes like '20 yarder' or '30 yarder' in industry jargon. It's helpful to have a rough idea of the size you require before contacting them. This preparation allows for a more informed discussion about ordering a roll-off container, including pricing and any guidelines regarding restricted materials, without needing to ask elementary questions.
Service You Can Depend On
Darcy Assemany
September 18, 2023
Bargain Dumpster was a life saver! We had a tree go down in the storm and Ashley was able to get us a dumpster right away. They dropped it off, we filled it up over the weekend and they picked it up promptly. Very professional and friendly service! We will be doing business with Bargain Dumpster for any future needs!!
Jackson Smith
September 13, 2023
I don't usually write reviews but this company was great! They showed up on time and dropped the dumpster without damaging our driveway. Recommended!
Quintina Eisenhower
September 12, 2023
Excellent company to use for junk disposal projects! I have used them three times for all my clean out projects and all the time they were on time with the drop off and pick up. I strongly recommend them!
Don Cassidy
August 29, 2023
Ashley was extremely helpful she made the process very easy and due to her professionalism inwill highly recommend your company to others. You guys better try to keep her on staff. I know upper managment talent when I see it!
Evan Dowdy
August 24, 2023
Can't speak highly enough about the Bargain Dumpster team, Ashley's communication and promptness have been a blessing for our company.
Patrick Delaney
August 24, 2023
Great service and super easy to work with!
Manuel Robles
August 23, 2023
Erin and the team have always been very responsive and accommodating. Many times they went the extra mile to make sure they can get us the equipment we needed especially with the last minute changes we may have had.
Shane Abuhl
August 23, 2023
As a traveling project manager that covers 12 states I'm very thankful to have Bargain Dumpster as my supplier. Having Ashley A as my rep, has been nothing but the best. She is able to get me everything I need as fast as I need it and within the price I need it to be. Without her my job would be 10 times harder, especially in the middle of a disaster. Thank you Ashley A for all your hard work! Because of her, I will continue to use Bargain Dumpster as long as I can.
Daralyn Sossamon
August 23, 2023
Will definitely be using again!!! Ashley A was so thorough in explaining everything and patient with my 1,000 questions. She was beyond detailed and professional! Our driver showed up on time and was very polite and helpful as well. Can't say enough good things about first impressions and both of them set the bar very high. Highly recommend!!!
Kaitlin Healey
August 23, 2023
This company is very easy to work with and very professional! They had a dumpster ready for me very quickly and the communication was great. I have used them twice and would use them again.
We Offer the Perfect Roll-Off Dumpster Rental for Your Project
Call us first and get the best price guaranteed.


Residential Dumpster Rentals
Residential roll-off dumpsters offer an excellent solution for household cleanups, home improvement projects, and general debris removal. You can load these containers with a variety of items, including furniture, carpets, boxes, clothing, toys, appliances, and more.


Construction Dumpster Rentals
Construction debris dumpsters are ideal for a wide range of renovation tasks, whether it's a modest home improvement project or a substantial demolition endeavor. These containers are capable of accommodating various materials, including drywall, flooring, tiles, lumber, windows, glass, siding, and assorted building supplies.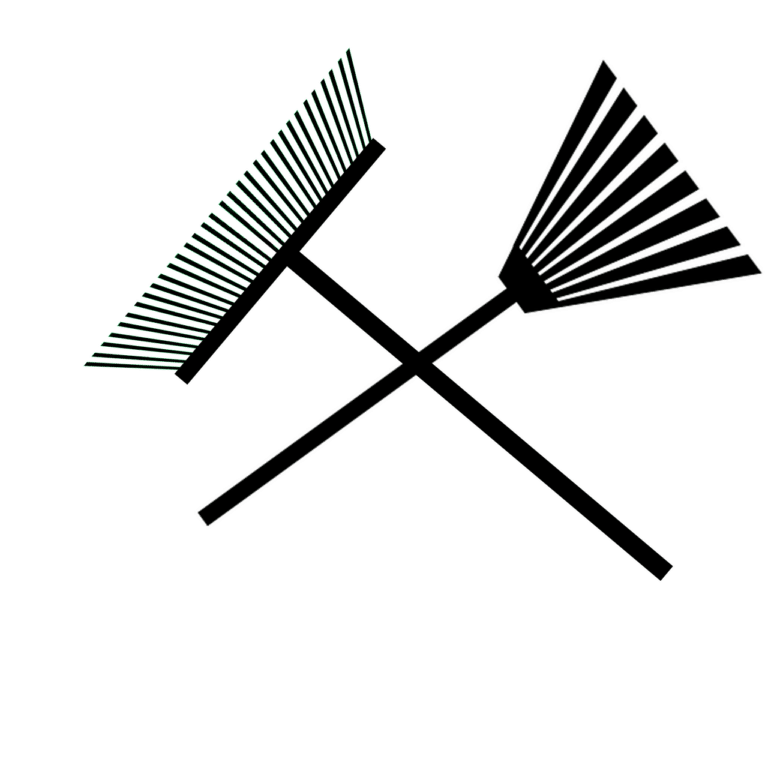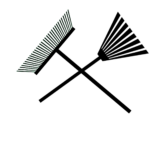 Yard Waste Dumpster Rental
Whether you're tackling general yard maintenance or embarking on a landscaping endeavor, we have the perfect solution for you. Our yard waste roll-off dumpsters simplify the process of disposing of shrubs, grass clippings, soil, small branches, and leaves.


Concrete Dumpster Rentals
Demolishing a retaining wall or renovating your driveway? Our selection includes 10-yard roll-off dumpsters designed specifically for disposing of "clean" concrete loads, ensuring a seamless and hassle-free removal of heavy debris.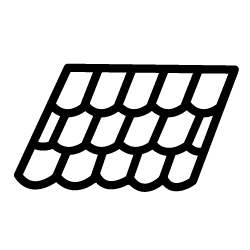 Roofing Dumpster Rentals
Our roofing dumpster rentals serve the sole purpose of shingle and sheathing disposal. We provide a variety of roll-off container sizes tailored for roofing projects, all offered at budget-friendly rates to ensure cost-effectiveness.
Need a Dumpster that's affordable and easy to rent?
Dumpster rental prices can fluctuate significantly between different companies, contingent on factors like dumpster size, location, debris type, and rental terms. Bargain Dumpster provides transparent flat-rate pricing, ensuring you have a clear understanding of the total cost from the outset. We provide personalized quotes to prevent excessive spending on unnecessary services and offer more favorable terms than many of our rivals.
Whether you're a homeowner or a contractor, our roll-off dumpster service is equipped to assist with a wide range of cleanup tasks, regardless of their scale. Our deliveries extend to residential driveways, construction sites, businesses, and beyond. Discover how we streamline the process of renting dumpsters and how we can facilitate your search for a rental dumpster in your area.
How the Dumpster Rental Process Works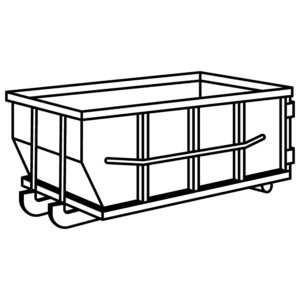 Rent a Dumpster in These 4 Easy Steps