Your Dumpster Size Options

How to choose your dumpster size
Getting rid of debris and trash is probably not the first thing you consider when you plan to start any type of do it yourself home renovation or remodeling project. But you will quickly find out that it is a lot easier to go out and buy the new materials you need than it is to get rid of the old that you tear out.
The system set up for household garbage removal will not work for the construction debris you will need to remove and you will find that a cost effective solution is to rent a roll off container.
Roll off containers, or 'roll-offs' as they are commonly referred to in the trade, are like a large one time use dumpster that you can fill will any and all types of trash. When you are finished, the roll off container company will come and haul it all, the container and the debris, away.
Will a roll off container company work with me and how do I get the size I need?
This is the first questions many people ask when thinking about the need for a rolloff. There are standard sizes that are used in the industry and these sizes are called out in cubic yards. 20 and 30 cubic yard size rolloffs are probably the most commonly used in a do it yourself project, but smaller 10 cubic yard and large 40 cubic yard units are available as well.
When you talk to a representative of a roll off container company they will, however, speak in terms of a '20 yarder' or '30 yarder'. This is the vernacular of the trade and it is the way the sizes are expressed.
It is good to have some idea of the size you need prior to your call. This will allow you to discuss ordering a rolloff and you can quickly and easily learn more about what you need. You will want to get the pricing and any information or rules they have about restricted materials without you having to ask a lot of basic questions.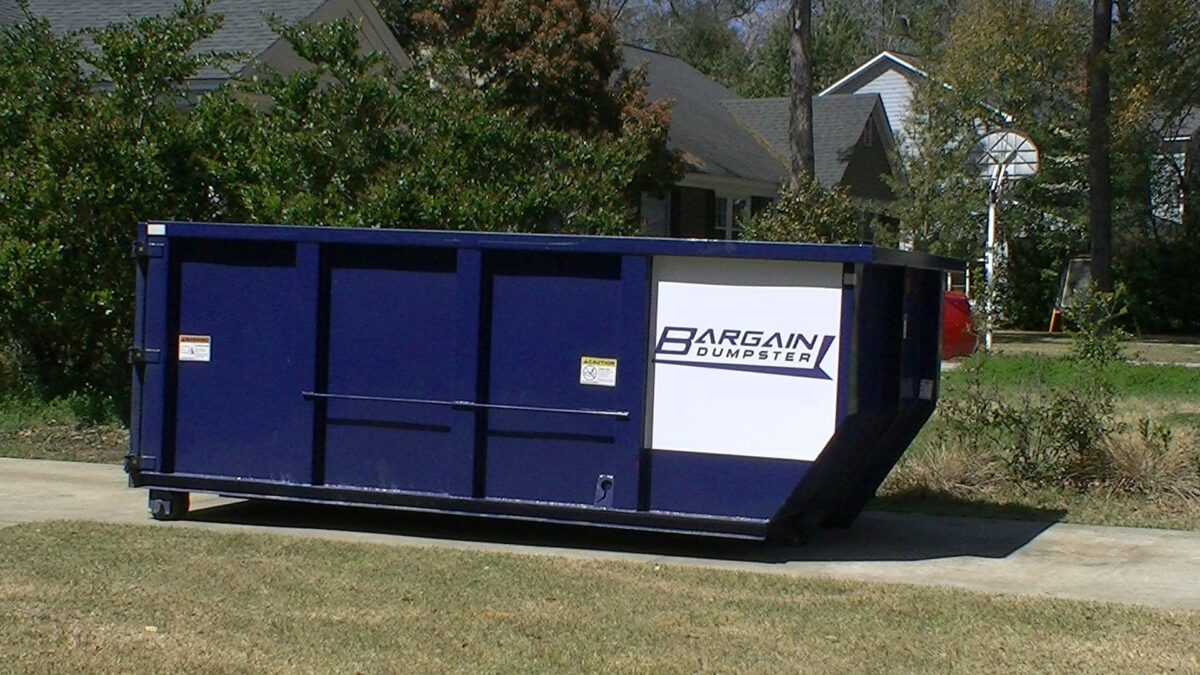 Save Time and Money Today!
The experience of a company speaks for itself and at Bargain Dumpster we don't like keeping that a secret. With years of knowledge in waste management and junk disposal projects, our team will walk you through the rental process from start to finish. Dumpster full of garbage? Need to swap a full dumpster for a new one? Call on us for all your needs when it comes to renting a dumpster. With no hidden fees, we'll tell you exactly how much it will cost for any project and help you avoid extra charges. It doesn't need to be a hassle to find a dumpster near me and all of our dumpster rental options will maximize your budget.
Need a Dumpster that's affordable and easy to rent?
Here at Bargain Dumpster, our mission is to make dumpster rentals affordable and accessible to everyone. Whether you're a contractor, business owner, real estate agent or even just renovating your home for the kitchen you've been dreaming of, we have dumpsters for you. Renting a dumpster not only saves you time and money but helps the environment by proper disposal of the materials and junk you're already getting rid of. Our team of waste management experts will make sure you have the right dumpster size and tailor our junk disposal service to what you need so you can work on what matters more.