Construction Dumpster Rentals for Contractors
Construction dumpster rentals are known to help contractors make their commercials projects simpler to deal with. Bargain Dumpster's vendors across the United States can help contractors save time and money through the construction process by offering easy waste disposal. Keep your construction site clean and running smoothly with our affordable and convenient rental process.


Construction dumpster rentals are used in countless projects like roofing, demolition, breaking new ground and much more. Easily dispose of concrete, dirt, rock, plaster, tile, glass, wood, roofing materials, asphalt, drywall, branches, and basically anything that you want to get rid of and quickly with ease. We understand the unique needs of contractors and the questions they may have about waste disposal and we are here to answer any of your questions. Our knowledgeable customer service representatives and dedicated haulers will help you avoid confusion and potential delays! Our team will schedule, deliver and pick up your roll off waste containers at affordable prices.
Benefits of Construction Dumpster Rentals
Debris is an inevitable problem you are going to encounter when dealing with any size or type of construction project. Good thing there is a construction dumpster rental that can provide quick and easy waste removal. This local dumpster company will be able to keep your project on schedule without any added hassle of any other waste solutions
Concrete & Dirt
It can be super stressful when dealing with all of these heavy loads of concrete and dirt, but Bargain Dumpster has the perfect construction waste dumpster rentals to help ease that load for you. Our heavy-duty construction dumpsters are able to handle any concrete and dirt you throw its way. Our dumpsters are capable of hauling away all of the waste from any construction site
Construction Dumpster Rental for Yard Waste
Do not throw out the idea of using our large construction dumpster rentals when dealing with commercial landscaping and yard clean up projects. Our dumpsters can easily handle all of the large waste that comes with dealing with yard work. Mounds of dirt to get rid of or piles of all plants you want to replace? Our heavy-duty construction dumpsters will be the best place to throw all of those things away and we will take all of that off of your hands when you are done.
Roofing
Having trouble looking for something affordable? Roofing contractors look no further! Bargain Dumpster is here to give you the affordable roofing options you have been searching for. From shingles to sliding, construction dumpster rentals are able to easily dispose of roofing materials.
Choose Your Roll Off Dumpster Size
10 Yard Roll Off Dumpster
Are you planning a home renovation? Do you have clutter around the house or need to clean out the garage? A 10 yard dumpster is what you need! We understand that not every dumpster rental project needs a huge dumpster. A 10 yard roll off dumpster is perfect for small projects.
10 Yard Capacity
Ten yard dumpsters hold 10 cubic yards of material, or roughly three full size pickup truck loads of waste.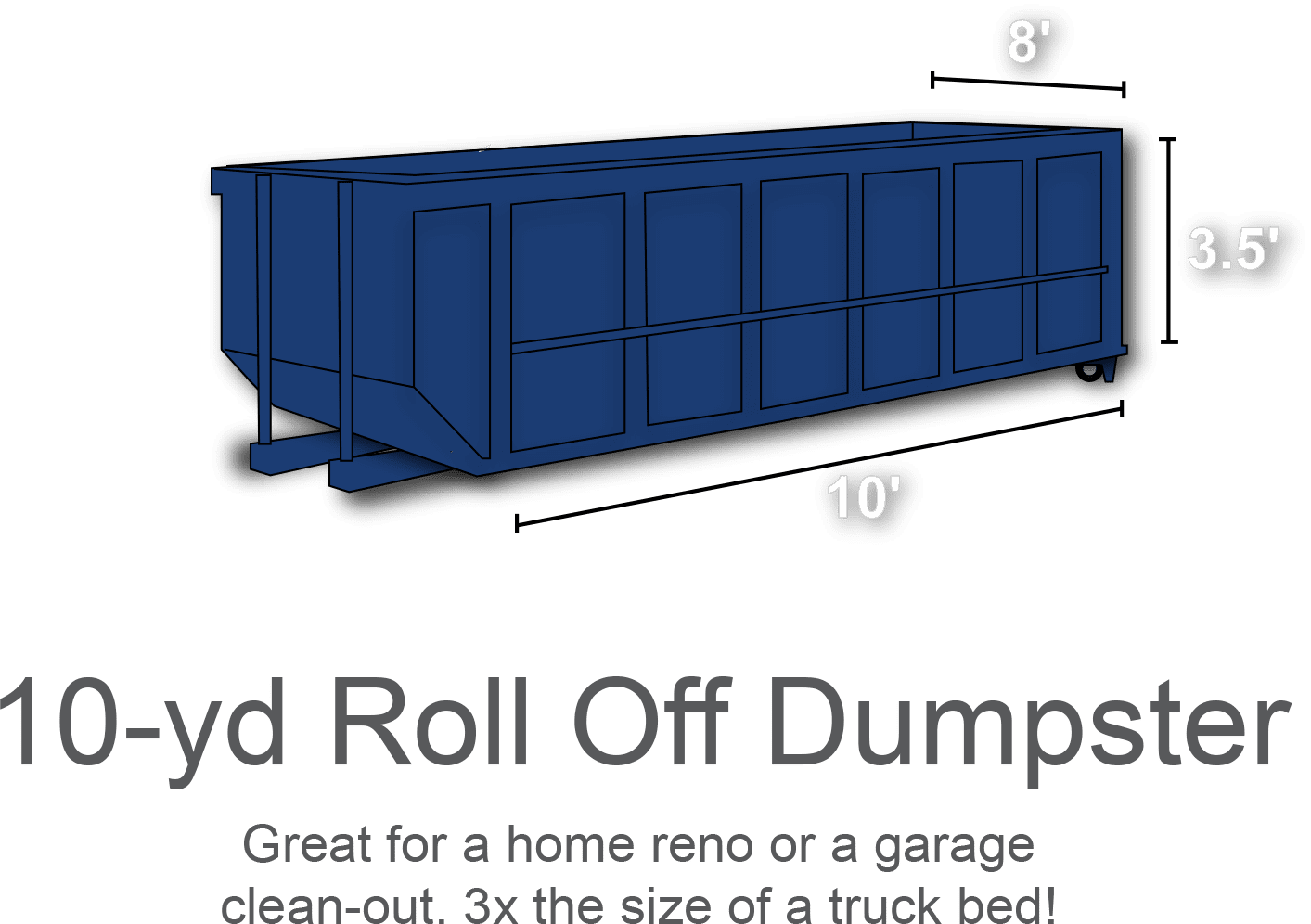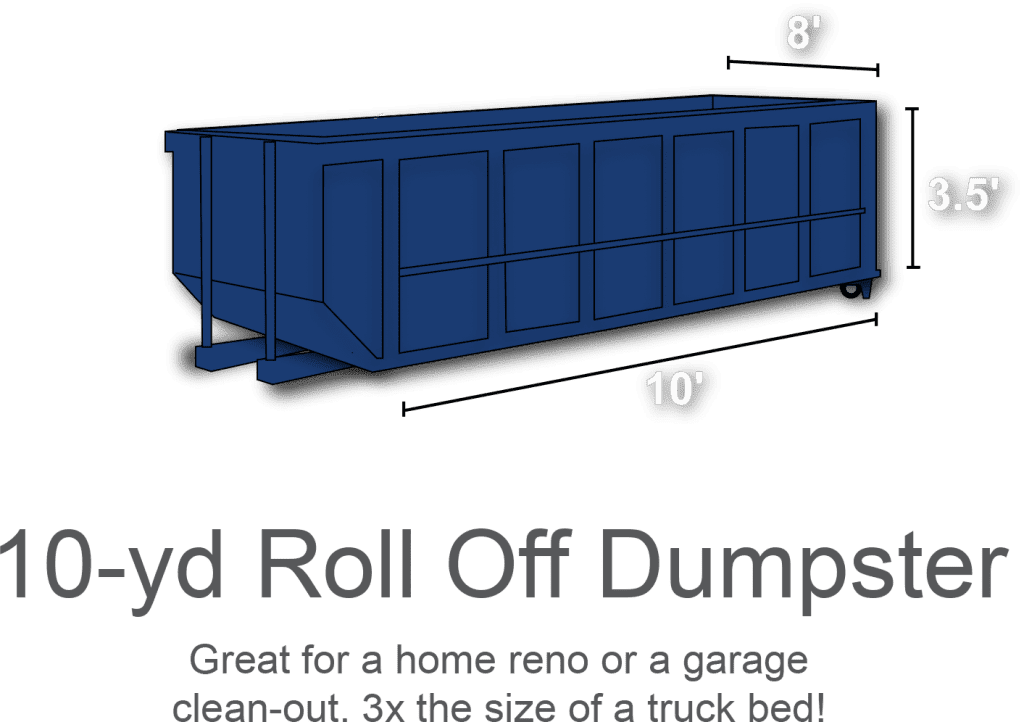 Construction Dumpster Rental Cost
The pricing of our construction waste dumpster rentals will vary depending on the project and your specific needs, but we work to keep our dumpster rentals consistently affordable, whether for use in construction applications or for landscaping and yard clean up. We have plenty of options to choose from to help you with clean up projects of all types, with convenient delivery to your location.
Request a construction dumpster rental quote today and we'll help you get started and select the right dumpster for your application.