So What Does it Actually Cost to Rent a Dumpster?
The cost nationwide to rent a dumpster can range from $215 to as much as $1050 with the average around $450.  Well, that's quite a range and what does it mean?  Here at Bargain Dumpster, we work overtime trying to tailor your project to the right bin to make it as cost-effective as possible.  There are generally 5 key factors that must be discussed before getting the quote.
Ready to get started?  Call us for pricing now:
So What Are the Five Factors That Determine Your Dumpster Rental Price
When providing a quote, we consider your location, dumpster size, debris type, debris weight, and rental period. Explore how each of these factors influences the cost of your dumpster.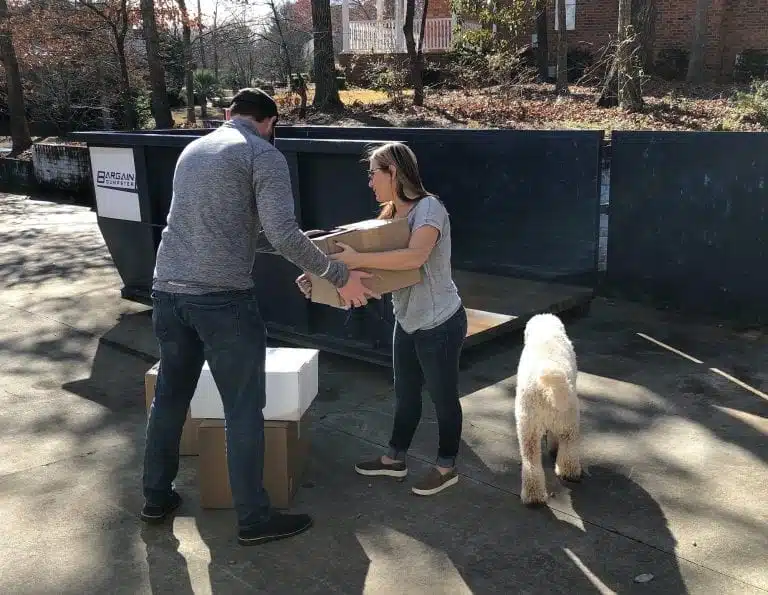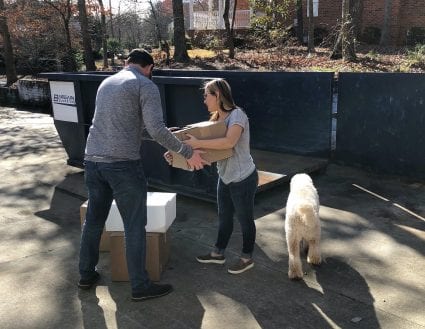 Dumpster rental prices fluctuate based on disposal fees, demand, and fuel costs, which vary from city to city. Renting a dumpster in a small Midwest suburb might be more economical than in a bustling major city.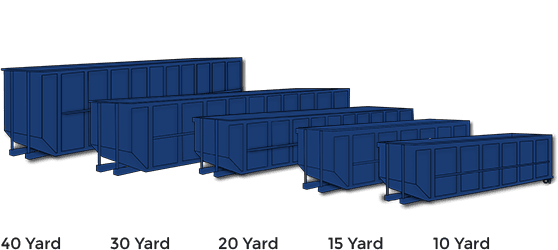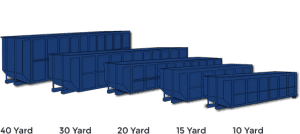 Choose from a range of sizes for our roll-off dumpsters, spanning 10 to 40 cubic yards. The appropriate container size is determined by your project and the type of debris you're disposing of. Larger bins incur higher rental costs due to increased debris disposal. The availability of your selected size may affect pricing and delivery scheduling speed.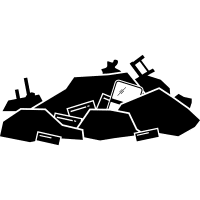 The cost of disposal depends on the type of debris you're discarding. Our drivers transport household junk, yard waste, and construction materials to various processing facilities. In certain cities, you may incur higher fees for disposing of challenging items, like appliances or mattresses.


Landfills assess disposal costs according to the weight of your debris. Upon renting a dumpster, we'll specify a weight limit that must not be exceeded to prevent additional fees. For dense materials like brick or concrete, it's advisable to fill your dumpster only halfway for a safe and efficient pickup. Utilize our weight calculator to estimate the weight of your materials before placing an order.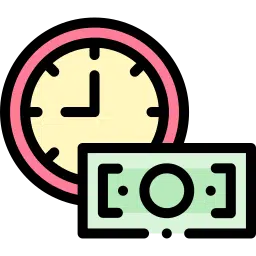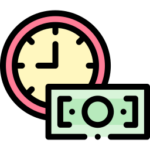 The duration of your dumpster rental is factored into the overall price. Typically, you can have the container on-site for five to 10 days, though this may vary by location. If you require an extended rental period, we can often accommodate this with a flat daily rate.
So How Do We Keep Your Dumpster Price Affordable?
We aim to streamline your cleanup process, ensuring that your dumpster rental costs are both affordable and fair. By aligning these five factors with your specific needs, we strive to provide you with the most competitive price. With our service, you won't exceed your budget for dumpster rental, allowing you to allocate funds to other aspects of your project.
Ready to Rent a Dumpster? Give Us a Call
So How Do These Factors Affect the Price of Your Dumpster Rental?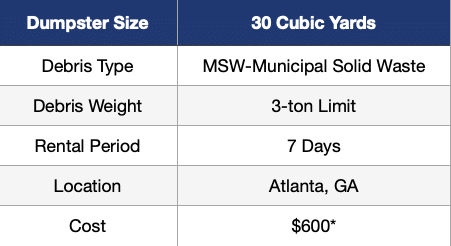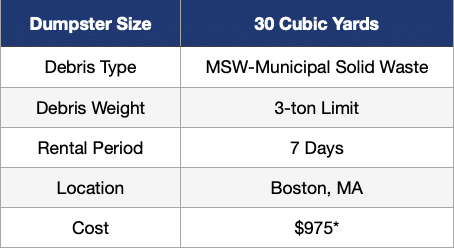 * Costs shown above are for example only and do not represent to actual costs in these markets
As you can see by the example above location plays a major role in the pricing of our dumpsters.  A small town typically has a much lower price as compared to a major metropolitan area.
So What is Flat-Rate Pricing That Some Dumpster Companies Advertise?
At Bargain Dumpster, we provide transparent flat-rate quotes, ensuring you know the total cost of your dumpster rental upfront. This sets us apart from variable pricing models, where costs can accumulate unexpectedly during your rental period. Here are some crucial distinctions to consider:
Flat-Rate Invoices
Bargain Dumpster's rental prices encompass your entire package, incorporating the rental period, delivery, and pickup costs upfront. Your invoice features a predefined weight limit, ranging from 1 to 10 tons based on your dumpster size and the nature of the materials being disposed of.
Variable Invoices
Unlike Bargain Dumpster, some other dumpster rental companies utilize variable invoices, potentially complicating your understanding of the total dumpster price. While not inherently more expensive, these invoices may separate charges for rental and landfill disposal. This means you won't have a clear cost picture until the landfill processes your materials, making it challenging to budget accurately for your project. Choose Bargain Dumpster for transparent, upfront pricing that simplifies your planning.
So Will I Ever Pay More Than a Flat Rate?
We strive for maximum transparency in your roll-off dumpster rental pricing. Yet, in specific situations, you might encounter additional charges beyond your initial plan. To preempt any surprise fees, ensure you are acquainted with potential extras in dumpster rental costs:

Additional Charges for Delivery or Pickup
Extra fees may apply if we encounter obstacles preventing the delivery or pickup of your roll-off dumpster. These are commonly referred to as trip fees. This includes scenarios like blocked access due to parked cars or excessive snow in your driveway. It's essential to ensure your debris is at or below the level of the dumpster walls before scheduling a pickup to avoid additional charges.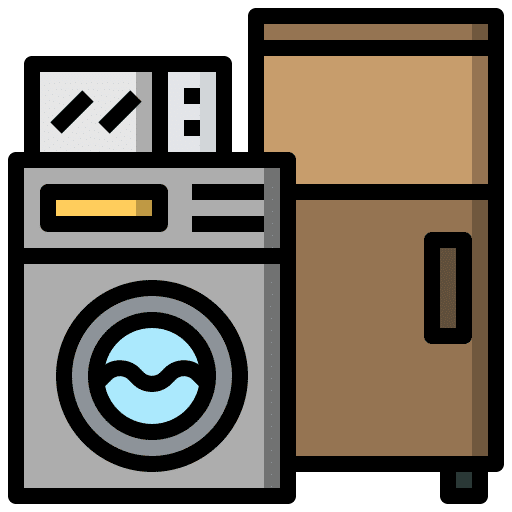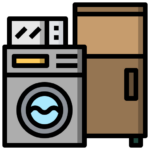 Per Item Fees
There could be restrictions on the quantity of mattresses, appliances, and electronics you can dispose of in a single dumpster. Due to the extended processing time at landfills and transfer stations, the disposal costs for these items may increase. Feel free to contact us if you have any inquiries regarding item restrictions in your area.


Cancellation Fees
Cancellation fees only apply if you cancel your dumpster rental after we've confirmed your order, with no charge unless it's a last-minute cancellation. If you cancel after 3 p.m. on the day before your scheduled delivery date, a fee will be incurred.


Overweight Fees
All our containers have a set weight limit that reflects the tonnage of debris-covered in your dumpster price. Going over it will result in a per-ton disposal fee.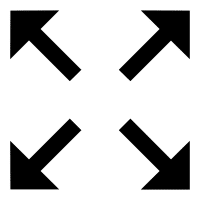 Extension Fees
If you need to extend your project deadline, you can frequently prolong your dumpster rental period for a fixed daily rate.
Are you considering placing your bin on the street or public property? You may need to obtain a right-of-way permit from your local government, and there could be an additional cost associated with the permit from your municipality.  Be sure to check with your customer service representative to discuss your specific area's requirements.
Call Today for your Custom Quote from Bargain Dumpster
To determine your complete dumpster cost, the most accurate approach is to request a quote. Whether you prefer to secure your affordable dumpster rental online or via phone, we've got you covered. For project-specific inquiries, we recommend reaching out directly to our team for personalized assistance.