Unbelievable Dumpster Deals!
Save BIG with our low flat rates fast and convenient delivery.
Serving all of Wilmington NC and Surrounding Areas,  Call today for a free Quote!
Call (704) 734-9307
Our business hours: M-F 7am - 7pm
We are always here to help give us a call | Residential & Commercial Dumpster Rentals Available
Dumpster Rental Services in Wilmington, North Carolina
Our Wilmington dumpster rental services are designed to simplify the waste removal process and make it more efficient.
We've worked very hard to make our services the most affordable on the market. We've succeeded by implementing a custom pricing policy. Our prices depend on the size and the weight of the materials. In addition, we also calculate the required logistics to customize the price even more. We are sure that we will find a solution together no matter your budget.
We also have fine-tuned our services to meet the requirements of numerous industries.
Our dumpster rental services in Wilmington, North Carolina services include:
Residential
Are you planning a home improvement project? Then you should really look up our residential dumpster rentals, which are suited to support any home project. Our affordable and convenient dumpster rental services will help you to see your projects through with ease and efficiency.
We have simplified the process to make it even more convenient for you to rent a dumpster. Once you call us, we will help you choose the right dumpster size. We will deliver the dumpster to your location, and once you are done, our haulers will come to pick it up. It's that simple.
If you have a narrow yard or garage, then we recommend looking into our roll off dumpsters. They are very convenient, as they can be placed almost anywhere. We offer roll off dumpsters in a variety of sizes, including 10, 15, 20, 30, 40-yards.
Commercial
Dealing with waste on a daily basis is a hard thing to do. Especially if you have to juggle managing core business processes and waste disposal at the same time. Abiding by the strict regulations can also turn into a daunting task. Don't worry, Bargain Dumpster is here to provide you with a permanent and affordable solution for waste disposal.
Feel free to consult us and we will help you pick the service according to the scope of your project. We can dispose of your trash in any desired time interval and our dumpsters come with high-quality seals to prevent environmental pollution of any sort.
Construction
Construction dumpster rentals in Wilmington, North Carolina are custom-tailored to help contractors run clean and efficient operations. Bargain Dumpster helps you to cut down expenses and get things done ahead of deadlines with our easy and convenient waste disposal process.
Our construction dumpsters are made of durable materials and are able to hold numerous construction materials including concrete, wood, debris, glass, asphalt, and many more.
Portable Restrooms
Bargain Dumpster portable restrooms rentals will help you organize a memorable outdoor event. Our portable restroom options include everything from standard portable porta-potties to luxurious restroom trailers.
Contact us today via our website or call us directly (910) 427-5757 and one of our knowledgeable agents will answer any questions you have.
Licensed & Trusted
Locally Owned
Fast Expert, Ethical Service
Major Credit Cards Accepted
Best Prices In Town
Dumpster Rentals for ANY Project
Need a cheap dumpster rental in Wilmington NC? Let Bargain Dumpster put the "Spring" in your cleaning with a roll off dumpster to clear out all of the less useful things around, so you can get to your essentials! Call in the big guns and get your beautiful home clean as a whistle with our Roll Off Container! We can carry away anything from your broken toys to that old desk you thought you'd have the time to fix! We offer dumpster rentals off all sizes to fit any project scope around the house or at the job site.
Construction Dumpsters for Rental
Construction Waste
Concrete, Dirt & More!
Residential Dumpster Rental
Home DIY Projects
Moving, General Clean Up & More!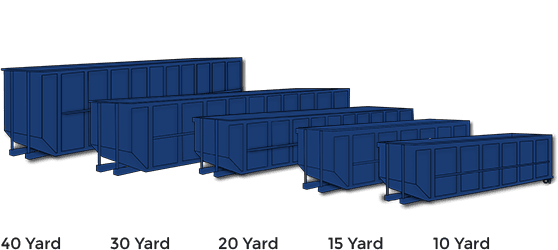 Get Your Free Dumpster Quote