Say Goodbye to Clutter with Dumpster Rental in Morganton, NC
Do you have tons of junk cluttering up your home, yard or business?
Are you looking for the best way to get rid of it all quickly and cheaply? Look no further than Bargain Dumpster in Morganton, NC.
With a dumpster rental from Bargain Dumpster, you can say goodbye to your clutter and hello to a clean, organized new space. Whether you're renovating your home, cleaning out your garage, or getting rid of yard waste, a dumpster rental can make the process easier and stress-free.
Not only is renting a dumpster a convenient way to dispose of your unneeded junk, it's also an environmentally responsible decision. Proper waste management is important for the planet, and renting a container ensures that your junk will be disposed of in a safe and sustainable way.
So why wait? Say bye bye to clutter and hello to a clean, organized space with a dumpster rental in Morganton, NC. Call us at (704) 504-7382 today to learn more about the options so that you can schedule your dumpster rental immediately.
The benefits of renting a dumpster to dispose of junk in Morganton, NC
If you're in the process of cleaning out your home, office, or construction site, you're likely looking for the best way to dispose of all your junk. While there are many options out there for junk disposal and waste management, dumpster rental is by far the best solution for large projects.
Firstly, dumpster rental provides a convenient and efficient way to dispose of all your unwanted items. Rather than making countless trips to the local landfill or recycling center, you can simply fill up your rented dumpster and have it hauled away once it's full. This saves you time and effort, and allows you to focus on the task at hand.
In addition to being convenient, dumpster rental is also cost-effective. When you rent a dumpster, you pay a flat fee for the rental period, which can be anywhere from a few days to a few weeks. This fee usually includes delivery, pickup, and disposal of your waste, so you don't have to worry about any hidden costs or fees.
Another benefit of dumpster rental in Morganton is that it allows you to properly dispose of your waste in an environmentally-friendly way. Most dumpster rental companies have a strict policy on recycling and will sort through your waste to ensure that any recyclable materials are properly disposed of. This helps to reduce the amount of waste going to landfills, which is better for the environment in the long run.
Overall, if you're looking for the best solution for large junk removal, dumpster rental is the way to go. It's convenient, cost-effective, and environmentally-friendly, making it the perfect choice for any project.
Get Your Free Quote in Morganton, NC
Call us today at 704-504-7382 or to get a free quote for a dumpster rental in Morganton. Our haulers can help make your project easy. We will work to remove your trash — you can focus on making your home or business look great!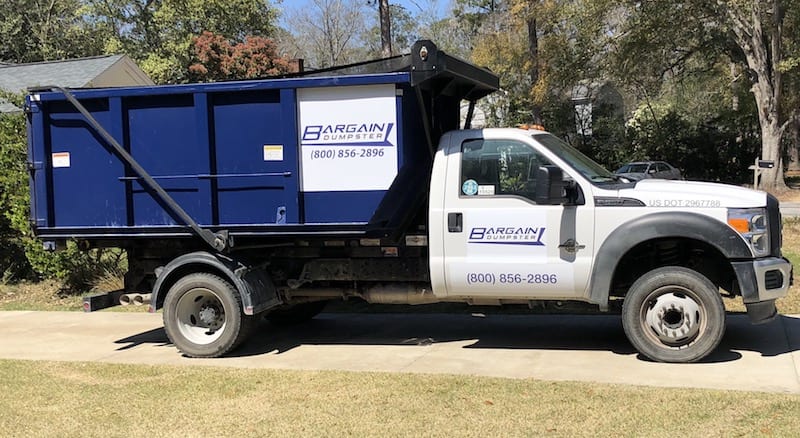 Mecklenburg County Solid Waste : 2145 Suttle Ave. Charlotte, NC 28208 | 980-314-3867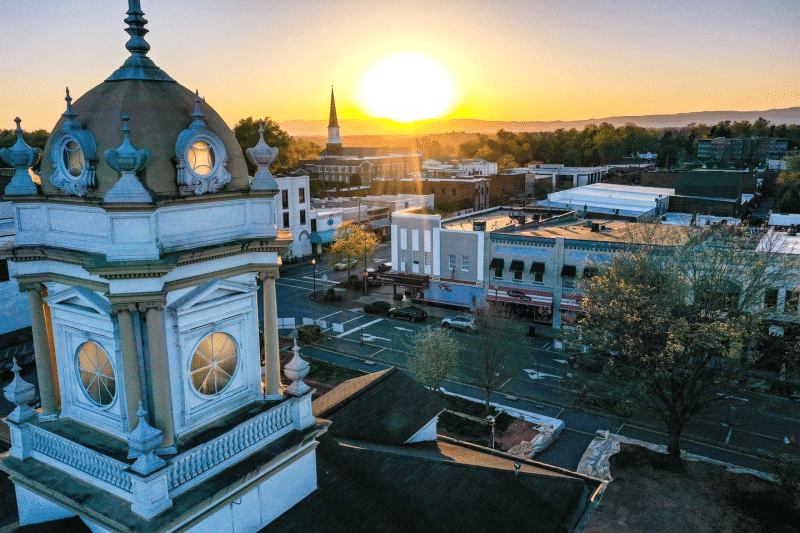 Bargain Dumpster Charlotte: 704-504-7382
Serving all of greater Charlotte including: Kannapolis, Concord, Huntersville, Lake Norman, Belmont, Gastonia, Lake Wylie, Rock Hill, Tega Cay, Indian Land, Matthews, Moorsville, Waxhaw, Pineville, and Weddington