Discover Bargain Dumpster Rentals in Waxhaw, NC
Welcome to Bargain Dumpster Rentals, your trusted partner for affordable and efficient waste management solutions in Waxhaw, North Carolina. We take immense pride in serving the local community with top-notch dumpster rental services that cater to both residential and commercial needs. With our commitment to environmentally friendly practices and prompt customer service, we aim to make waste disposal hassle-free and sustainable for the charming town of Waxhaw.
Unveiling the Beauty of Waxhaw, NC:
Nestled in the heart of Union County, Waxhaw is a place where history, culture, and natural beauty come together to create a unique and inviting atmosphere. Steeped in a rich heritage dating back to the Revolutionary War era, Waxhaw embraces its past through well-preserved historic sites and a warm small-town ambiance. As you explore the picturesque streets lined with quaint shops and cozy cafes, you'll find yourself immersed in the town's welcoming charm.
Your Go-To Dumpster Rental Service in Waxhaw:
At Bargain Dumpster Rentals, we understand the importance of responsible waste management for preserving Waxhaw's pristine environment. Our wide range of dumpster rental options is designed to cater to various projects, be it a home renovation, construction site, or commercial cleanout. We offer flexible rental periods, ensuring that you have ample time to complete your project without rushing.
We know that waste disposal needs can vary, which is why we provide dumpsters in various sizes. Our selection includes 10-yard dumpsters for small cleanups, 20-yard dumpsters for mid-sized projects, and 30-yard dumpsters for large-scale undertakings. Our team of waste management experts is always available to guide you in choosing the perfect dumpster size that suits your requirements and budget.
Reliability and Prompt Service:
We take pride in delivering reliable and punctual service to our customers in Waxhaw. When you schedule a dumpster rental with us, you can count on timely delivery and pick-up as per your convenience. Our goal is to make your waste removal process smooth and efficient, so you can focus on your project without worrying about debris accumulation.
Environmentally Conscious Waste Management:
As part of our commitment to sustainability, we adhere to eco-friendly waste management practices. Our team ensures that recyclable materials are properly sorted and sent for recycling, reducing the overall environmental impact of waste disposal. By choosing Bargain Dumpster Rentals, you are contributing to a greener future for Waxhaw and the surrounding areas.
Exploring Nature's Beauty in Waxhaw:
Beyond its historical charm, Waxhaw offers an abundance of natural beauty for outdoor enthusiasts. Spend a day at Cane Creek Park, where you can enjoy picnicking by the serene lake or embark on nature trails for hiking and birdwatching. For those seeking a more adventurous experience, the Carolina Thread Trail offers miles of scenic paths, perfect for biking and exploring the region's diverse landscapes.
Community-Focused Services:
At Bargain Dumpster Rentals, we believe in giving back to the community that has embraced us. We actively support local events and initiatives, contributing to the vibrant social fabric of Waxhaw. We take pride in being more than just a dumpster rental service; we are a part of the community's growth and success.
Affordable and Sustainable Dumpster Rentals in Waxhaw, NC
As Waxhaw continues to thrive as a town cherished for its history and small-town charm, Bargain Dumpster Rentals remains dedicated to providing exceptional waste management solutions. From our array of dumpster sizes to our commitment to eco-friendly practices, we strive to make waste disposal efficient and affordable for both residents and businesses in Waxhaw. Experience the beauty of this enchanting town, knowing you're contributing to its preservation by choosing Bargain Dumpster Rentals for all your waste management needs. Contact us today to book your dumpster and embark on a greener journey with us.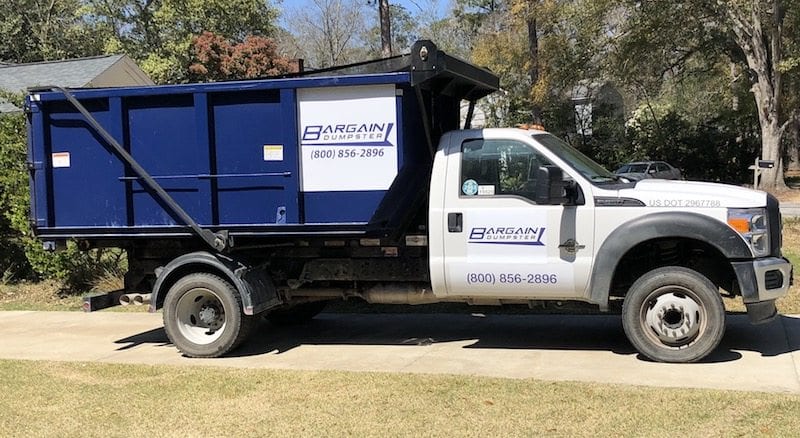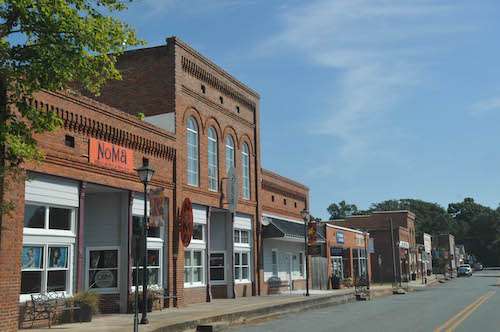 Bargain Dumpster Charlotte: 704-504-7382
Your "Near Me" search has brought you to the right place.
Serving all of greater Charlotte including: Kannapolis, Concord, Huntersville, Belmont, Gastonia,  Rock Hill, Tega Cay, Indian Trail, Matthews, Moorsville, Waxhaw, Pineville, and Weddington