Welcome to Bargain Dumpster, your dedicated waste management solution in the picturesque village of Barrington, IL! Nestled in the scenic Fox River Valley, Barrington is known for its charming downtown, affluent neighborhoods, and a commitment to maintaining a blend of modern and historic charm. At Bargain Dumpster, we understand the importance of catering to Barrington's unique needs, and we're here to provide efficient and reliable dumpster rental services tailored to your specific requirements. Whether you're renovating a home in the historic district, managing waste for a local business along Main Street, or participating in community events at Citizens Park, we've got you covered.
How Much Does it Cost to Rent a Dumpster in Barrington
?
Dumpster prices in Barrington typically range from $285 - $600. Your container price depends on the type of junk you're throwing away and the bin size you select. Keep in mind that if you exceed the covered weight allowance, keep the dumpster longer than expected, or request another container, this will result in an additional cost. Don't worry — we'll go over the details when you order.
Your bundled dumpster rental rate includes:
A covered weight limit and rental period.
Delivery and pickup costs.
Local disposal fees.
Why Choose Bargain Dumpster?


2. Flexible Rental Periods: Our rental periods are designed to match your project timeline. No need to rush through the cleanup process – take the time you need without unnecessary pressure.


3. Quick and Reliable Delivery: We understand that time is of the essence in the construction industry. With our efficient delivery process, you can count on your dumpster arriving on-site promptly.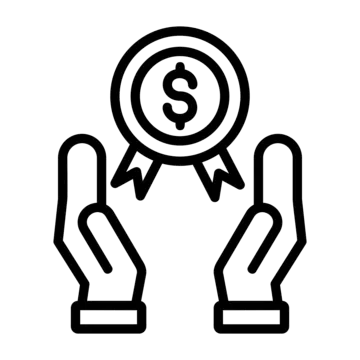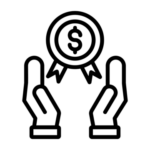 4. Transparent Pricing: Say goodbye to unexpected fees and hidden costs. Our pricing is straightforward and tailored to your requirements.


5. Dedicated Support: Our team is here to support you every step of the way. From choosing the right dumpster size to coordinating pickups, we've got you covered.
What Our Customers Think?
Darcy Assemany
September 18, 2023
Bargain Dumpster was a life saver! We had a tree go down in the storm and Ashley was able to get us a dumpster right away. They dropped it off, we filled it up over the weekend and they picked it up promptly. Very professional and friendly service! We will be doing business with Bargain Dumpster for any future needs!!
Jackson Smith
September 13, 2023
I don't usually write reviews but this company was great! They showed up on time and dropped the dumpster without damaging our driveway. Recommended!
Don Cassidy
August 29, 2023
Ashley was extremely helpful she made the process very easy and due to her professionalism inwill highly recommend your company to others. You guys better try to keep her on staff. I know upper managment talent when I see it!
Evan Dowdy
August 24, 2023
Can't speak highly enough about the Bargain Dumpster team, Ashley's communication and promptness have been a blessing for our company.
Patrick Delaney
August 24, 2023
Great service and super easy to work with!
Manuel Robles
August 23, 2023
Erin and the team have always been very responsive and accommodating. Many times they went the extra mile to make sure they can get us the equipment we needed especially with the last minute changes we may have had.
Shane Abuhl
August 23, 2023
As a traveling project manager that covers 12 states I'm very thankful to have Bargain Dumpster as my supplier. Having Ashley A as my rep, has been nothing but the best. She is able to get me everything I need as fast as I need it and within the price I need it to be. Without her my job would be 10 times harder, especially in the middle of a disaster. Thank you Ashley A for all your hard work! Because of her, I will continue to use Bargain Dumpster as long as I can.
Daralyn Sossamon
August 23, 2023
Will definitely be using again!!! Ashley A was so thorough in explaining everything and patient with my 1,000 questions. She was beyond detailed and professional! Our driver showed up on time and was very polite and helpful as well. Can't say enough good things about first impressions and both of them set the bar very high. Highly recommend!!!
Kaitlin Healey
August 23, 2023
This company is very easy to work with and very professional! They had a dumpster ready for me very quickly and the communication was great. I have used them twice and would use them again.
Chano Gaitan
August 23, 2023
Awesome service and price
Frequently Asked Questions
General
Can I mix different types of waste in one dumpster?

Generally, you can mix various types of non-hazardous waste materials in a single dumpster. This allows you to efficiently dispose of different types of debris generated during your project. However, some restrictions may apply depending on local regulations and the type of waste involved. For example, some municipalities may have specific rules about segregating recyclables from other waste materials. To ensure compliance and responsible waste disposal, we recommend checking with our team for specific guidelines related to your location and project.

Do I need to be present for delivery and pick-up?

While it's not mandatory for you to be present during the delivery and pick-up of the dumpster, we recommend that you or a designated representative be available if possible. Being present ensures that you can provide clear instructions on the precise placement of the dumpster, such as in your driveway or on your property. However, if you're unable to be there, our experienced drivers can often place the dumpster accurately based on the information you provide during the rental process. Rest assured that our team is committed to ensuring a hassle-free experience for our customers, whether you're present or not.

How long can I keep the dumpster?

Our standard rental periods typically range from 7 to 14 days, providing ample time for most projects. However, we understand that projects can have varying timelines. If you require the dumpster for a longer duration, please let us know, and we can adjust the rental period to align with your needs. Keep in mind that there may be additional charges for extended rentals, so we recommend discussing your timeline with us in advance to avoid any unexpected costs.

What payment methods do you accept?

We accept all major credit and debit cards.

What payment methods do you accept?

We accept all major credit and debit cards.

Can I rent multiple dumpsters for one project?

Yes, you can certainly rent multiple dumpsters for a single project if the volume of waste generated exceeds the capacity of a single container or if you need to segregate different types of materials. Renting multiple dumpsters allows you to efficiently manage waste on a larger scale and tailor your waste disposal solution to the specific needs of your project. Our team can assist you in determining the appropriate number and sizes of dumpsters required for your project and ensure that they are delivered and picked up as needed.

Do you offer same-day delivery?

Same-day delivery is possible based on our availability and your location. We understand that some projects require immediate access to a roll-off dumpster, and we strive to accommodate such requests whenever feasible. To inquire about same-day delivery options, please contact our customer service team as early as possible to check availability and discuss your specific needs. Keep in mind that same-day delivery may be subject to additional charges based on logistics and scheduling.
Additional Resources
Check out these helpful tools and guides to aid in your dumpster rental
How to Rent an Affordable Dumpster
Renting a dumpster only takes a few steps that we provide for you in one call:


Call for your free quote. A customer service expert will ask about your project, location, and rental period, and provide a quote based on the type of waste and volume.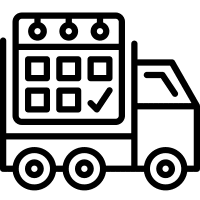 Schedule delivery. Based on the size container needed, we can get it out to your project site the same or the next day you place your order. We'll also call you when it's delayed or any issues come up so you know you're taken care of. 

Call for pickup. After you fill your dumpster to the appropriate level, call to schedule your pickup or call to swap it out for a new one.
Have any additional Questions?
Call us today and we would be happy to walk you through the rental process.