York, SC Dumpster Rental Services
Renting a dumpster in York, SC is an ideal solution for any type of project that requires the removal of bulk items or debris. Whether it be remodeling your home, disposing of yard waste, or cleaning up after construction projects, having a dumpster on-site makes the process easier and more efficient. Here are some of the benefits of renting a dumpster in York, SC:
1. Cost Savings - Renting a dumpster is often much more cost-effective than using traditional waste removal services. Most dumpster rental companies offer competitive rates on daily, weekly, and monthly rentals, so you can find the best deal for your project. Additionally, since the dumpster rental company takes responsibility for the disposal of all debris, you don't have to worry about incurring extra costs from public waste collection.
2. Convenience - Renting a dumpster is much more convenient than hauling away bulk items or debris yourself. Not only do you save time, but it can also be more cost-effective in the long run, since you'll have less of a need for additional transportation costs.
3. Efficient Disposal - With a dumpster rental, all debris is disposed of in an efficient and timely manner. The company will come to your site, drop off the dumpster, pick up the full dumpster when it's ready, and then dispose of the contents in an environmentally responsible manner.
4. Environmental Benefits - Renting a dumpster is not only cost-effective but also offers environmental benefits. Since all debris is disposed of correctly, you won't have to worry about improperly disposing of hazardous materials or risking contamination of local landfills.
Bargain Dumpster is here to help you with your waste management needs and make all of your dumpster rental dreams finally come true. Eager does not even come close to how excited we are to get started and serve the people of York, SC. Give us a call today!
Why Bargain Dumpster?
Bargain Dumpster offers our customers some of the most competitive dumpster rental pricing in the nation. For more information call our sales team.

We offer unparalleled customer service to each of our valued customers. We help you understand every aspect of your dumpster rental.

Customers can choose to rent dumpsters sized from 10 to 40yd. We offer a huge selection of dumpsters for every job type. And every dumpster is in great condition.

We offer timely delivery, we can drop off your dumpster to any location you desire.
Commercial Dumpster Rentals York, SC
There are tons of reasons why people choose to work with us. After being available for years in the market, we have remained one of the top choices in the community for the following reasons:
Keep the area organized while protecting the environment

People rent dumpsters for multiple reasons. For starters, you'll be able to remove most types of waste very easily without losing time. However, these containers can also help reduce environmental impact as you'll be able to dispose of all that material without generating additional pollution. Hence, not only will you be able to keep the area organized and clean, but you'll also be contributing to preserving the environment.
Save time and money

Renting a dumpster can be a wise decision if you don't want to spend extra money hiring personnel to dispose of the waste you may have produced during your cleanup. We'll deliver the dumpster you've chosen to the area you've specified and will pick it up whenever you want. This way, you can ensure that all the materials are responsibly disposed of while you keep the costs as low as possible.
Efficient waste disposal

You'll be able to throw away all the debris you may have found in the place you're working simultaneously. Hence, you won't have to struggle while trying to figure out the best way to dispose of such materials, as we'll do all that job for you. You'll minimize your effort and costs while maximizing your productivity.
Find dumpsters of different sizes.

We offer different dumpster sizes, allowing you to get the right container that has enough space for you to remove all the waste and junk you may have found while cleaning the area. The smallest size you can choose is 10 yards, while the biggest one is 40 yards. You can also request multiple dumpsters at once if you'd like to make things more efficient – especially if you're conducting a large-scale project.
Schedule your delivery and pickup.

We work based on the time you've chosen. We give our clients the freedom to choose the schedule that works best for them, which means that you'll be able to schedule your delivery and pickup times. While we may make suggestions, the final decision is up to you!
Roll Off Dumpster York, SC
Renting a dumpster offers numerous advantages to homeowners and businesses alike.
For example, it is a convenient way to dispose of trash and debris without the hassle of multiple trips to the landfill. In addition, renting a dumpster often allows for greater cost-effectiveness than other disposal methods, making it an ideal option for larger projects or longer periods.
Furthermore, many times homeowners can choose a specific size that meets their needs precisely, enabling them to better manage their budget. Finally, since is home to our waste collection company serving residential and commercial customers, finding an affordable and dependable rental service should not be a problem when looking for a dumpster.
Low Cost Dumpster Rentals York, SC
We are proud to support and follow hazardous waste precautions. Environmental safety is important to us. Batteries, asbestos, harmful chemicals, flammable liquids, and more are considered environmental hazards and should not go in any dumpster.
You will be asked to remove these items if you put them in a rented dumpster. Hazardous materials are classified differently by country, state, county, and city.
Be familiar with or ask one of our Support Center team members what is acceptable in your area's recycling centers and landfills. Additional fees may be charged for some materials. Be clear and up-front about what you will be putting into a dumpster to ensure you will not be penalized for hazardous content later.
Our dumpster rentals are an ideal choice for any person who plans on disposing of large amounts of waste. Our affordable and efficient services are your best options when it comes to cleaning or renovating your household or job site.
Renting a dumpster in York, SC can be a great solution for any project that requires the disposal of bulk items or debris. With cost savings, convenience, efficient disposal, and environmental benefits, renting a dumpster is an ideal option for anyone looking to complete their projects quickly and efficiently.*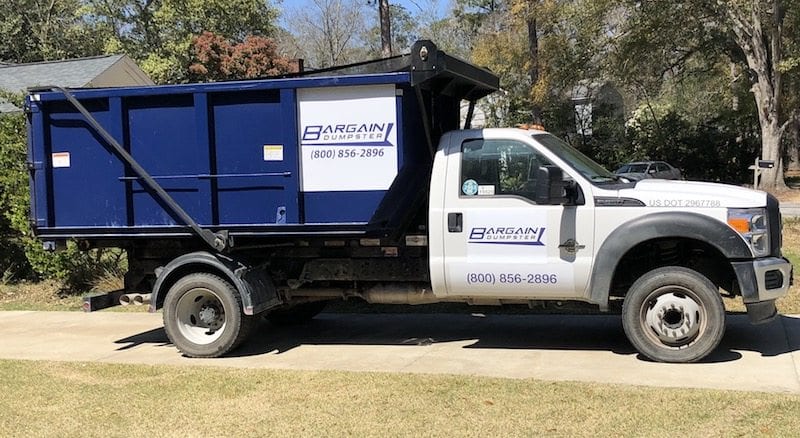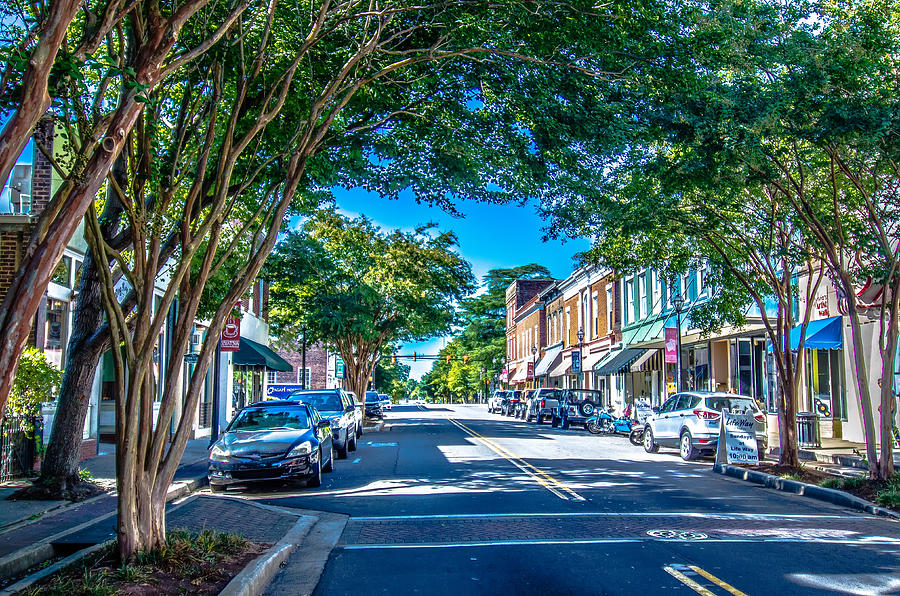 Your "Near Me" search has brought you to the right place. Bargain Dumpster provides dumpster rental services for Rock Hill SC, including Pawleys Island SC, Murrells Inlet SC, North Myrtle Beach SC, Conway SC, Georgetown SC and Little Beach SC. We also provide service in Georgetown, Florence, and Darlington Counties.  Call Today for a no hassle Quote!