Greenville, SC Dumpster Rental Services
We love the Upstate of South Carolina, also known as the Upcountry, and we want to help keep it clean. Bargain Dumpster now offers dumpster rentals in and around Greenville, SC and we are eager to serve our customers.
Why Bargain Dumpster?
Bargain Dumpster offers dumpster rentals in Greenville SC and the entire Upstate at the most affordable prices. Call for pricing today.
Our customer service team is always ready to answer your questions and help you through the entire rental process.
Our dumpsters come in numerous sizes ranging from 10 to 40 ft. Each dumpster is in top condition and very sturdy to withstand any load.
We deliver our dumpster rentals to any location that can accommodate their size.
Your "Dumpster Rental Near Me" search has brought you to the right place. If you are local contractor, we would love the opportunity to win your business.
Commercial Dumpster Rentals Greenville, SC
Bargain Dumpster is a true leader when is comes to renting commercial dumpsters throughout Greenville, SC.
Any construction project you have in mind we have the perfect dumpster size for that exact project. If you ever have any questions, our customer service agents will help you address them in a timely manner.
Our support team is here to help you find the correct container and guide you through the entire rental process. You can have our dumpster rentals delivered anywhere in South Carolina. Pick up that phone and give us a ring at (864) 408-8225!
Roll Off Dumpster Rentals Greenville, SC
One of the largest selection of roll-off dumpsters across the United States can be found at Bargain Dumpster. Because we have so many options we can offer our customers some of the most competitive prices too.
Our roll-off dumpsters range in size, spanning from 10 through 40 yards. Our customer service team is extremely knowledgeable about waste management concerns and always ready to help you throughout the rental  process. Call today to lock in great pricing on your next dumpster rental.
Residential Dumpster Rentals Greenville, SC
Difficult should not even pop in your head when you are dealing with Bargain Dumpster. When you use our company for your dumpster rental needs, you will find that working with us is both easy and affordable!
Our residential dumpsters are perfect for any home renovation project. There's no need to worry about your rental duration because we do both short & long term rentals. Our service team is here to help you and answer any and all questions that deal with dumpsters.
Low Cost Dumpster Rentals in Greenville, SC
If you looking for unbeatable pricing on your next low cost dumpster rental, you have come to the right place. Bargain Dumpster offers some of the best pricing in the entire nation.
When you rent from us, our customer agents ensure that the rental process is easy. We help our customers with every detail of the rental process from start to end. Our mission is to make it easy for you to understand the pricing and terms and conditions. Call today at (864) 408-8225 and see how much money you can save.
Twin Chimneys Landfill: 11075 Augusta Rd. Honea Path, SC 29654 | (864) 243-9672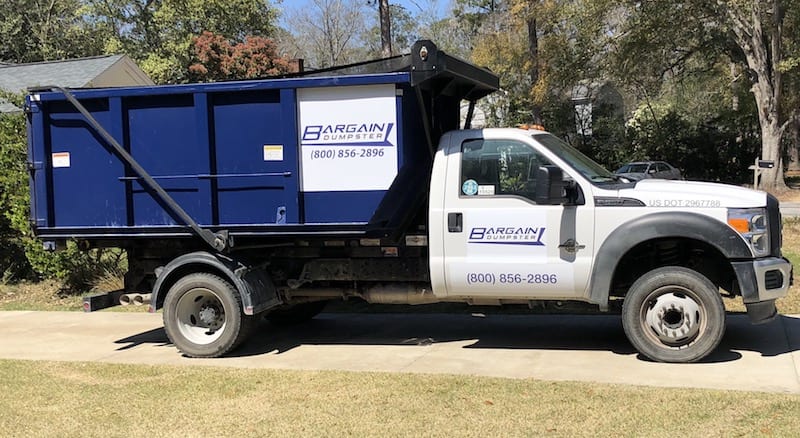 Greenville Information and Demographics
The citizens of Greenville are among the most well-educated in the nation: 41.26% of adults in Greenville have a bachelor's degree or even advanced degree, whereas the average US city has 21.84% holding at least a bachelor's degree.
The per capita income in Greenville in 2010 is over $30,829, which makes it high compared to South Carolina. This equals out to equal an annual income of $123,316 for a family of four. On the other side of the spectrum Greenville does feature poor people as well.
Greenville South Carolina is considered a ethnically-diverse city. The people who call Greenville home describe themselves as belonging to a variety of racial and ethnic groups. The majority of Greenville residents report their race to be White, followed by Black or African-American. Immigration patterns for the city are English, German, Irish, Scots-Irish and Italian.
The most common language spoken in Greenville is English. However Spanish is a growing language subset.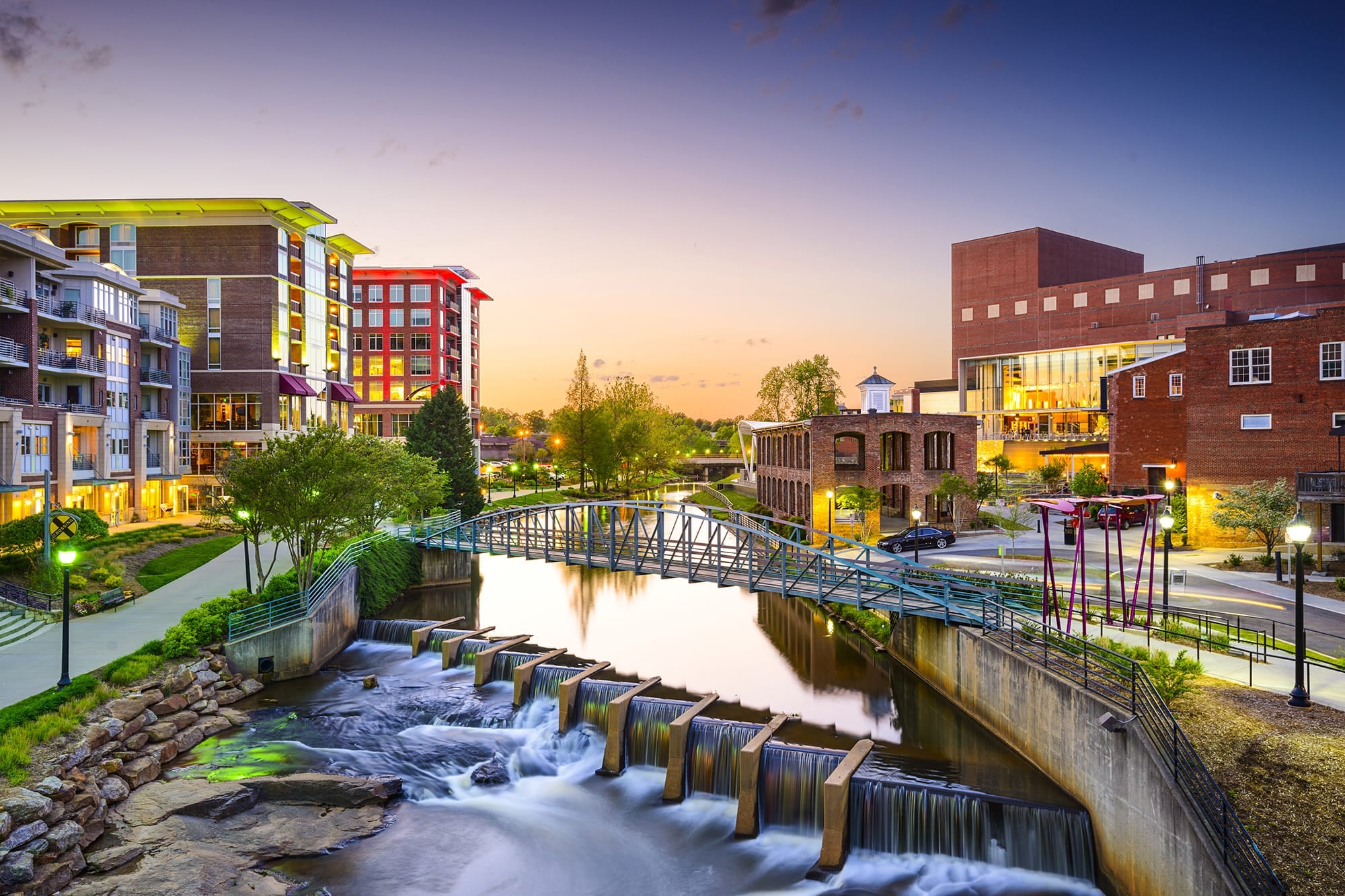 Bargain Dumpster Rental
(864) 408-8225
Bargain Dumpster provides dumpster rental services for Greenville SC,
including Spartanburg  SC,  Greer SC, Gantt SC, Taylors SC and Anderson SC
CALL A DUMPSTER RENTAL EXPERT