Bargain Dumpster Rentals Sahuarita, AZ | Affordable Waste Solutions
Welcome to Sahuarita, AZ: Where Desert Beauty Meets Community Spirit
Nestled in the heart of Southern Arizona, Sahuarita is a vibrant town that offers a unique blend of desert beauty and community spirit. If you need efficient and cost-effective waste solutions, look no further than Bargain Dumpster Rentals. Our reliable dumpster rental services cater to both residential and commercial needs, ensuring seamless waste management while you explore the enchanting landscapes of Sahuarita.
Discover Sahuarita, AZ: A Desert Oasis for Nature Lovers
Sahuarita is a paradise for outdoor enthusiasts and nature lovers, with its breathtaking desert vistas and diverse wildlife. The town is renowned for its commitment to preserving natural spaces, providing residents and visitors with ample opportunities for recreation, relaxation, and appreciation of the Sonoran Desert's unique charm.
Why Choose Bargain Dumpster Rentals in Sahuarita, AZ?
1. Affordable Waste Solutions:
At Bargain Dumpster Rentals, we believe that waste management should be affordable without compromising on quality. Our mission is to provide budget-friendly dumpster rental services that meet your needs and fit your budget. Whether you're undertaking a home renovation, decluttering your space, or managing construction debris, our cost-effective options are designed to make waste disposal stress-free.
We understand that waste management projects come in all shapes and sizes. That's why we offer a wide range of dumpster sizes to suit your specific requirements. From compact 10-yard dumpsters for minor cleanouts to spacious 30-yard dumpsters for extensive projects, we have the perfect size to handle your waste disposal needs.
3. Residential Dumpster Rentals:
Home projects can generate a significant amount of waste. With Bargain Dumpster Rentals, you can keep your property clean and organized during renovations, landscaping, or seasonal cleanouts. Our prompt delivery and pickup services ensure a seamless waste management experience for homeowners.
4. Commercial Dumpster Rentals:
Efficient waste management is vital for businesses and construction sites in Sahuarita. Our commercial dumpster rental services cater to various industries and events, allowing you to focus on your operations while we handle waste disposal efficiently.
5. Environmentally Conscious Approach:
As responsible members of the community, we prioritize eco-friendly practices in all aspects of our business. Our waste disposal methods adhere to local regulations and emphasize recycling and proper waste management. With Bargain Dumpster Rentals, you can be confident that your waste is handled responsibly, contributing to a greener and more sustainable environment.
Embrace the Natural Beauty of Sahuarita, AZ
While responsibly managing waste, take some time to explore the natural wonders and attractions that Sahuarita has to offer:
Escape to the cool shade of Madera Canyon, a renowned birdwatching and hiking destination. With its lush vegetation and abundant wildlife, this canyon offers a refreshing retreat from the desert heat.
2. Sahuarita Lake Park:
Enjoy serene lakeside views and a pleasant stroll at Sahuarita Lake Park. The park features walking paths, fishing opportunities, and picturesque spots for picnics and relaxation.
3. Titan Missile Museum:
Uncover the town's history at the Titan Missile Museum, where you can experience a preserved Cold War-era intercontinental ballistic missile site. This unique attraction offers insight into the nation's nuclear past.
Reserve Your Dumpster Today!
Ready to experience the beauty of Sahuarita, AZ, while efficiently managing waste? Reserve your dumpster with Bargain Dumpster Rentals today! Our reliable services, affordable prices, and eco-conscious approach make us the ideal choice for all your waste management needs.
Simply give us a call or visit our website to select the appropriate dumpster size and schedule delivery. Our friendly team will guide you through the process, ensuring a smooth and stress-free experience.
Explore Sahuarita's charm without worrying about waste – Bargain Dumpster Rentals has got you covered!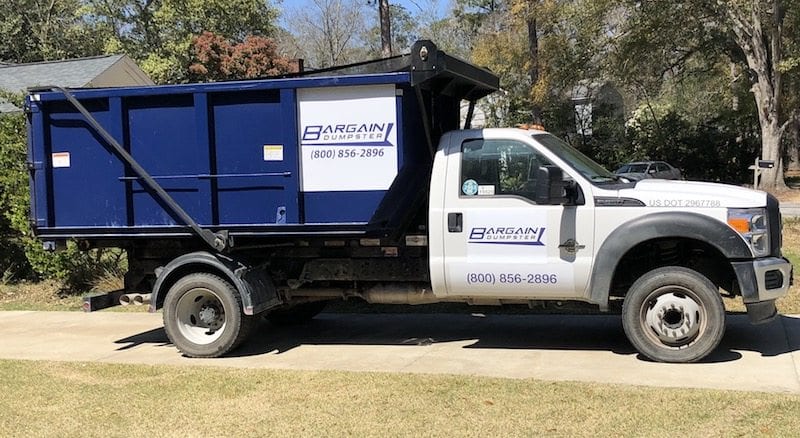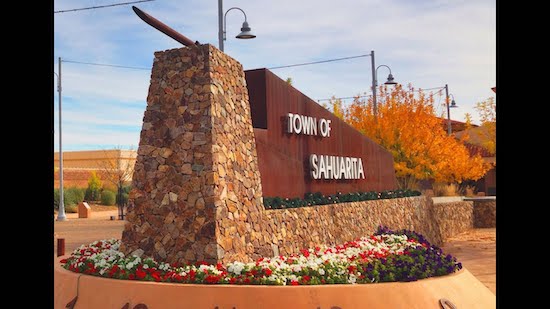 Your "Near Me" search has brought you to the right place. Bargain Dumpster provides roll of dumpster rentals for the entire Tucson AZ area including: Oro Valley, Vail, Sahuarita, and Green Valley.