Choose Your Roll Off Dumpster Size
10 Yard Roll Off Dumpster
Are you planning a home renovation? Do you have clutter around the house or need to clean out the garage? A 10-yard dumpster is what you need! We understand that not every dumpster rental project needs a huge dumpster. A 10-yard roll off dumpster is perfect for small projects.
10 Yard Capacity
Ten-yard dumpsters hold 10 cubic yards of material or roughly three full-size pickup truck loads of waste.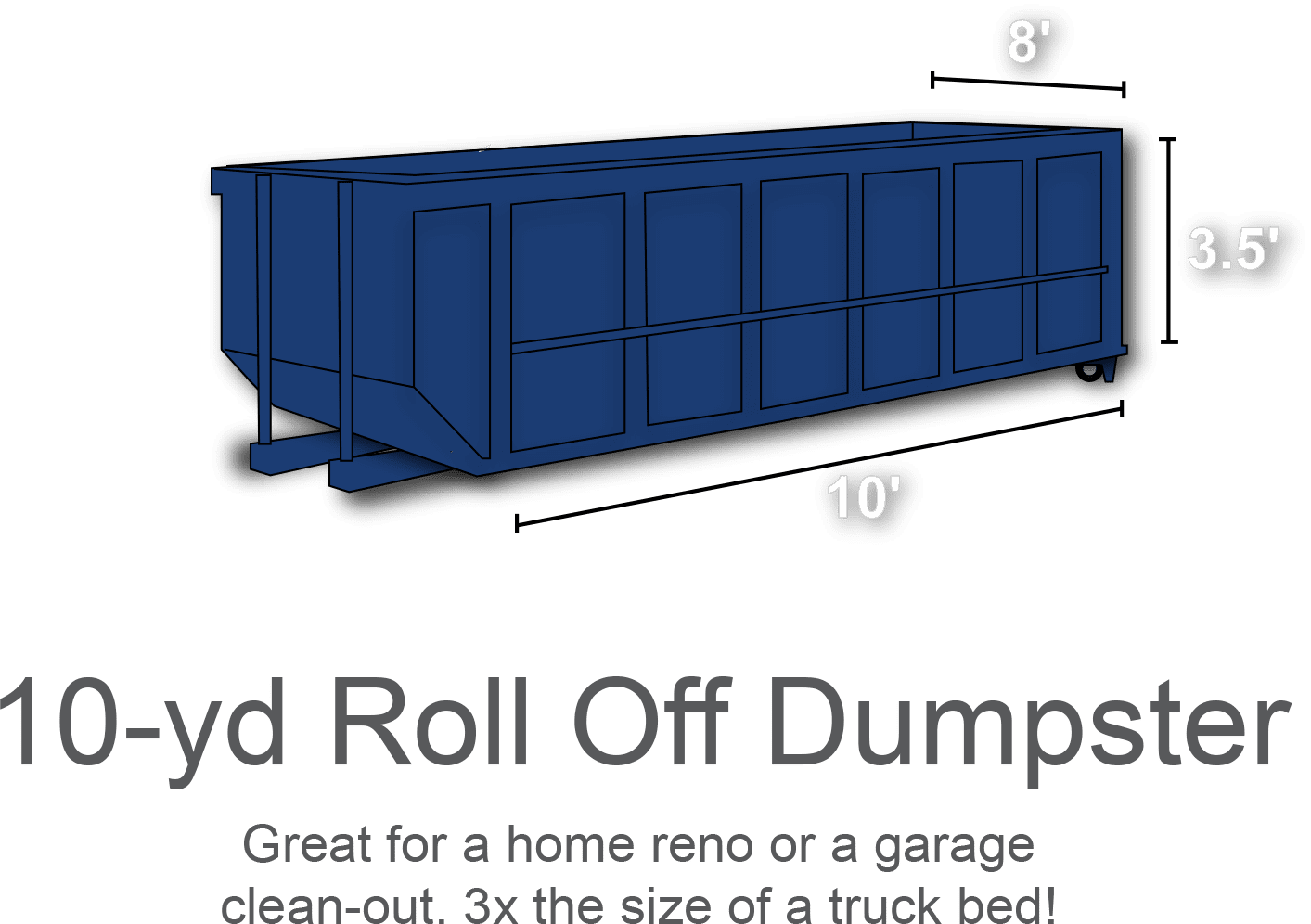 15 Yard Roll Off Dumpster Rental Cost
The pricing for a 15 yard roll off dumpster rental will vary based on the specifications of the project, but we always work to keep our dumpster rentals consistently affordable for all of our customers. Contact us for a rental quote for one of our dumpsters at any time, and we'll discuss your individual needs and supply you with a top-quality dumpster at your convenience.
Also, feel free to ask about our other dumpster rentals if you require a different size for your project, with various sizes available to provide the disposal unit best-suited for your needs. You can also contact us for additional information about our 15 yard roll off dumpster rentals in addition to the other dumpster rentals we offer, including our smaller 10 yard dumpsters and units as large as 40 yards.
Here at Bargain Dumpster, we'll make sure you find what you're in need of for any type of project.