Choose Your Roll Off Dumpster Size
10 Yard Roll Off Dumpster
Are you planning a home renovation? Do you have clutter around the house or need to clean out the garage? A 10 yard dumpster is what you need! We understand that not every dumpster rental project needs a huge dumpster. A 10 yard roll off dumpster is perfect for small projects. Regardless of the type of cleaning project, these dumpsters will be able to hold most types of trash, with convenient delivery to your location.
10 Yard Roll Off Dumpster Capacity
Ten yard dumpsters hold 10 cubic yards of material, or roughly three full size pickup truck loads of waste. This allows for plenty of space to place trash for smaller projects. Our 10 yard roll off dumpster can provide you with everything you need for those home or business cleaning projects. Whether for commercial or rental use, our dumpsters are ideal for disposing of many different types of trash.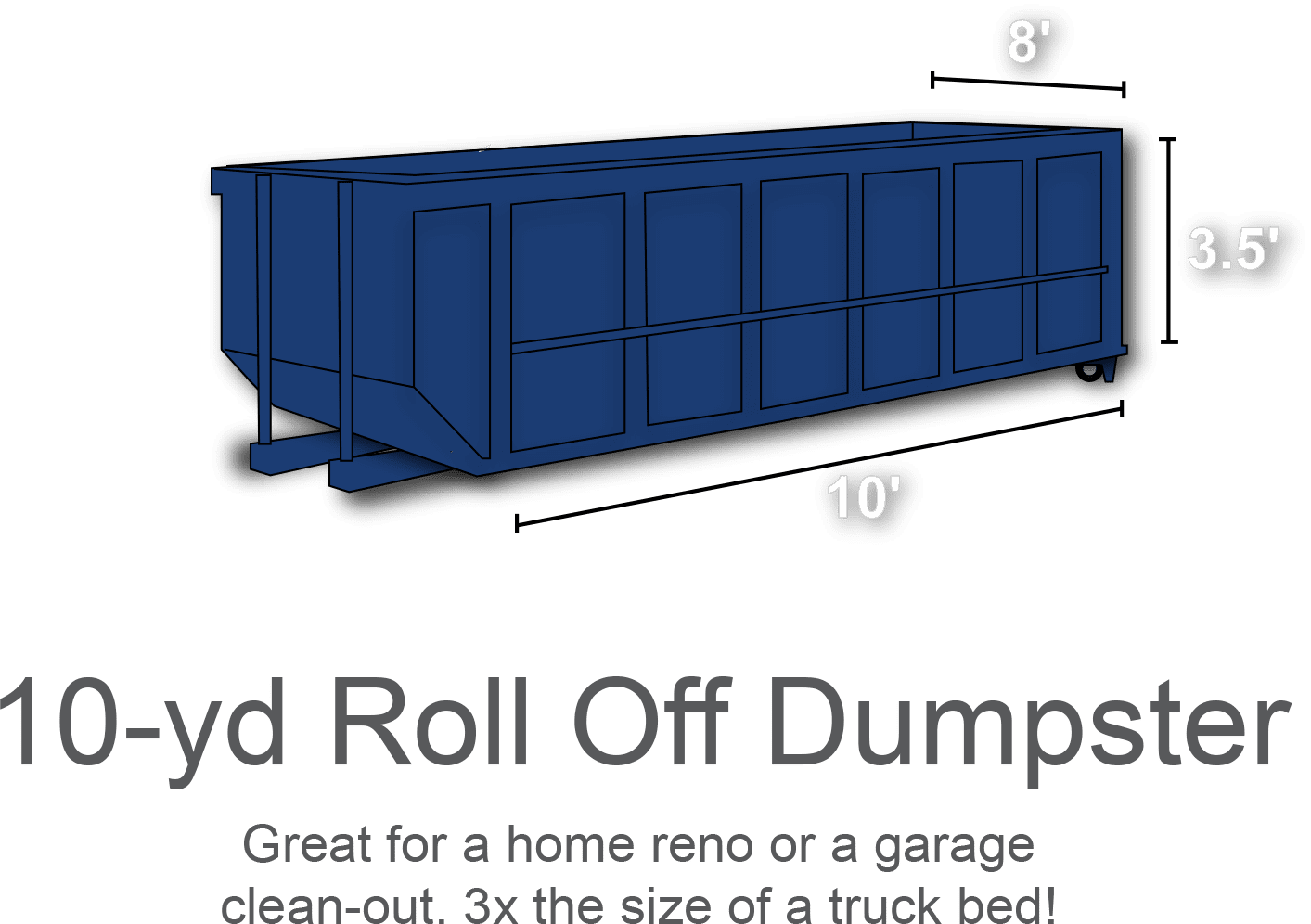 10 Yard Roll Off Dumpster Rental Cost
The cost of a 10 yard roll off dumpster rental will vary depending on the project, but we work to keep our rentals affordable regardless of what you need. You can contact us at any time for a rental quote for one of our dumpsters today, and we'll provide you with a top-quality rental that you can use for any residential or commercial project.
You can also ask about our other dumpster rentals if you need a different type of dumpster for your project, with various sizes available to help with any project. Feel free to contact us for additional information about our 10 yard roll off dumpster rentals along with the other dumpsters we offer, and we'll supply you with rental services you can count on.