Mowing your lawn has never been easier! From conventional electric and gas models to lawn tractors, combi cutters, and even robotic mowers: read the guide below on how to choose a lawnmower for the best advice when choosing your mower.
Guide: how to choose the right lawnmower.
First, lawnmowers can be classified by manual, electric, or gasoline (thermal) power source. Second, the machines can also be divided according to their mode of operation: self-propelled mowers (electric) and "towed" models (gasoline engine).
The power source and technology level of your mower should be chosen according to the area of your lawn, as well as the number one criterion for deciding the correct cutting width for your machine. Here are some guidelines:
•Up to 200m², it is easy to mow regularly with a simple manual mower.
•For areas between 200 and 600 square meters, get an extension cord and a decent electric mower.
•Areas larger than 600 square meters warrant using a thermal mower, whether push, self-propelled or walk-behind.
Why choose a push mower?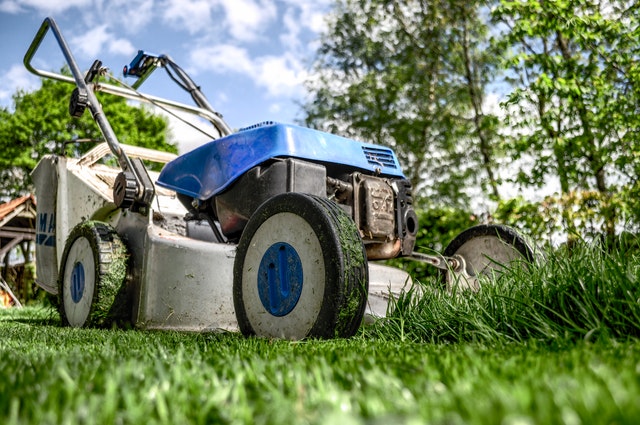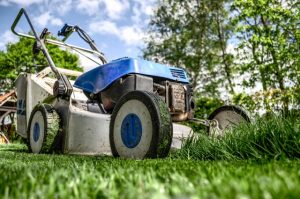 If your lawn is less than 200 square meters, you can maintain your lawn regularly and get some exercise at the same time, so there's no reason not to opt for a walk-behind lawnmower! Simple in design, the push mower has two wheels that turn a spiral blade to cut your lawn. Lightweight yet sturdy, push mowers are low maintenance.
The downside: don't let your lawn grow too long, as you may have trouble cutting it with a manual model!
Electric or gas?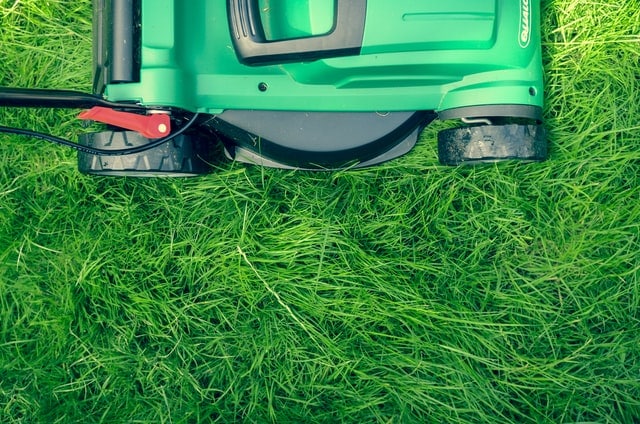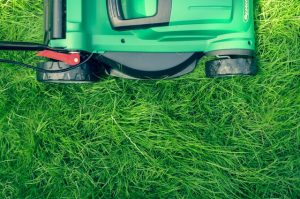 Of course, the power source isn't the end all be all of what makes a good lawnmower. However, it is an essential part of your decision process, as it depends heavily on the area of lawn you have to cut.
Electric Lawn Mowers: electric lawn mowers are recommended for areas under 600m². They can be mains or battery-powered and have power ratings up to about 1600W. Electric models require little maintenance and are light, quiet, and compact: perfect for urban gardens.
Gas Mowers: Gas mowers are becoming popular for more extensive lawns. Power ratings vary according to lawn area and cutting width. The engine of a gas-powered mower is in constant use. It, therefore, requires considerable maintenance: oil level, gasoline, spark plug(s), filter condition, and winter storage must all be considered. Gasoline-powered mowers are more robust but also noisier; their engine allows them to run longer. Gasoline mowers can have either a 2-cycle or 4-cycle engine. The 4-stroke option provides higher engine power and is therefore recommended for larger lawn areas. It is also generally quieter than a 2-cycle model. Engine capacity is measured in cubic centimeters (cc), with a larger capacity providing more power.
How much power should you choose for your electric lawnmower?
As with gas mowers, the power of an electric mower should be chosen according to the surface area of the lawn, and therefore the width of cut required:
For example, 1100W should be sufficient for an area of 200m².
On the other hand, 1600W would be necessary for 500m².
Although less common, air-cushion lawn mowers are particularly suited to small (≤ 400m²) lawns and are often good-quality machines. These stationary mowers leave a perfect result, with blades of grass as straight as a ruler and no wheel marks due to the air cushion's suction system.
So how do you choose a lawnmower?
Terrain: Obviously, a self-propelled or walk-behind model is preferable if your garden has steep slopes. On the other hand, if it is relatively small and flat, an electric push mower will do the trick. To make the right choice of the mower, consider the layout of your yard and your requirements: the type of terrain, the desired cutting height, and the total area (i.e., the required cutting width).
Cutting height: The cutting size will depend on what you want to do with your lawn. If you want it to look like a perfect village green, with the grass cut clean to 3cm, you'll need to prioritize mowers that offer that level of precision. Otherwise, no stress, there will be a range of models to suit your needs. The cutting height can be adjusted by means of a lever on the blade housing or handlebar and is usually adjustable between 20 and 65 mm.
Cutting Width: The width of cut required depends on the area of your lawn. The wider the width, the fewer passes you'll need to get the job done.
What are the main features of a lawnmower?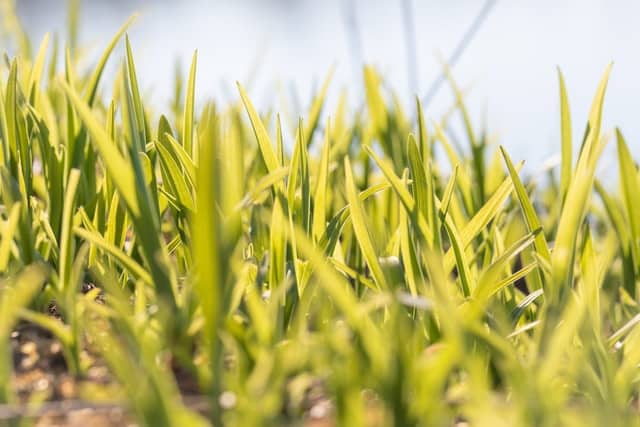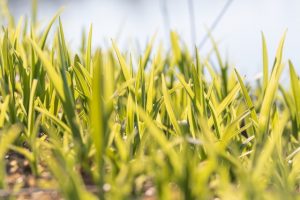 Some of the features below are optional, while others are essential features of certain types of mowers.
Push and self-propelled mowers: These are generally some of the smaller models. The mower is either pushed by the user or self-propelled (moves forward on its own). A push model is best if your lawn has steep slopes or a large area. Push models can also be used in gardens of 300 to 600 square meters and on uneven ground, although electric mains-powered mowers are limited by cable.
Riding mowers: specially designed for large areas ≥ 6000m², riding mowers offer a wider cutting width, good maneuverability, and incredible comfort of use. They can also have headlights, drink holders, and a quieter mode, in addition to everything you will find on the most basic models.
Final tips for choosing your lawnmower.
As with many products, the price of a lawnmower is a guarantee of quality and ease of use.
Depending on the brand, warranty terms, and the features and options you choose, the price can vary considerably.
You will need to maintain and clean the cutting system after each use. It is also advisable to clean your lawn of objects that could damage the blade: stones, bones, toys, etc.
For emptying 4-stroke gas mowers (including towed models), special cylinders are available. Don't risk using improper lifting devices.
Consider winter storage after the last fall mowing!
To finish your lawn, why not use a trimmer to get around the edges and beds? And if your edges or paths are overgrown with brambles or tall grass, you could even go as far as a brush cutter!