You've grown tired of some of your furniture, or it's damaged or out of style, give it a second life by giving it a makeover with paint, upholstery, custom handles, and legs. With a little ingenuity and creativity, your furniture will be transformed into a unique object 100% personal in an upcycling spirit.
What is the point of giving a piece of furniture a makeover? Many brands indeed offer a multitude of contemporary furniture at interesting prices. It is, therefore, legitimate to ask the question, "Why do I have to pay for a new piece of furniture?".
Revamp a Piece of Furniture That Has a History

There are pieces of furniture that we hold dear because they are "in the family." Without real value, without real quality, they are there to remind us where we come from. The attachment is sentimental and often justifies that we choose to have them relooked rather than thrown away.
Relook a Good Quality Piece of Furniture
There are pieces of furniture that we have chosen for their quality, their style, their originality. Artisans made them. They are made of oak, beech, walnut, pine, often in solid wood. In general, these pieces of furniture cost us a lot of money. Today, they have gone out of fashion; they decorate our new decor. Their value and their quality deserve that we give them a new place in our interior. A relooking is necessary!
Relook a Piece of Furniture to Make it Unique and Original.
Relooking a piece of furniture is not simply giving it a coat of paint. There are many patinas and very original effects: material effects (concrete, marble powder, gesso, earth…), glazing effects (lacquering), inclusion effects (including dry leaves, fragments of metallic paper…). It is also to transform the furniture (add decorations, replace elements, shorten parts …). In this kind of work, the relooking becomes a creation, a work of art. Your furniture becomes unique.
Relook in a Slow Design Spirit
Choosing not to throw away to recover and recycle is not a trivial gesture. It is a way to position yourself in a consumer society where throwing away has become natural. Respecting a piece of wooden furniture is also an important and symbolic gesture for the planet.
Relook because it's Economical
Good quality furniture is very affordable in barter markets, garage sales, sales between individuals on the Internet. It is then possible to have a nice piece of solid wood furniture relooked originally for a fascinating price.
Relook Furniture because it's Healthier
Recent studies show that new furniture can contain solvents that diffuse into the air in your homes for years! Older furniture never had or no longer has this disadvantage… (I chose for my children to install restyled furniture rather than buying new ones because even the big brands are pinned!) Beware! The products used to relook must also be healthy and natural!
We have seen the reasons why you should have your furniture a makeover. Here 3 tips on how you can do a furniture makeover:
Change the Color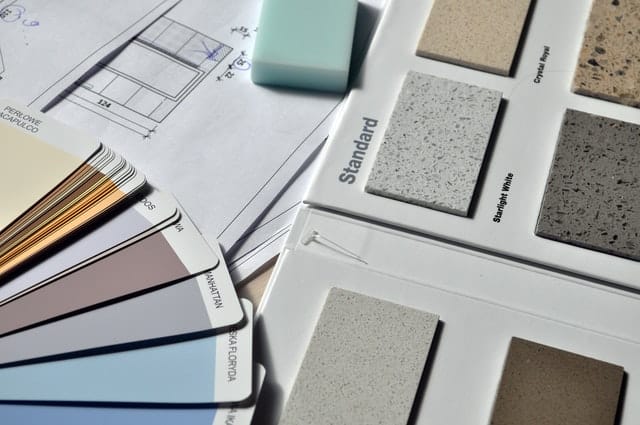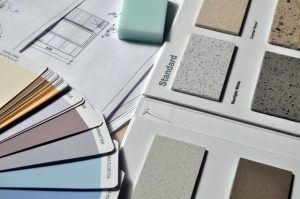 Repainting your furniture is the easiest way to change the look of your furniture and the atmosphere of your apartment.
Don't limit yourself to white or gray. Dare to use color, patina, or not, depending on the style you are looking for. For example, a green china cabinet, yellow chairs, a blue armoire, or a red dresser will bring pep and personality to your room without distorting the rest of your wooden furniture.
Don't overdo it, though, just one piece of colored furniture, which you can match with a rug or decorative objects of the same color, or several partially repainted. Make it easy for yourself with the new generation of undercoats and paints to save you from sanding.
As for the sofa, before throwing it away or giving it away, change the color of its cover to give a new look to your living room. Several shops out there sell the covers of most of our sofas separately so that they can be brought back to life.
Use Masking Tape, Stickers, Stencils, Tapestry.
.
Here are some inexpensive tips that do not require special skills to customize your furniture.
To stay in the world of painting, you can give your furniture a new lease on life with geometric, harlequin, or ethnic patterns.
If this seems too complicated, then stencils are an interesting alternative. The paint is applied by dabbing lightly with a dedicated brush, from the edges to the center, for a gradient and an optimal relief.
Covering your furniture with tapestry, toile de Jouy, vinyl cement tiles also gives amazing results, especially when you want to keep a vintage look to the furniture.
Those in a hurry and not so handy will turn to stickers and Japanese Washi masking tape. They are a real blessing for customization. They come in a multitude of colors, patterns, and sizes while being repositionable. We recommend the ones on the Megacrea website, where you will find a multitude of tutorials.
Give them new Legs, Doorknobs, and Handles.
.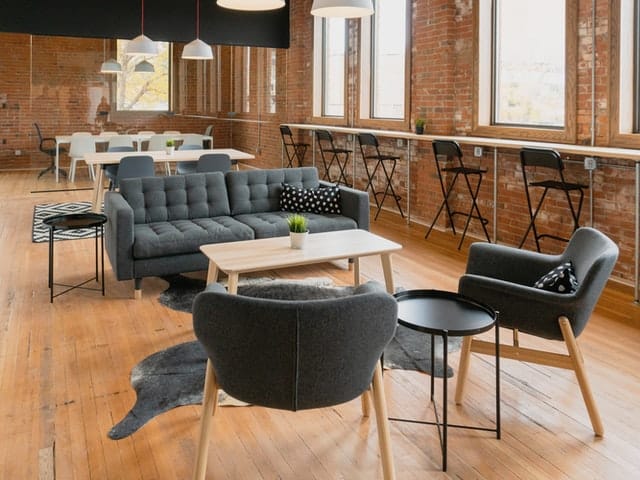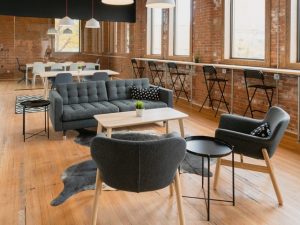 These options are underutilized. Legs are a key style element in furniture. Compass legs give a Scandinavian feel, while metal, sled, or pin legs give an industrial touch. On the other hand, the ball feet will give a chic spirit, the conical feet with groove a rustic side, and the feet of colors of modernity.
Several decorating companies have specialized in this niche, transforming a simple wooden board or a pallet into elegant furniture. Originally intended for some furniture, they can be used to customize any furniture.
Handles are also important. The leather ones are the trend of the moment. But, if you like to hunt, you will find vintage door knobs in wood, brass, or ceramic. Be imaginative, an old tape measure or sailor's rope, beads in a wire can also become drawer handles.
I hope this has convinced you that keeping a piece of furniture is good for the planet and trendy in the world of decoration!