Thrift Shop Remodeling Like a Pro
Thrift shopping is the perfect way to remodel without breaking the bank. You'll be able to find beautiful pieces built to last generations at a reasonable price.
You might have thought that you can only find worn and outdated furniture, but this is far from the truth. If you know where to look and what to look for, you'll be well on your way to thrift shop remodeling like a pro.
Find The Right Thrift Store
You probably already heard of thrift shopping before. It has become trendy, attracting young and old, from all backgrounds. It's not just for people looking to save money on clothes and furniture.
Since thrift shopping isn't just for people shopping on a budget anymore, expensive thrift stores are beginning to show up everywhere. These are not the kind of thrift stores where you'll find something at a reasonable price, but you can find good quality furniture and decor.
The more traditional thrift stores are meant for low-income people or those shopping on a budget. The Good Will and Salvation Army have stores worldwide and are full of hidden gems waiting to be found.
It's a good idea to check as many of your local stores as you can because each one will carry different things. It's not uncommon for people not to find anything at one location but everything they need at another.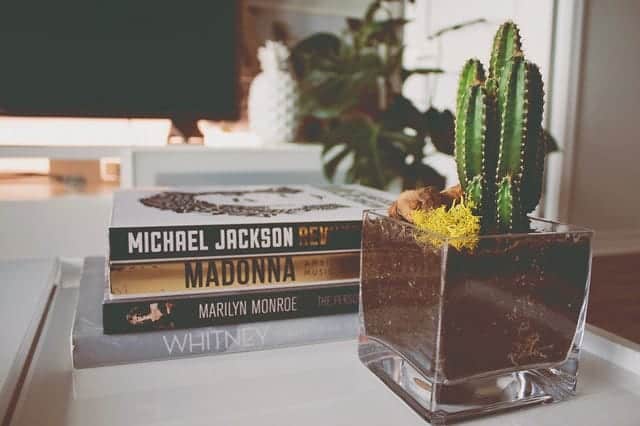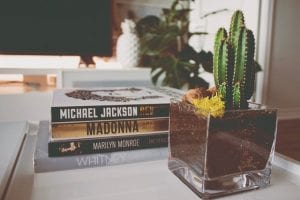 How to Choose Your Decor
What you decide to look for will depend on your remodeling plans. But generally, there are a few things you want to look out for as you peruse the store.
Checking Wooden Furniture
When checking any furniture, you should decide how much you are willing to restore it. Most furniture will be good as is, but you will have far more options if you're willing to do a little sanding and painting.
Check for scratches and peeling paint, loose joints, chips, cracks, and stains. Also, make sure it's made out of real wood. If it's heavy, it's probably real. A good way to check is to see if the grain matches through the wood. 
If the grain on top of the wood doesn't match the bottom, it is either laminate or composite wood. Avoid buying fake wood because it likely won't last and can be easily damaged without the possibility of repair.
Properly cared for, real wood furniture can last a long time. Once they age, you can easily restore them again and again.
Auction Areas
Check to see if your local thrift stores hold weekly auctions. This is where you will likely find the most valuable pieces like antique clocks, chandeliers, wardrobes, chests, and much more. You should have no trouble finding the perfect piece for your next remodeling project here.
Typically, auctions don't reach high prices. You can think of it as eBay, but with a lot fewer people. The best way to get a good deal on an auction at a thrift store is to find those near the end of their auction term so that you are less likely to be outbid.
Some thrift stores also place their auctions online, saving you the trouble of having to visit each store in person.
Used Retro Electronics 
The decor is anything you put in a room to add style. Retro electronics are a great way to give your home a twist and anyone who notices a flashback to the past. The good news is that thrift stores are filled with old electronics that are significantly undervalued.
You'll be able to find old record players, polaroid cameras, and even typewriters. All would make perfect decorations for your shelf, desk, or side tables. You will likely spend less than $10 on any of these old electronics.
Every thrift store you visit will probably have an entire section dedicated to retro electronics, so you should have no problem finding the right piece for your remodeling vision.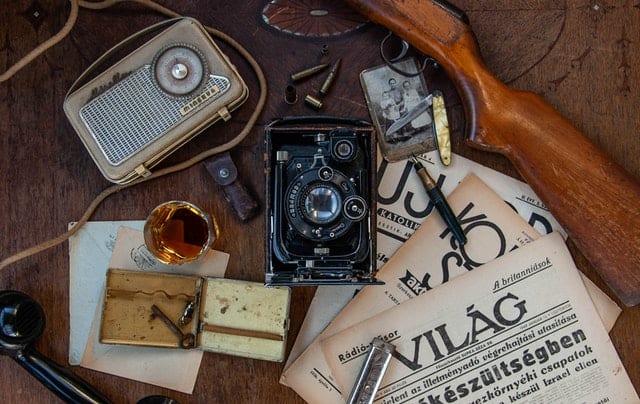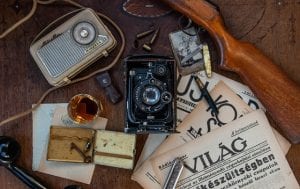 Picture Frames 
Thrift stores are full of frames for large paintings and small photos. Many of these frames are unlike the ones you'll find at a regular store. You can use picture frames in many creative ways to achieve the look you are going for.
One way to achieve a cool look is to use many different picture frames and hang them on your wall without anything in them. You can let the wall's color show through, or you can even paint your wall with chalkboard paint and write your favorite quotes or let your children fill in the spaces.
This is just one of the many ways you can use what you find in a thrift store as decor. Whatever you find, ask yourself if you can spin it in a way to give a room a cool new look.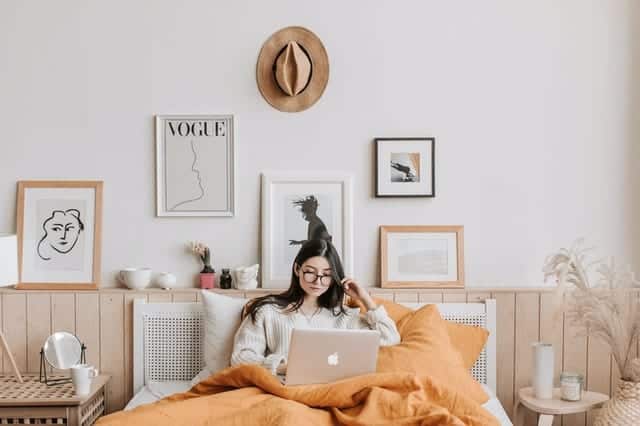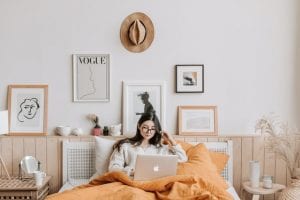 Thrift Shopping is Eco-Friendly 
When you buy your decor at a thrift store, you are giving it a second life, saving it from the landfill, and saving yourself a lot of money. It's just another great reason why thrift shopping is one of the best ways to remodel your home.
You also skip all the resources you would have used in making a new piece of furniture. You save trees, energy, and all the environmentally unfriendly processes that go into manufacturing new things.
Luckily, thrift shopping is an eco-friendly way to remodel. You don't have to worry about wasting valuable resources and polluting fragile ecosystems. You can remodel and feel good about your impact on the environment.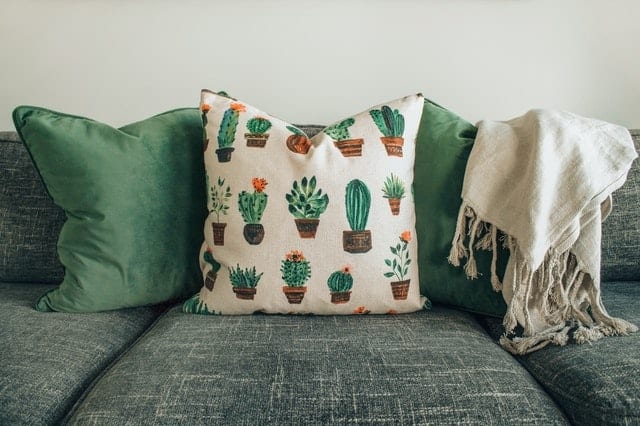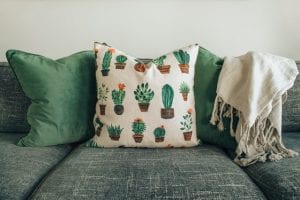 Need More Ways to Remodel on a Budget?
Bargain Dumpster is your local thrifty dumpster service. An affordable residential dumpster is the best way to kick off any remodeling project and properly dispose of waste, so you only have to worry about what matters—your vision.
Follow Bargain Dumpster for the latest home improvement tips and tricks that can give your home a fresh look. We are always coming up with new and thrifty ideas that you will love.