Myrtle Beach is a great place to have a good time, featuring activities for all ages at affordable prices, all in scenic areas. So if you're looking for attractions to add to your next trip, this article will come in handy. Thanks to waste management services like Myrtle Beach dumpster rentals, the city is always kept clean and dity
Below you can find the 5 top fun activities in Myrtle Beach you can't miss out on, with their locations, times, and prices, as well as a general description of each place and why it will give you the time of your life. What's more, season-special attractions and options for adults and couples too.
Myrtle Beach is a magical city in South Carolina that provides tourists with movie-like ocean views and friendly environments. From impressive State Park sights with the ocean and tall green trees as backgrounds, passing through a speed-temple race park, and finishing off in a movie-like riverboat cruise, Myrtle Beach truly has it all. Here are some award-winning attractions that you must do when visiting this magical place in South Carolina, Myrtle Beach.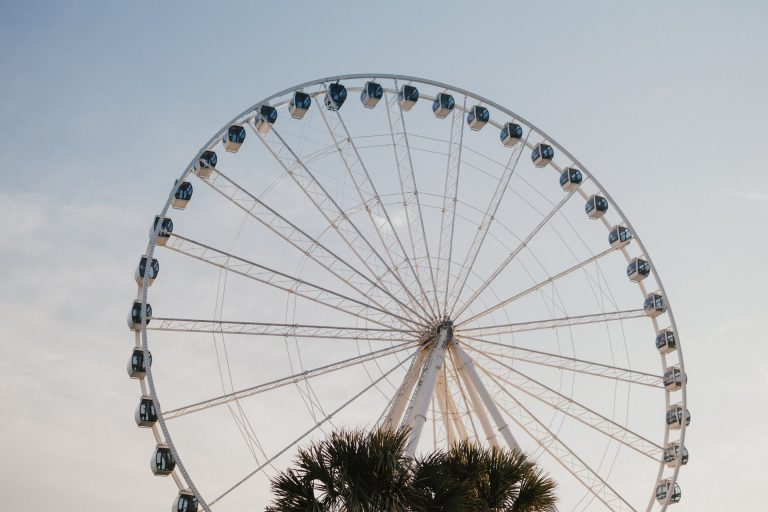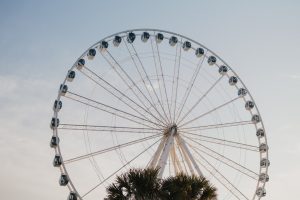 1. Visit The Myrtle Beach State Park
Myrtle Beach State Park, located at 4401 South Kings Highway in Myrtle Beach, is a great attraction and option for those who want to take a break from the crowds and enjoy a quiet time. This is perhaps one of the best things to do in Myrtle Beach for adults due to the incredible ocean views and peaceful environments that can be visited inside the park, such as another fishing spot in the Myrtle Beach pier, shoreline access, and towering trees that hide cozy places that can't be found anywhere else.
What's more, the State Park offers overnight stays in their built-in cabins in the 1930s to enjoy the calm and almost therapeutic night nature and the sound of the tranquil ocean. It is open from 6 am to 10 pm. The admission costs are $8 for adults, $5 for South Carolina seniors (ages 65 & older), and $4 per child (ages 6-15). It is free for children aged 5 and younger.
2. Take Part In Movie-Like Pirate Adventures
Located at 4079 US 17 Business in Murrells Inlet, and the winner of the Tripadvisor's 2020 Traveler' Choice award, the Pirates Adventures of Myrtle Beach ensures a splendid time for children and the whole family. Welcoming guests with a face-painted mustache and an anchor tattoo, as well as a hunting vest costume, the adventure starts in the Sea Gypsy ship, where young pirates use a map and some tools to find the sunken treasure. If you're looking for things to do near Myrtle Beach, this is definitely one worth paying for.
But the fun doesn't end there. At a certain point, the crew will encounter the most rotten and smelliest pirate on the Seven Seas called Pirate Pete, which has something the young pirates need.
This activity is known as one of the most fun Myrtle Beach attractions for families and the most chosen for children. It has a duration of an hour with several times available during the day, and the price starts at $25.
3. Go To The Broadway Grand Prix Family Race Park
Another excellent Myrtle Beach attraction will give you the time of your life. The Broadway Grand Prix can be found at 1820 21st Avenue North in Myrtle Beach and offers seven incredible go-kart tracks, an impressive rock wall, two 18-hole mini-golf courses, a bumper car track, and a Grand Prix arcade.
The Broadway Grand Prix Race Park also features a kid-zone, where children can enjoy endless fun that is tailor-made just for them. A carousel ride, a kiddie speedway, and a pro tow, where riders are lifted vertically into the air and bounced back down to the ground, are available in this park specially made for kids.
What's more, children and adults can enjoy the best view of the park in the sky wheels, a racing-themed kiddie ferris wheel, along with a tooter train and mini-cars and trucks in the tot rods. The last attraction that can be enjoyed here is the slick spin, where visitors can enjoy a Tea Cup-themed ride around a giant oil can.
Prices range from $12.95 for toddlers, $34.99 for rookies, and $44.95 for pro and intermediate bands, and the park hours vary from 11 am to 11 pm, depending on the day of the week.
4. Engage In A Riverboat Cruise Day Trip
The Barefoot Queen Riverboat can be found at 2051 Bridge View Ct. in North Myrtle Beach. It is South Carolina's newest Riverboat attraction. This premier boat venue features scenic day and dinner cruises featuring a relaxing time down the Intercoastal Waterway.
This incredible boat has 2 interior levels (heated or cooled, depending on the time of the year) and 3 outdoor deck spaces perfect for enjoying the view and fresh air. A great family attraction and for couples and themed parties like birthdays, corporate events, holidays, and even student tours. A fully stocked bar is available, including wine, beer, liquor, and onboard entertainment and narration to make the trip more fun and truly exclusive.
There are several tickets for the Barefoot Riverboat cruise, beginning with the classic dinner cruise, that features a 2-hour trip for all ages and prices range from $14.99 to $52.99, continuing with the scenic day cruise pass, which includes a 1.5-hour ride for all ages with a price varying between $14.99 to $29.99, and then the polar express cruise that offers passengers a 1.5-hour ride in the evening with a PJ's-only attire and all your favorite Christmas activities, such as drinking hot chocolate and surprising Santa as well as enjoying a one-of-a-kind buffet filled with mouth-watering dishes and desserts.
5. Take Part In A Fun Family Mini Golf Match
Captain Hook's Adventure Golf is located at 2205 North Kings Highway in Myrtle Beach and provides families with lifetime memories. With 4 themed mini-golf courses featuring a jungle safari, a trip into Never-Never Land, an adventurous journey into the millennia-old world of dinosaurs, and an island marina, Captain Hook's Adventure Golf is one of the best attractions in Myrtle Beach for families and groups.
It offers affordable passes and ensures quality time, with prices ranging between $10.50 to $15.50, depending on the person's age and the themed mini-golf course.
There's no activity more fun to do with your family than engaging in a mini-golf match, especially if the course is themed. The place also offers special coupons and discounts, so don't miss out on them!
The Bottom Line
Myrtle Beach has many attractions to offer tourists and locals that ensure a great time. From scenic ocean views at the Myrtle Beach State Park, all the way to themed mini-golf courses, this city in South Carolina's finest place for having fun.
With affordable options and kid-sized games, every family member can have a great time at any of the places presented above. In addition, couples and student groups can also have a place to enjoy a wonderful day or evening.
Myrtle Beach is a beautiful city in South Carolina that will change your life forever. Every attraction is a truly once-in-a-lifetime experience that features all-year themes as well as seasonal specials such as Christmas and Halloween that you should definitely check out for your next trip!
Are you in need of a Dumpster Rental? 
Bargain Dumpster is America's number one dumpster rental company, providing people with recycling services and quality dumpster rentals of all sizes and at the best prices on the market. From small dumpster rentals of 15 yards, ideal for larger home cleanouts or projects, to big 40-yard dumpster options, Bargain Dumpster has the solution you need for every project you want to carry out.
Serving 48 different areas and constantly working on adding more locations, Bargain Dumpster is the go-to choice for people who want a quality dumpster, accompanied by excellent customer service and guidance, along with affordable prices. Here you can find more information about the service areas and the different dumpster sizes available.
What's more, if you're planning on remodeling your home, massively cleaning, landscaping, or any other big project, Bargain Dumpster has the ideal dumpster and service for you. Offering different dumpster sizes (from 10 yards up to 40 yards) and the option for homeowners to fill in the dumpster themselves with all the debris and construction waste to later let Bargain Dumpster haulers take the dumpster away. An exceptional deal you can't miss out on. Here you can find all the details about this service to start your project smoothly.
If you want to know more about Bargain Dumpster as well as enjoy in-the-moment pictures and videos, follow us on Facebook, Instagram, Twitter, and Pinterest.