Los Angeles is a beautiful place filled with impressive attractions and fun activities to engage with. This is in no small part due to the city of Los Angeles good waste management practices, including proper recycling regulations.
But sometimes it can be hard to find innovative places to have a great time.
Luckily, below you can find the top 10 must-see activities and attractions in Los Angeles for every family member, with detailed information about prices and opening times so you can start planning your next trip or your future day-time activity.
As a bonus, Holiday-themed places with the best activities to have a wonderful once-in-a-lifetime experience.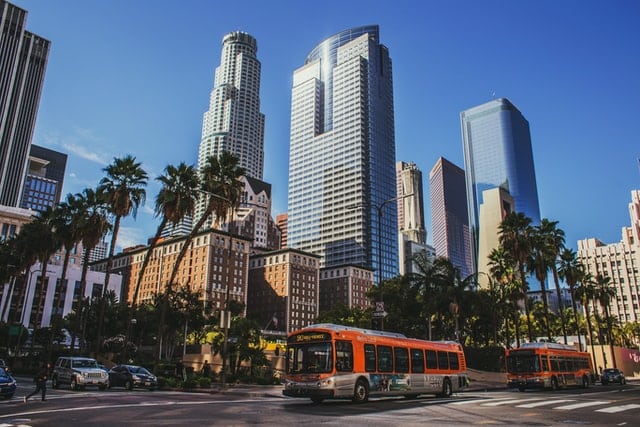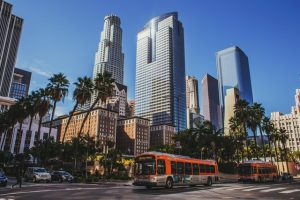 1. Visit The Beautiful Gardens Of Huntington Library
The Huntington features an art museum, library, and botanical gardens world-famous for its beauty, located at 1151 Oxford Road in San Marino. This magical-looking place is not only known for its stunning gardens, which make one of the best Los Angeles activities to do, but tourists also love their rotative exhibitions that display incredible works of art and one-of-a-kind pieces.
Prices range from $25 on weekdays (general admission), with seniors and students $21 for children (aged 4–11) $13, and kids under that age free of charge. On the weekend, $29 is the general price with seniors and students at $24; children (ages 4–11) $13, and those younger free. Parking is free, so there's one less expense to cover.
It is a peaceful and stunning activity that's affordable and said to ensure a great time.
2. Bike The Marvin Braude Trail
For those wanting to engage in exciting and fitness-like L. An activity, the Marvin Braude trail, is for you. With a length of 21 miles and two trail endpoints, one on Will Rogers State Beach on Pacific Coast Highway in Los Angeles and Via Riviera and Paseo de la Playa in Torrance, this well-known bike trail covers almost the entire coastline of L.A.
It offers tourists and locals a great view of the ocean and incredible beaches while biking down at an excellent constant speed. A great Los Angeles sightseeing activity that anyone can enjoy and have a great time.
3. Discover Rosie's Dog Beach
Named after the local celebrity English bulldog, Rosie, this is L.A's only legal beach for off-leash dogs, where owners can free their puppies onto the beach without trouble. Located at 5000 E Ocean Blvd in Long Beach, this beach is free to access and features lovely pets running around the place.
Although it is the only legal beach that lets dogs wander around without a leash, no sign indicates the "beginning" or "end" of this place, so be sure to watch out for dogs playing around before you let yours free.
This one is an excellent activity for those who travel with pets and those who like being around puppies. You can enjoy a wonderful day at the beach while seeing happy little dogs running around and greeting people.
4. Go To The Mount Wilson Observatory
The Mount Wilson Observatory is one of the best Los Angeles sightseeing activities you can invest in. It can be found at Mount Wilson Rd. and offers tourists the best views of the area, with tall green trees, stunning nature, and a beautiful telescope observing experience.
With two telescopes available, 60-inch and 100-inch, these are the largest in the world that are available for the public. A truly once-in-a-lifetime opportunity of observing celestial objects in incredible clear skies at night as well as hiking the trail to the observatory during the day.
To enter the perimeter, the parking costs $5 and the observatory tour $15, and the opening hours are from 10 am to 5 pm on weekdays and tours Saturdays and Sundays from 11:30 am-1 pm.
5. Visit The Grand Central Market
Located in the center of Downtown L.A, at 317 S. Broadway, the Grand Central Market is a world-famous food hall offering European-style treats. First opened in October of 1917, under the name "Wonder Market," this iconic spot is Los Angeles' largest and oldest public market.
Inside the market, you can have a taste of historic immigrant communities that helped make Los Angeles what it is today, as well as a splendid modern improvement in the appearance of the place, filled with different lighting colors, neon signs, and beautiful hand-painted posters indicating the day's special treat and weekly offers.
It opens from 8 am to 10 pm on weekdays, and it is entirely free to enter; even if you don't purchase anything, you can still enjoy a fun time discovering a new place and food.
6. Watch A Movie Outdoors At Rooftop Cinema Club
Movies are already one of the best things created by humans, and combining them with outdoor seats equals a fantastic experience you can't miss out on. The Rooftop Cinema Club has two locations, the Santa Monica "drive-up" in the Santa Monica Airport and the well-known spot in Downtown L.A on the fourth-floor LEVEL.
Both locations offer exclusive accommodations such as wireless headphones, decks and chairs, popcorn, and a bar with already-made cocktails, wine, and beer. Everything is at the reach of your hands to enjoy a fantastic movie in the best seats of the house, with an impressive view of Los Angeles and delicious treats.
Prices range from $25 to $29, depending on the type of ticket you want to get (some include closer seats to the screen, more space, and other fun upgrades).
7. Walk Along The Venice Canals
There's nothing more beautiful than the Venice Canals, and you can enjoy their pretty sight, too, even in Los Angeles. The Venice Canals Walkway can be found at Dell Avenue, and it has an estimated duration of an hour, filled with stunning and iconic L. A palm trees, an excellent bridge that connects two parts of the canal, and flowers all over the place.
It is completely free and another must-see attraction in Los Angeles that will ensure a great time and an extraordinary sightseeing delight.
8. Enjoy A Dazzling Sight At The South Coast Botanical Garden's GLOW
During the Holiday season, GLOW will return with its lighting installations for the festive days in the South Coast Botanical Garden, featuring impressive lighting arrangements of neon colors in well-known spots of the place such as the koi pond and fuschia garden.
You can enjoy this exquisite themed event at 26300 Crenshaw Boulevard in Rancho Palos Verdes, and the price for a ticket is $34.95, with children aged four and below free of charge.
9. Meet A Space Shuttle At The California Science Center
Space enthusiasts will love this attraction, which is known as one of the best activities to do in Los Angeles if you're looking for something out of the ordinary. First opened in 1998, and located at 700 Exposition Park Drive, the California Science Center exhibits the man's journey in different areas such as life sciences, human innovation, and powered flight.
Along with other exhibitions such as the High-Wire Bicycle, where brave tourists can try and run a bike along a wire more than 40 feet above the ground, and the Kelp Tank, which is a big tank filled with 1500 live fish and other marine species. The center also has an amazing gift shop so you can buy a beautiful souvenir.
The museum is free to enter but the temporary exhibit prices may vary, parking costs $10.
10. Ice-Skate At Night In The Dodger Stadium
A great way to end your day, the Dodger Stadium offers a rink in the middle of the field where tons of people can enjoy a beautiful night skating under unique lighting arrangements. Located at 1000 Vin Scully Avenue, the Dodger Stadium ice-skating rink is a must-see attraction that will give you the time of your life.
You'll find the rink seasonally decorated to get you in the mood for the Holidays, and prices range from $16 to $22 for the rink, and between $12 to $20 for parking.
The Bottom Line
Los Angeles has many gems hiding on almost every corner, and this article will come in handy next time you're planning a fun trip or a unique way to spend your day. These 10 must-see activities and attractions in Los Angeles are affordable options, and apt for every member of the family, to break free from your daily routine and discover parts of L.A you might not know about.
Watch out for some of the seasonal-themed activities mentioned above to get you excited for the Holiday season!