The patio door may seem like a forgotten fixture in the home, but it is essential. Have friends over for a nice summer night? Your patio door is the gateway to the fun and sets the tone. Unfortunately, patio doors can go through many wear and tear over the years, being subjected to the elements and part of the original home model.
There will come a time when you need to replace your patio door, and it's going to be an investment! Installing a new patio door can be costly and take time. It's essential to do your research, shop around and ensure you're getting the right door for all your needs. Not only will a new door help update the look of your home, but it will also help with energy efficiency. Let's look at everything you need to know about changing your patio door.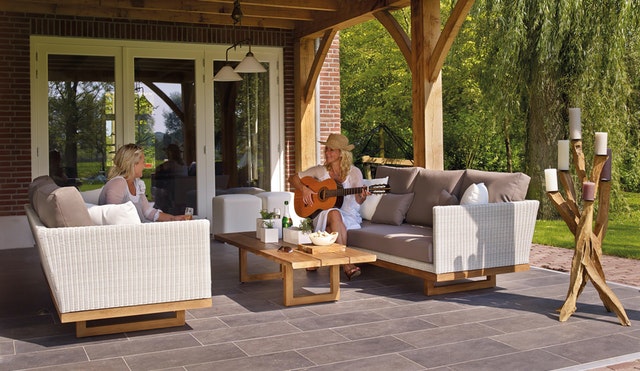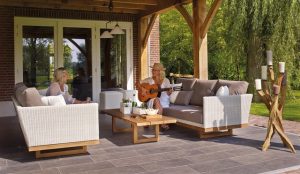 Materials
First, you need to consider the type of materials you want the patio door to be made out of. This is a big decision. The materials you choose will determine your new patio door's look, longevity, and energy efficiency. Remember, this is an investment! You want it to last.
Wood
Who doesn't like the look of a nicely finished wooden framed glass patio door? While it looks nice, there are some problems with choosing wood for your patio door. Wood is very susceptible to water damage and can warp easily. If you live in an area that gets a lot of rain and snow, your wooden framed door will need routine maintenance more often and might not last very long.
Vinyl
Vinyl is a viral patio door material. It's easy to maintain and can be made in every color under the sun to match your home. Of all the options, it is the most customizable. Unfortunately, vinyl can have a short lifespan due to warping that can happen with temperature changes. So if you live in a climate that gets very hot, you may want to avoid vinyl for your patio door.
Aluminum
Aluminum is a highly durable option that can withstand the elements. It will hold up against water damage and heat much better than wood or vinyl will. The drawback here is that aluminum is not insulated and won't be very energy efficient. You will need to insulate it. Otherwise, precious heat and air conditioning can seep out, resulting in a very high electric bill.
Fiberglass
If you are looking for a reliable and durable option for your patio door, fiberglass will ensure your investment lasts. Fiberglass will survive bad weather, water damage, and anything coming your way. It also can come in any color you'd like, making it customizable to your home.
Architecture
After choosing your materials, you'll want to think about the style of door you want. Typically, sliding doors come as hinged doors that open and close or sliding doors on a track. What you choose is entirely up to you, as both are good options.
Sliding patio doors are great if you have a yard with a nice view. When the door is closed, it acts as a large window to take in the scenery around you. Sliding doors are also great if you have limited mobility, as the door won't swing open and become out of reach.
A hinged door will swing open like a regular door, and there are many designs to choose from. You may want to go fancy and get French doors to open up the room. Make sure to consider the architecture of your home when selecting a design. You don't want to pick something that will look out of place in your home since the new patio door should increase your home value.
Energy Efficiency
Changing your patio door should be an upgrade. It's essential to consider energy efficiency. Not only will a new patio door make your home look more modern and increase value, but it should also keep you00 comfortable inside when it's closed. In addition, your new patio door should be adequately insulated to increase your energy efficiency and keep those utility bills down. Work smarter, not harder!
Maintenance
As we mentioned before, different materials are going to require additional maintenance. A good rule of thumb is to do regular checks after a storm or other bad weather to catch potential damage before it causes permanent problems.
When you hire a contractor, look into what type of maintenance plans they have to see if there is a reasonable option so you can stay on top of ensuring your new patio door lasts as long as possible.
Hire a Reliable Contractor
The most crucial step after choosing your patio door is hiring a contractor. Do your research before hiring the first person who comes up on Google! Call around to places to get estimates and create a checklist of questions to ask. A good rule is if they charge you for the installation estimate, don't hire them.
Be sure to ask about licensure and insurance. You don't want to hire a contractor with liability insurance or the proper licenses to do the job. Check them out on the Better Business Bureau and make sure they have a good rating. Ask for a list of references and call them! See if they will let you view the work they've done.
Disposal
Once the job is all said and done, you're going to have to dispose of that old door. You may need to rent a 20yd dumpter to remove all the waste. Forgotten will be the memories of the broken old patio door; you are living in style now! You may also consider installing a bread oven in your garden, so you can remove all the waste at once! Why not call us Bargain Dumpster to make the process easier? We offer residential dumpsters perfect for this kind of job. A dumpster will especially come in handy if you're going to do the job yourself.