We all know the importance of recycling! Recycling is good waste management practice and could save you the money of renting a dumpster, unless you have a lot of junk that cannot be recycled. Renting a 30yd dumpster is only necessary if you have a lot of things to discard such as old furniture.
Wine bottles, lemonade bottles, alcohol bottles, beer bottles…do you collect glass bottles? How about giving them a second life? We'll show you how with our top 10 best ideas for decorating with glass bottles! One thing's for sure, with our selection, you won't know where to turn, and you'll want to try everything! But don't force yourself to drink your entire wine cellar! It's better to wait and do everything as you go along.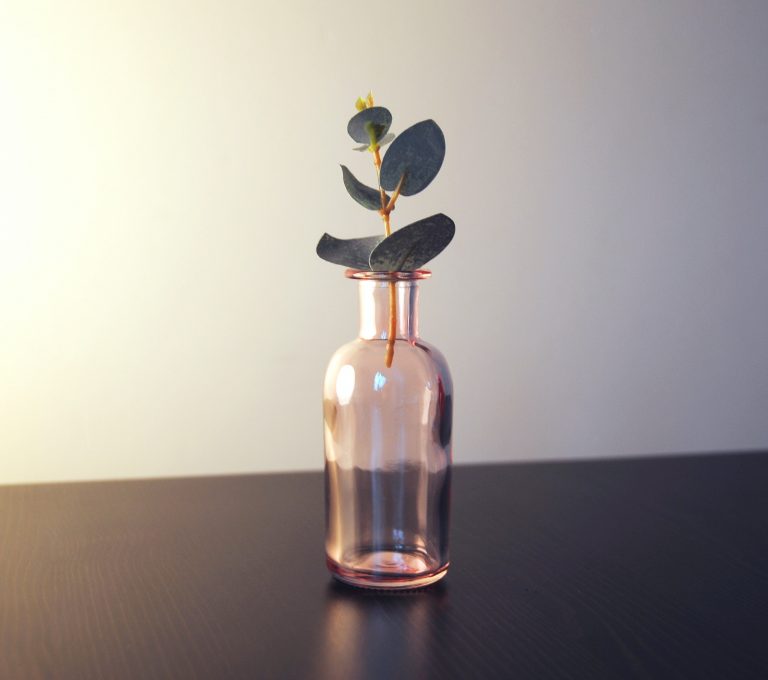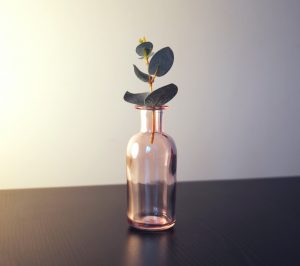 1. A Hanging Garden
A hanging garden using recycled glass bottles. We love the idea! All you must do is recycle glass bottles and put pretty flowers inside. Then, to cover the labels and hang the bottles from the branches of a tree, you can use hemp thread. You can give a poetic touch to your exterior in a few minutes!
This is also an excellent idea for decorating the outdoor areas of a wedding reception for the bride and groom. Whatever the case, this decorating tip will be perfect for those who love a rustic, romantic, and bohemian atmosphere!
2. Decorative Slates
What if you use your glass bottles to make decorative slates in your kitchen, on a counter, or the dining table? To make this DIY, simply apply slate-effect paint. Be careful before writing on it; make sure you wait long enough for the paint to dry. A tip: remember to test your marker on paper beforehand to tame it before using it on the final surface. As a notepad, to convey a message or simply as a decoration, slate paint on a bottle is an excellent way to use glass bottles creatively and originally.
3. Festive bottles
With a bit of paint and a few decorations, you can add some original touches to the atmosphere of the party you are celebrating. For example, you can make Halloween bottles, Christmas bottles, or even a simple flower to set the tone for spring or the sun to remind you of summer.
4. A Simple Vase
Who says you have to buy a vase to show off your favorite flowers? Instead, you can use your old glass bottles as vases. If you like soilures, you can choose to put only one flower in your bottle. In this case, don't hesitate to accumulate bottles of different sizes and colors to create a mini-indoor garden with a poetic air. This decorative idea will always have a negligible effect in the center of a table, bedside table, hallway, or kitchen bar! Nothing could be simpler, we agree, but the result is so refined that you would be wrong to deprive yourself of it…
5. A Original Candle Holder
Do you like candles? We understand. There's nothing like them to give a little softness and warmth to a room. Here we suggest you revisit the famous Italian candleholder using a glass bottle and a thin candle. To avoid staining the table with the dripping wax, consider putting a stand at the foot of the bottle. Tip: if the diameter of your candle is larger than the diameter of the neck of your bottle, you can trim the candle with a knife. All you must do is light the candle and let the wax drip down the bottle for a romantic result.
6. A Bottle lamp
We're a big fan of this DIY. The idea? Use an old glass bottle to create a lamp that you won't find anywhere else. We suggest you chose to use a G27 bottle for its rounded and voluptuous shapes for even more originality.
7. Hanging Lanterns
Ah, lanterns… They take you away in a few minutes to the distant tales of the Orient. We like this version made with colored bottles that brighten up this exterior. Anyway, prefer to accumulate them to give a natural bohemian look to your exterior. And if you don't have a garden, you can also put some on the balcony or even indoors. If you want to start making lanterns out of glass bottles.
8. Condiment Jar
Do you have old bottles with caps? Don't throw them away! You can reuse them as condiment jars in the kitchen. They can be used to store spices, condiments, pasta, lentils, and much more… Display them proudly on your shelves to give your room some style. Because in the kitchen, food is the star, isn't it? A tip: sterilize the bottle caps and pour hot tap water over them before boiling them to prevent the glass from shattering.
9. A Luminous Bottle
This is another super easy DIY decoration idea! All you need is a glass bottle and a battery-powered LED string light. You can also use a wire garland, but you will have to pierce the bottle to plug it into a socket. Either way, the result will be a cozy-looking lamp that will light up a small corner in a subdued manner to highlight it. Admittedly, it won't light up an entire room, but this lighting idea will be the minor detail that will make the difference and bring charm and originality to your home.
10. A Place Card
Family dinners, birthdays, weddings, Christmas… how about making a statement with an original table decoration? The idea is to use old glass bottles (or plastic ones that also work) that you customize to decorate the table. And to combine business with pleasure, you can also use them as place cards. To hang a label, you can use string or raffia. Alternatively, simply let your artistic talents shine through by painting directly on the bottle. The idea to remember. Remember to slip sweet nothings or little surprises into each bottle so that your guests can take it away as a souvenir!