Don't you wish you had an interior designer always at your beck and call? Someone who could transform your home into a luxurious, elegant space and create fresh looks every six months? All at a reasonable price, of course. Alas, we are left to fend for ourselves in the home goods stores, with a limited bank account and no idea where to start.
Don't you worry! Rather than subjecting yourself to a complete overhaul of your living space (and paying dearly for it), you can make small adjustments that come with small costs but huge results! Whether you're looking to sell or just looking for an updated, sophisticated style, roll your change and check out these pro tips. Here are nine cheap ways to make your home feel more expensive.
Cut the Clutter
Too much clutter in your house creates a less-than-chic vibe. There's nothing sophisticated about it. Start by getting rid of things you don't want or use any longer, whether you throw it out, donate it, or pass it on to family or friends.
Get critical about your accessories, no matter which room you're freshening up. A well-stocked bookshelf in the living room is great, but are the books askew? Are there trinkets stacked on top of each other on the shelves? Are there so many accessories that it blocks the books altogether? Pare down those accessorizing items to the bare bones. Channel your inner Marie Kondo, and pitch the junk that's sucking the joy from the room.
At the end of your declutter session, you may need more than a few trash bins to get everything out of the way. Consider renting a small residential dumpster to collect the piles of stuff you shovel out of our home – Bargain Dumpster can help you find the perfect solution based on your space and budget.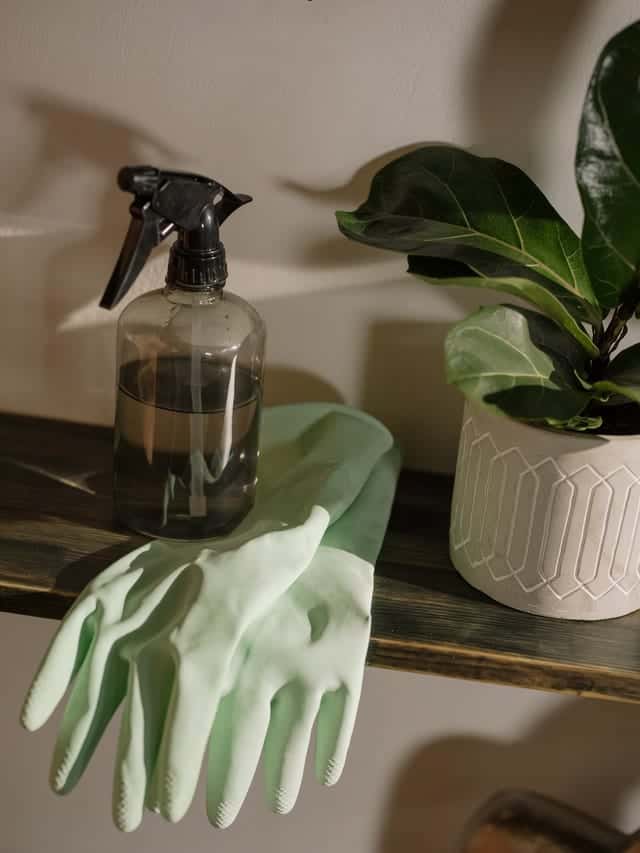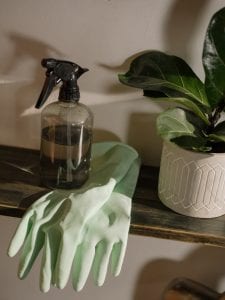 Liven the Lighting
Lighting is everything. Dull, flat lighting makes a room feel the same way. Bright, lively light fixtures add vibrancy and freshness.
First, consider switching to LED lightbulbs rather than traditional bulbs. They are cost-efficient, energy-efficient, and will last much longer than conventional bulbs. Next, swap out your old, outdated light fixtures with ones that are more modern and sleek. Maybe add a couple of unique or eye-catching lighting pieces, too!
One of the easiest, cheapest ways to transform your home's lighting is by getting new lampshades to replace the stock shades they came with! Instead of buying a whole new piece, a new lamp shade can make your existing lamps look brand new and unique – for a fraction of the cost! Check online shops, home goods stores, even thrift stores for new shades that will give your lighting a new life.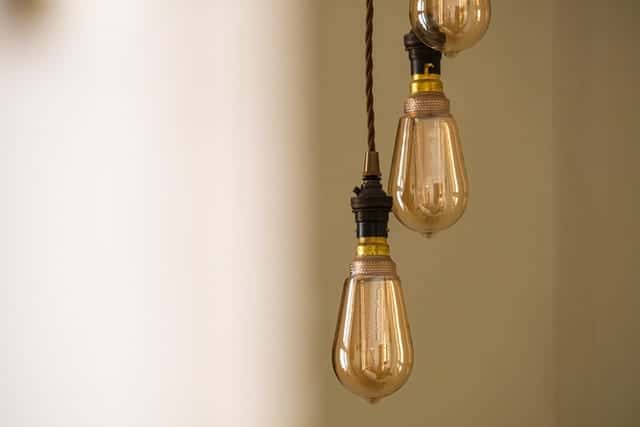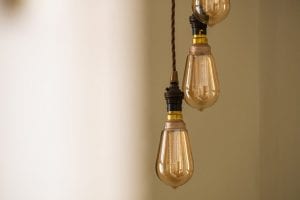 Accent the Wall
Painting a whole room or adding wallpaper to four walls gets pricey pretty fast. Instead of investing in tons of new paint, try adding one accent wall to a room! Choose a bold paint color that complements the existing color in the rest of the room, a wallpaper pattern that pops, or consider installing shiplap for a fresh feel. Pro tip: adding wallpaper with a tiny bit of shine (emphasis on the tiny) creates a super-expensive vibe without the expensive price tag!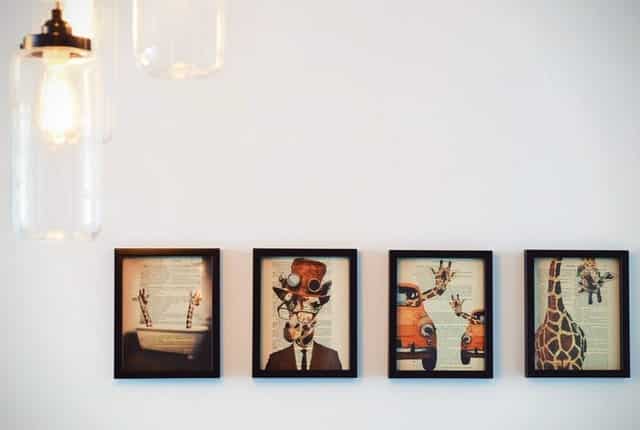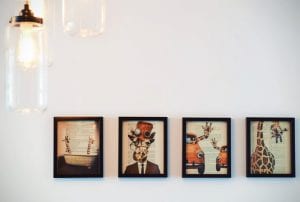 Make Magic Behind the Curtain
Most expensive, sophisticated homes have high ceilings and tall windows to match. You don't have to start knocking out walls and carving new window sizes – just work a little magic with curtains. Instead of hanging your curtains directly above the window frame, mount the curtain rods as close to the ceiling as possible and hang long curtains that reach down to the floor. This strategic placement gives the illusion of a bigger, loftier space without the significant cost involved!
Paint the Cabinets
Outdated, worn wooden cabinets don't look the least bit expensive, do they? But installing brand new cabinetry can run your bill up to $5,000 – or more! A frugal alternative is to refinish your existing cabinets with paint. You have ultimate control over what color they are, and it will cost under $500 after it's all said and done! Whether it's your kitchen cabinets or bathroom cabinets, a fresh coat of paint will give them a much-needed upgrade at a fraction of the price of new cabinets.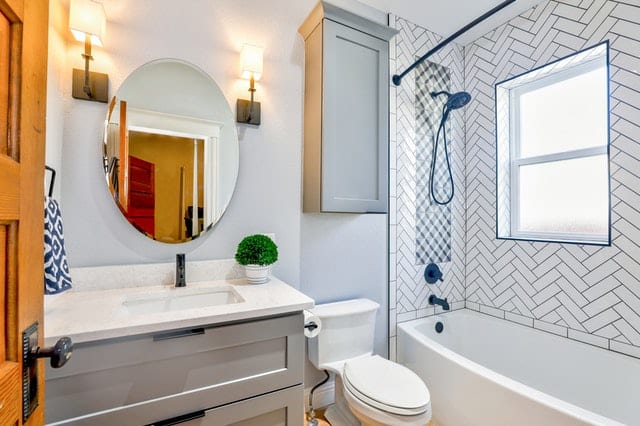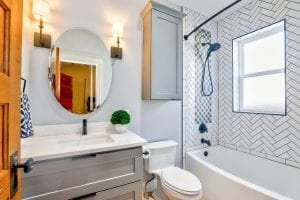 Swap Out Hardware
While you're giving your cabinets a makeover, consider swapping out the older hardware – cabinet knobs and drawer handles – for stylish ones. You can find great vintage pieces at antique shops and flea markets, or opt for modern pieces at your local hardware store. Upgrading your cabinets' hardware can completely transform your home's look, without much cash (or elbow grease) involved.
More Molding
Molding takes your boring, plane-Jane walls to the next level, no matter what style you choose! Crown molding is an exquisite choice that grew in popularity over the last few years. You can also create a picture frame effect by adding narrow strips to the wall. Whichever you choose, molding is easy on the budget but makes a massive difference in your home's style.

Toss in Some Tile
Who doesn't love a good tile backsplash? If you're on the creative side, create your own tile masterpiece on your kitchen walls. Even if you're not an artist at heart, some simple subway tile is a perfect upgrade! Subway tile is timeless, stylish, and easy to install, so don't freak yourself out with thoughts of intricate, time-consuming labor.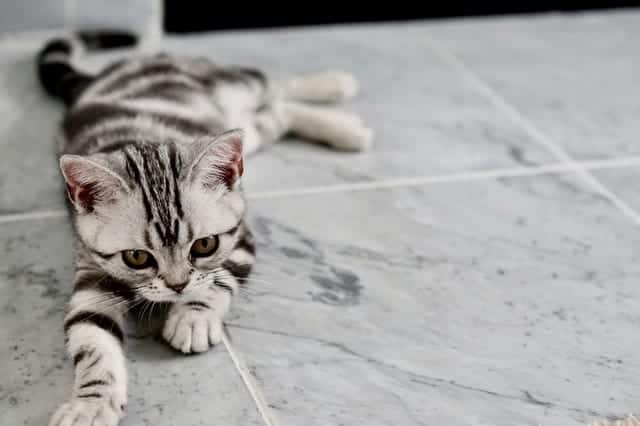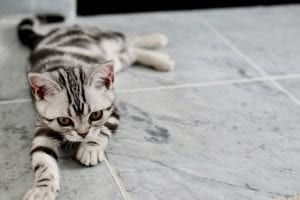 Boost Your Curb Appeal
Now, what good is it to have an expensive-looking interior if the outside of your home still looks drab and cheap? It doesn't take much to kick up the curb appeal, either! Consider painting your front door a bold color and adding a unique knocker from a flea market or antique store. You could also add vintage house numbers to the front of your home to give it a signature look!
Need more ideas and inspiring motivation to turn your house into your dream home? Check out Bargain Dumpster on Facebook, Instagram, Twitter, and Pinterest for more home improvement tips and tricks!