It's never too early (or too late!) to start brainstorming new ways to freshen up your yard. It doesn't take much to transform your backyard into a hot hangout spot or upgrade your front yard's curb appeal. And make your neighbors jealous in the process! (It's okay, just invite them over later, and they won't be so touchy.)
Ready to get started? Here are nine simple ways to make your neighbors jealous of your yard!
Hangin' in a Hammock
Who doesn't love taking a long nap in the summer sun, swaying gently in a hammock? They even make crisp fall days feel extra cozy! And though they make a night and day difference in your backyard amenities, hammocks are easy on the budget.
If you don't have a couple of good trees or other anchor points for your hammock, you can make your own hammock stand! Grab some solid wooden posts from Home Depot or Lowe's (at least 4" x 4"), a bag of Quikrete, eye bolts, and carabiners, to start. Check out this how-to from H2O Bungalow for the rest. Too much? Consider grabbing a hammock stand from Amazon – most are under $100 and are easy to assemble.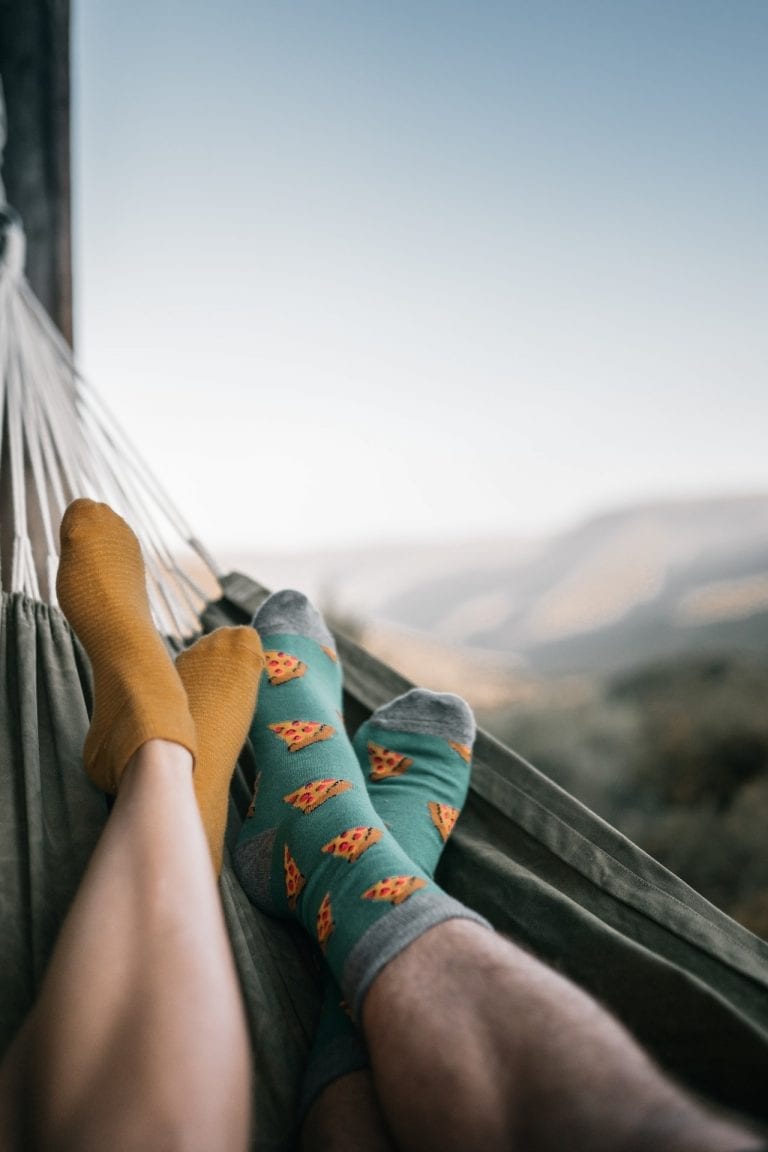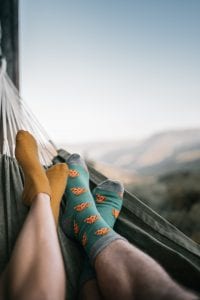 Let There Be Light
Light up the night sky with new light fixtures in your backyard! String lights are incredibly easy to hang up and give your yard a warm, welcoming glow on chilly evenings – perfect for extending your get-togethers well after the sun goes down. You could also purchase rope lighting to run the perimeter of your patio, garden, or front porch. Rope lights are discreet during the day but bring powerful lighting by night. Whichever you choose, put your lights on a timer so that they illuminate your yard as soon as the final rays of sunlight have disappeared.
Mirror, Mirror, on the [Garden] Wall
Mirrors aren't just for interior spaces anymore. By adding a few mirrors to your backyard fence or garden wall, you can make your outdoor space look larger than it actually is. Go to your local thrift store and find some mirrors with funky frames to add some quirky charm, too! And don't be afraid of a little DIY – you can always paint the frames or find a new one you like better. Just make sure that you hang the final product securely and strategically so that you get the full effect of the illusion!
If you don't have a viable spot to hang mirrors, don't fret. Stop by the local hardware store and pick up a can (or two) of looking glass spray paint. Spray a couple of coats of the paint onto the lawn ornaments you already have or find some that suit your fancy, and transform them into unique looking glass ornaments! While they're not exactly mirrors, the reflective paint will still lend itself to the illusion of a bigger yard.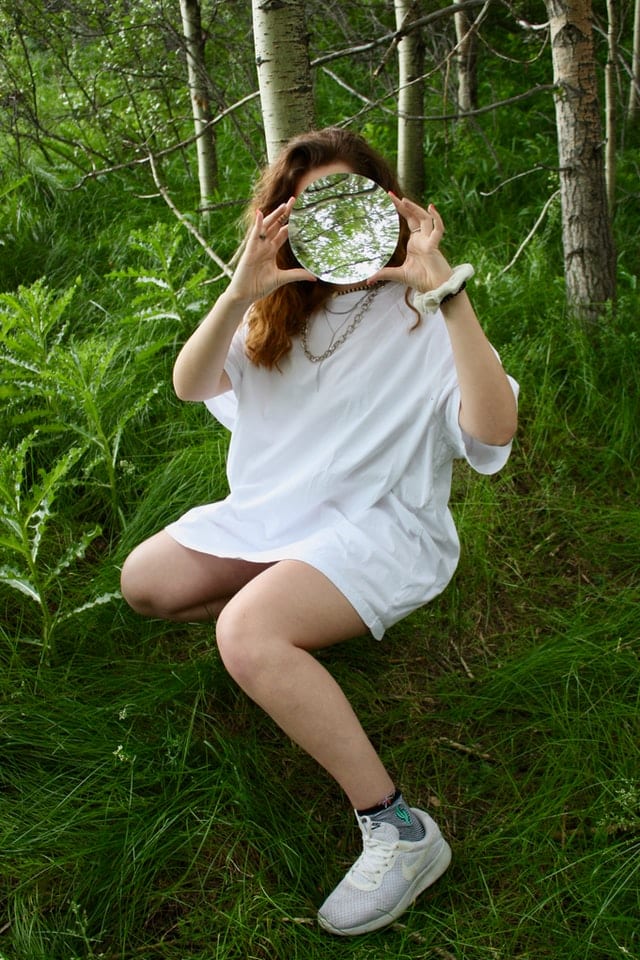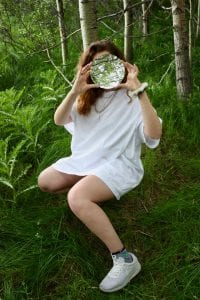 Transform Your Tree Stumps
Tree stumps can be an eyesore, but they don't have to be! With a little bit of creativity and elbow grease, you can reimagine them into eye-catching garden pieces. Use moss or bright summer flowers to transform a dull stump into the focal point of your yard, or decorate it with ceramic mushrooms and toadstools to make a garden gnome hideaway!
Take it one step further and secure an oak or plywood plank on top of the tree stump to make a table. Add a couple of whimsical chairs, and you've upgraded your lawn furniture at a fraction of the cost!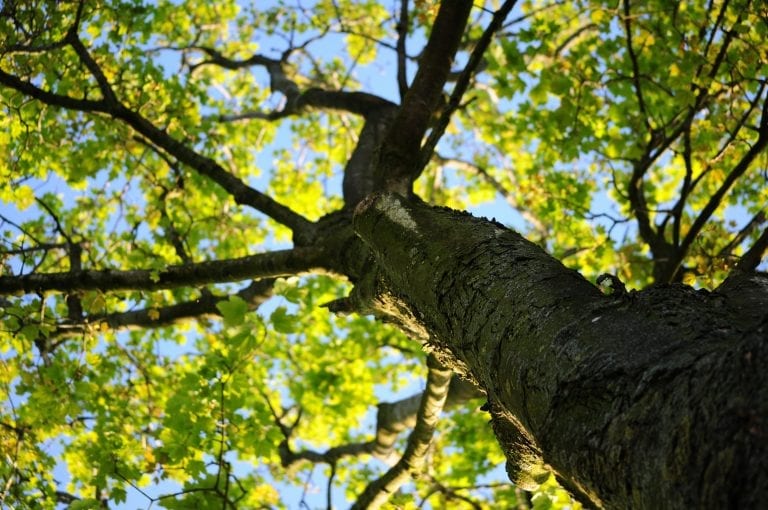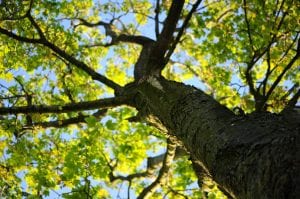 Paint Your Patio
Plain patio tiles are fine, but why not make them better? Grab some vibrant colors of latex paint and brighten up a few of the tiles out back with a couple of coats! You can use one color and pattern for a clean, consistent look, or you can create an abstract masterpiece with a variety of colors and irregular tile patterns!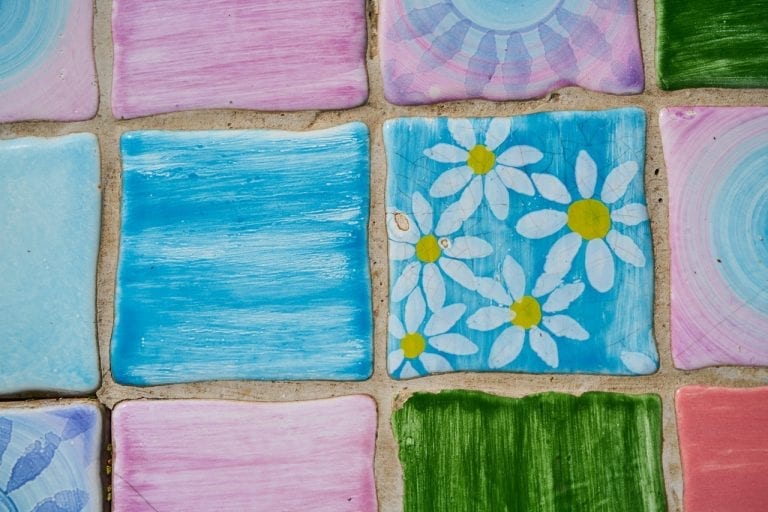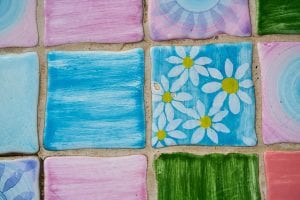 Cool Off Your Patio Table
There's nothing better than cracking open a cold beverage on a hot summer day. Rather than running in and out of the house for refills, try bringing the refills to you! With some power tools and a free afternoon, you can incorporate a cooler into a patio table.
If your patio table already has a thick, wood top, all the better! Just hollow out a small section of the wood, line it with rubber or metal, then fill it with ice – and bottles of your favorite drinks! If you're feeling extra ambitious, check out these patio tables plans to build your own.
Wood Pallet Seating
Full-sized pallets are delightfully versatile. If you have a few of them on hand, you have the option to make anything – including some super chic seating on your patio! Grab a saw to cut them to the size and shape you'd like, give them a fresh coat of paint, add some cushions, and voila! You've got a fresh new set of patio furniture specifically tailored to your space at a fraction of the cost. Now sit back, relax, and enjoy the envious glances coming from your neighbor's side of the fence.
Mailbox Makeover
We can't let the backyard get all the loving attention. Don't forget to give the front of your home some appealing upgrades, too! The best place to start with curb appeal is right at the curb with your mailbox.
While you can buy a new mailbox from any home improvement store, you also have the option of making your own upgrades. Consider painting your mailbox with a metallic finish paint for a classy look, or paint something fun and whimsical if you'd like to keep things laid-back. You can make your own mailbox post from rustic wood or brick or give your existing one a fresh coat of paint or stain. Whatever you choose, just make sure you show your mailbox some love!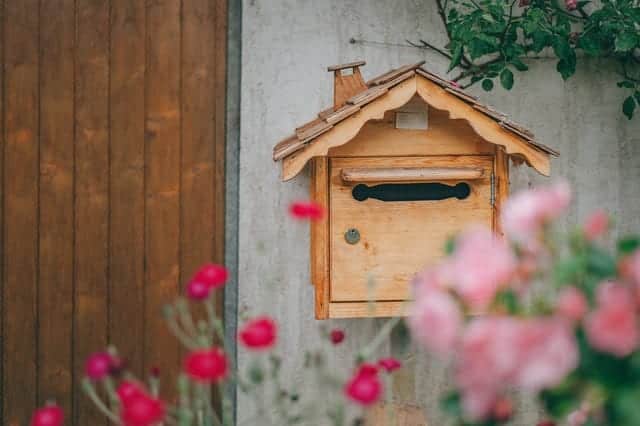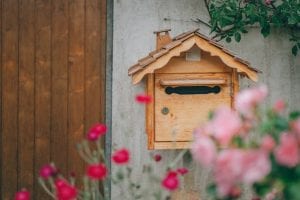 Build a Fire Pit
When the weather starts to turn chilly, bonfires and cozy blankets are the perfect way to warm you to the core. It's the ideal gathering spot for friends and family – and envious neighbors!
Find the perfect spot in your backyard to make your own fire pit. You can dig out a small hole and buy a fire ring from any home improvement store, or you can go all-out to build your own! Check out some simple DIY fire pit instructions, and get ready to round up the whole neighborhood for an inaugural bonfire!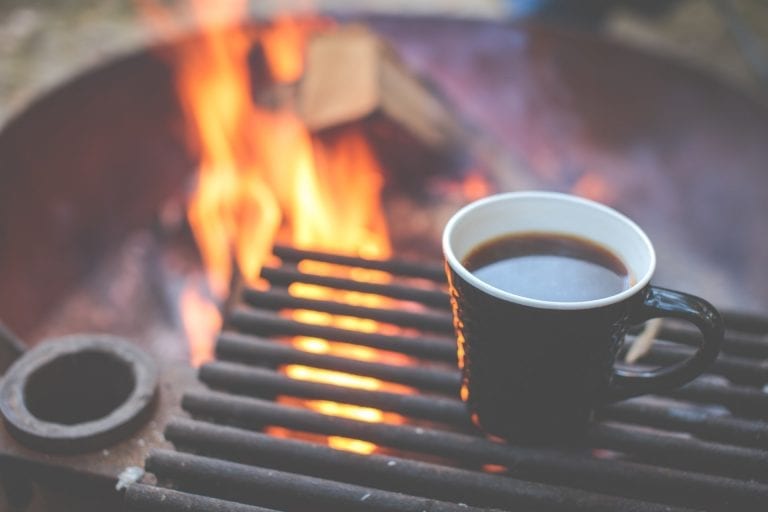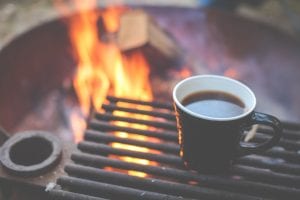 After a DIY project, there may be some cleanup to do as well! Bargain Dumpster can help you find the right junk removal service at the right price for you. Visit our website for more info, and check us out on Facebook, Twitter, Instagram, and Pinterest for more inspiration!