Are you researching the best options for your home cleanup or renovation project? Bargain Dumpster provides many options and sizes for dumpster rentals! The 20 yard roll off dumpster is one of our most popular sizes, due to it's capacity. The 20 yard dumpster is the perfect mid-sized roll off dumpster for someone that needs a decent capacity, but has limited space.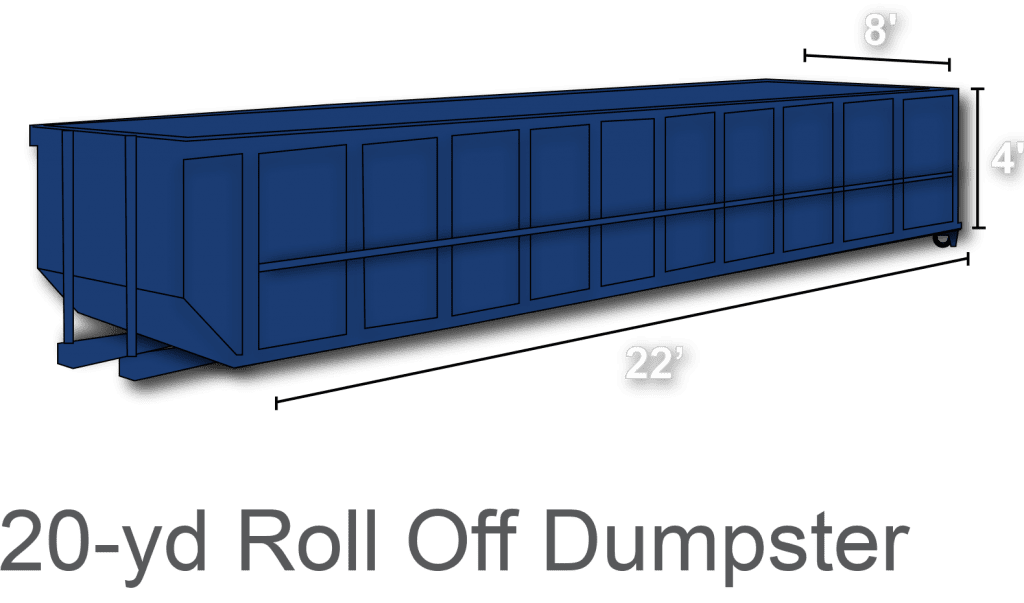 Projects That Are Great For A 20 Yard Roll Off Dumpster Rental
The 20 yard size is perfect for most projects are the house. The dumpster is not so large that it is hard to load, but it handles a good amount of debris. Smaller sizes are typically better suited for small one-room projects, while the 20 yard size is a bit more flexible for residential or construction projects.
Additions
Roof Replacement
Garage Clean Out
Large Yard Projects
Moving
Disaster Clean Up
Kitchen Remodel
Master Bath
Man Cave Remodel
Game Room Remodel
Window Replacements
The dumpster can carry and hold twenty cubic yards of material or roughly six full size pickup truck loads of waste.
Call For Your Free Quote!
Call us at 800-856-2896 for a free quote for a 20 yard roll off dumpster rental! Our professional team of experts will be able to make your life a lot easier for your next big home project. We offer free quotes and service many areas around the United States, including the Southeast with our headquarters in Columbia, SC, Charlotte, NC, Dallas, Houston, and so much more! We also offer multiple dumpster sizes for residential or construction projects.