It's All About That Waste:
Top 4 Cost-Efficient Options to
Get Rid of Renovation Waste
It's getting warmer!  Ready to try out all of the DIY projects you've "pinned" on Pinterest?  If you're like us, you have 567 pins saved to your "I've-Got-This-DIY-Maybe-One-Day" page that you're just itching to try out!
But…in reality only a very small handful of the projects will actually be attempted…let alone completed!  Hey, we have the best of intentions, right?!
Well…There's no time like the present!  And, as the weather begins to warm up, so does our attitude, our mood, our motivation, our sense of, "I can do this!"
Let's get started…
Just follow these simple steps!
Step 1:  Decide (finally) on the DIY project to tackle.
Step 2:  Gather needed supplies and tools.
Step 3:  Have wine, beer, alcohol on hand and readily available as you tackle your project.
Step 4:  Sit back, relax, and admire your brilliant handiwork as you drink the before-mentioned wine, beer, or alcohol.
Step 5:  Look around and realize you have not accounted for the very large pile of trash and debris now taking over your lawn…
WASTE…We always end up with way more than we had planned for!  Before you know it, you're drowning in old plaster, insulation, wall paper, carpet, pipes, glass, all kinds of scraps, and all sorts of materials!  Ahhhh!
Ok, now relax, and just do what the pros do!
You can easily get rid of all that waste responsibly, in an ecofriendly, cost effective way!
Who doesn't want that?
OPTION 1: DONATE
"One man's trash is another man's treasure."  And because "Beauty is in the Eye of the Beholder," that velvet unicorn painting you've been dying to get rid of just might be someone else's Mona Lisa!  That old mint green vintage "icebox" you replaced with a newer model, just might be perfect for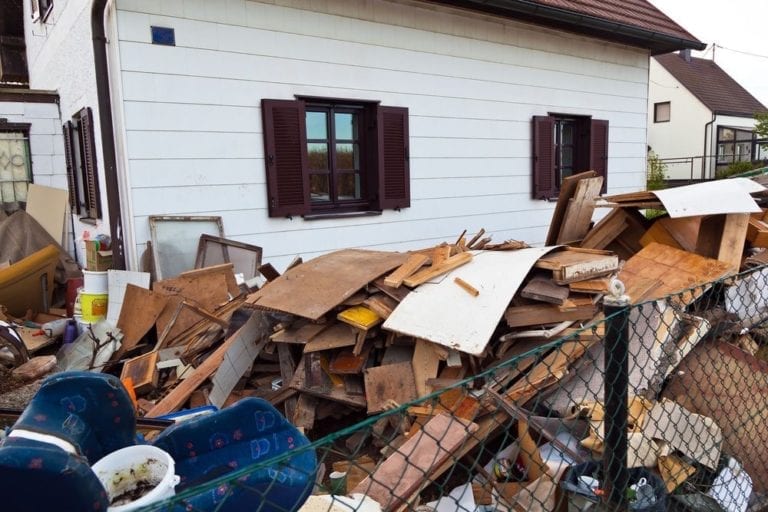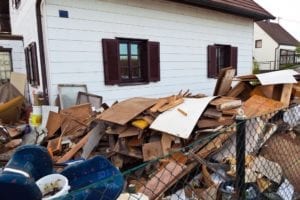 someone else's new retro apartment!  Lots of drop-off centers are available to take in items still in good condition.
Here are a few…
Goodwill – Donate your stuff to Goodwill and simultaneously create job opportunities for people in your community!
Habitat for Humanity ReStores – Proceeds are used to help build strength, stability, self-reliance, and shelter in local communities around the world.
Hospice – donations support programs and services for those faced with life-limiting illnesses and their families.
Salvation Army – You can help the physical and spiritual needs of people in 125 countries around the world.
Humane Society – donations and proceeds will contribute to making a more compassionate world for people and animals
Most of these centers provide a FREE pick up service…AND they'll leave you a tax reduction receipt.  Just remember – If you donate items, be careful removing/moving them and keep them in good condition!  (So, don't go spilling paint on the velvet unicorn!)
OPTION 2: DROP-OFF
For anything that can't be donated – or is really just too tacky for anyone else to want – you're going to have to get that waste to a dump or a landfill.  This option may save you a little cash too!
Just locate your local landfill or dump and simply take the waste there.  Typically dumps will dispose of some recycling waste as well as safely dispose of non-recyclable materials.
But, before you borrow your friend's truck, (who will no doubt expect it washed with a full tank of gas upon its return) and haul your stuff over there, make sure you know that different materials may need to be disposed of at different stations within the dump.  For example, dumps usually have separate stations for old computers, scrap metal, copper, large appliances, and tires.  It may be helpful for you to have your waste separated before you get there.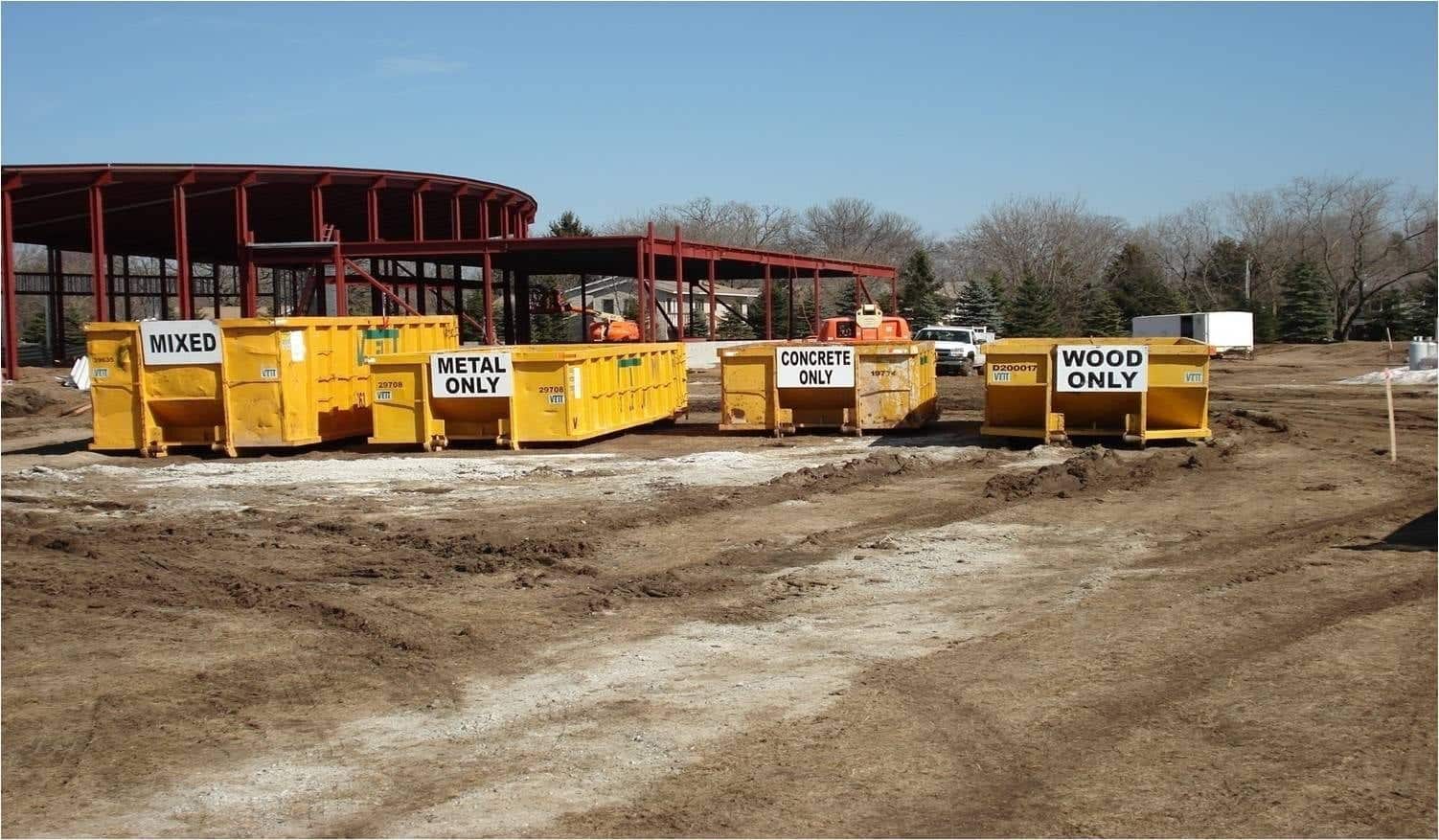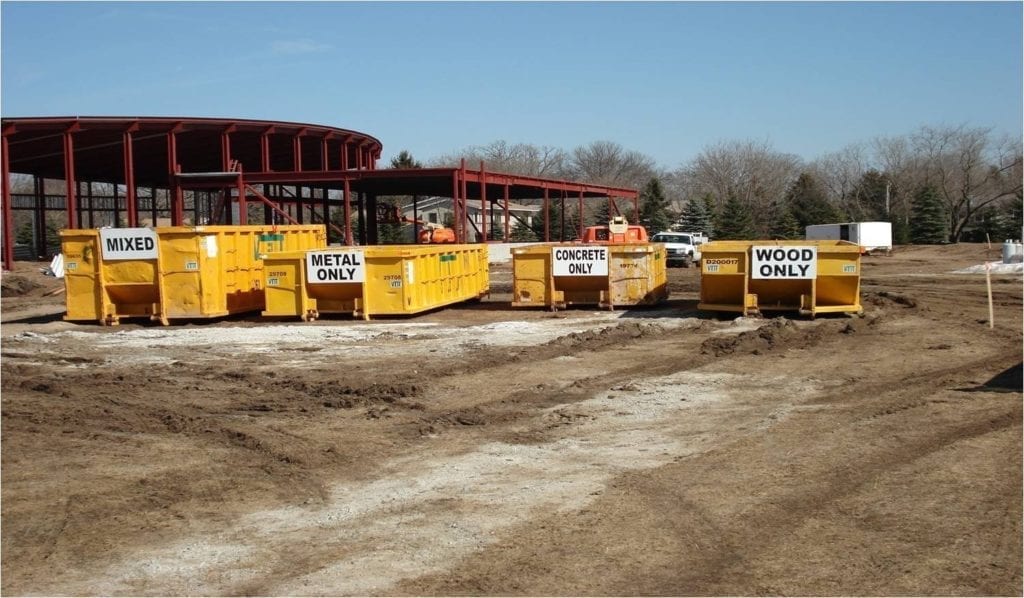 OPTION 3: HIRE A PROFESSIONAL
You have a few options here:
Use your usual garbage collection service.  (WARNING – This is often a very expensive option)  If you have plenty of money to throw around and decide to go this route, contact your local collection service and ask about pick up options for bulk items – Tell them the types and sizes of the items you need to have picked up…You'll be charged a fee based on the type, size, and weight of each item.
A collapsible trash bin.  This is a relatively new solution for small to midsize waste disposal projects.  Perhaps you've heard of The Bagster?  They can typically hold up to 3,000 lbs. of renovation waste.
You'll need to do a little homework first: 1). Make sure that collection service for collapsible trash bins is available in your area.  (If you're going to use The Bagster, you can check for availability on their website.)  2). Go to your local hardware store or waste management company to purchase a bin.  3). Take your bin home, fill it with water, and dive in!  Just kidding!  Fill it with your renovation debris then call the collection service to schedule the pick-up.
Unfortunately, because you're paying to purchase the bin and you're paying for the pick-up service, this option tends to be a bit pricey.
OPTION 4: RENT A ROLL OFF TRASH BIN
(☺ Our personal favorite option!)
Rent a heavy-duty metal container for any size job.  Choose from bins ranging in size from 10 to 40 cubic yards. The containers can even be opened at one end so you can actually walk inside to load your items!  Isn't that cool?!
In a nutshell…don't make waste disposal a waste of your money!
Call us at Bargain Dumpster, 1-800-856-2896. We'll do the research and determine the most efficient and cost-effective option for you!
Follow Bargain Dumpster on Twitter & Facebook or call us for more information at 1-800-856-2896.