To manage your small bedroom effectively, use multi-purpose furniture, such as a stool that can be pushed under your desk when not in use. This will preserve space and make the most of your square footage and squeeze as many functions as possible into a single piece of furniture. From the floor-to-ceiling unit of the bedroom, make the most of every square inch. Cleverly integrates space for displaying treasures, books, and more personal objects.
Make a Bed With Under-Bed Storage.
There are a few choices for built-in storage beds if you don't have enough closet space and don't want to clutter your small bedroom with bulky closets. It is important to store under-the-bed in a small bedroom. Wheeled crates, drawers, locked boxes, storage bags, and shoe organizers are some of the options to consider. Another potentially less expensive alternative is to use furniture lifts to raise your bed higher off the ground, allowing you to store items below. You can also get a raised bed, which allows you to have plenty of under-bed storage while eliminating storage boxes' clutter. You can, besides, getting a lot higher beds with the option of a desk, a cupboard, or a cozy chill-out space underneath, which is ideal for a small bedroom!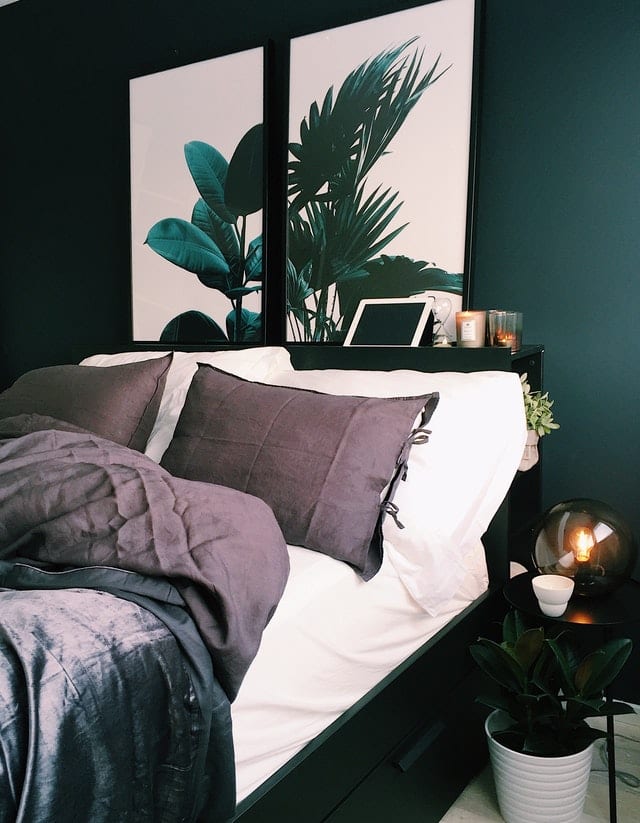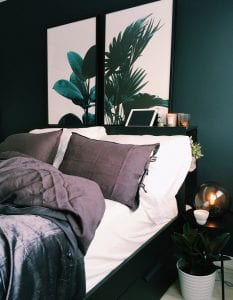 Allow Natural Light to Come in
It is important to let in as much natural light as possible in a small room. Natural light makes every space appear larger, airier, and less cluttered. It can help open up your bedroom by giving it more space and making it feel less visually crowded; if you have a view of the outside, flat roller blinds or flat lace or voile panels might be introduced for protection.
Closet Storage Cabinets are a Good Choice.
There are many nice storage options for filling in uncomfortable places and small spaces in your small bedroom. The narrow cabinets storage pieces can be painted the same color as your walls to recede visually. Making your room airy without losing valuable storage space is important.
Create Illusion
Using mirrors to create the illusion of space is a tried-and-true trick. A mirrored wall, ideal for smaller bedrooms, can visually double the space by bouncing the light around the room and making it appear larger. Secondly, painting walls with a light color would also give the impression of more space. Consider light grays, whites, and creams. If you prefer darker hues, you can always balance them with dark furniture.
Working With Accurate Measurements
Custom furniture designed for your home can be a great investment. Create furniture, such as a twin bed that perfectly fits the corners while leaving plenty of space in the rest of the room. The traditional transparent chair offers unobstructed seating, while the built-in drawer bedside a table and the light optimize every inch of floor space.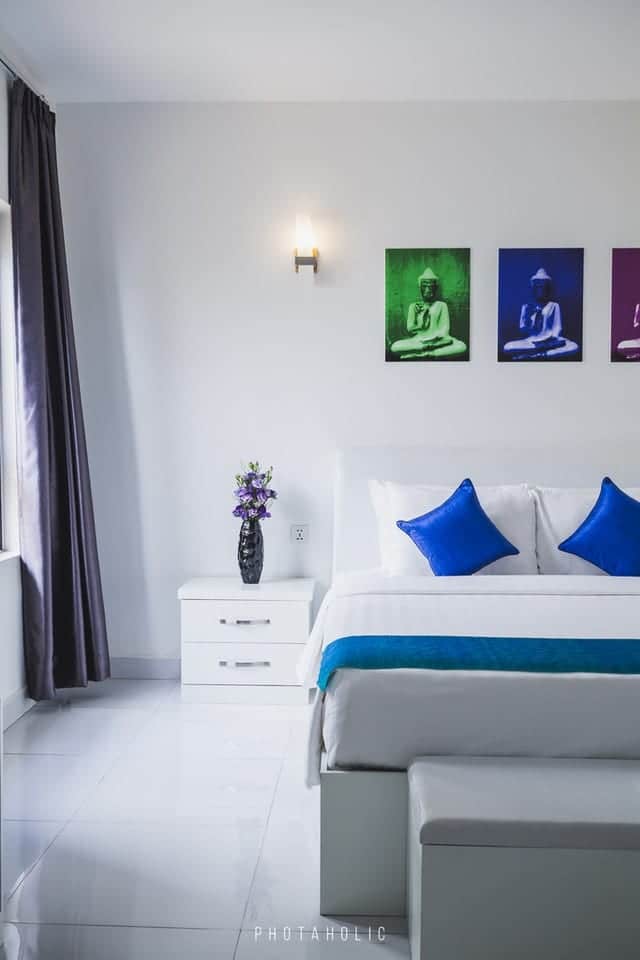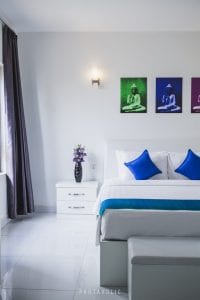 Make a Statement on Your Ceiling.
A golden pattern on your white ceiling will draw your eyes upward, raising the appearance of the ceiling in this tiny bedroom. If your bedroom has sloping ceilings or an unusual design, a patterned ceiling may be a good option.
Consider a Float Storage
Floating shelves are a great choice for small bedrooms. If you don't have enough space for a full bookcase, you can still maximize your vertical space by hanging the bookcase. On the bookcase, you can put decorative objects, images, and plants too. Floating shelves can also be placed on top of a dresser, in any comfortable corner of your home, or even over your bed. They are instrumental in rooms with high ceilings, as they allow you to make the most of the space available. Floating shelves are available in a variety of different types. Keep in mind that the anchoring shelves on the wall and make them more permanent in the room.
Wallpaper Can Be Used to Create Statesmen
A bold, bright wallpaper will help cocoon your room and give it a jewel-box effect, even if it looks a little bit like a small space. You don't have to cover the entire wall to make a point. Cover a little nook with a fun print. Wallpaper can also be used to create statements.
Choose A Focal Point in Your Bedroom
Each room requires a focal point, a prominent feature that creates a hierarchy and prevents the design from looking jumbled. The bed's head is often the focal point that you can emphasize with a bold pillow arrangement or hanging a piece of wall art directly above it. When designing a small bedroom, your eye might be drawn to a window. Instead of allowing these two powerful elements to fight for attention, place the bed in front of the window to create a unified look. Alternatively, neutralize one aspect (such as a bed or a window) so that the other may take center stage in the room.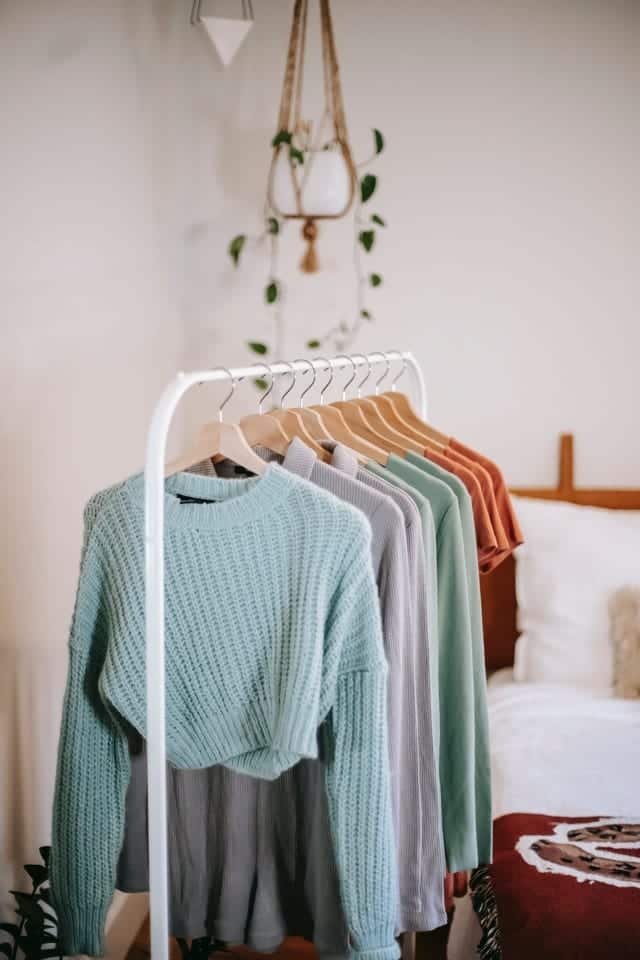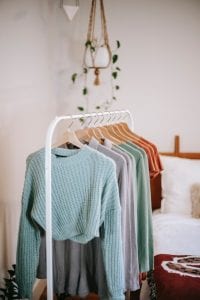 Think of Yourself As a Minimalist
If you've got a small bedroom, keep it simple by bringing in the necessities. Aside from the bed, all you really need in your bedroom is a bedside table and someplace to put on your clothes. There is no need for a bench at the foot of the bed, a reading table, or a large wardrobe. They might look great in a magazine, but all that furniture might make a room feel claustrophobic in a typical home.
Eventually, while designing a small bedroom can be stressful and difficult, it can also be enjoyable. You can turn your small room into an impressive space using the design tips and techniques set out above. These brilliant ideas, ranging from creative storage solutions to multi-purpose furniture, will give your little space a new lease of life.
We hope our top tips will recreate your small bedroom into a much-loved haven! If you would like more information, visit our social media to keep up with our weekly post!