Although there is no official description of a tiny house, it is a small house measuring between 100 and 400 square feet instead of the average American home of 1,600 to 1,650 square feet. The fact that a tiny house stands alone distinguishes it from an apartment. While some Tiny homes are on foundations, the majority are on a trailer base.
Tiny-Home on Wheels is a term used to describe this type of Tiny homes (THOW).
Many expected the tiny-home tend to disappear quickly, but it has unexpectedly picked up steam since 2007. Whether it's temporary or permanent, Tiny-house living is for those who want to live a truly minimalist lifestyle.
The History Of The Tiny Home
Tiny houses have had an impressive run over the last ten years. However, the origins of the Tiny house can be traced back to caves, where primitive man sought refuge after farming and hunting. Electricity, plumbing, ventilation, and air conditioning in tiny homes have replaced the rocks and claves styles.
Sarah Susanka's book, published in 1998, "The Not So Big House: A Blueprint for the Way We Live," emphasized maximization and architectural concepts to make small spaces appear more prominent in terms of architecture.
Two years after Susanka's publication, Jay Shafer, a professor at the University of Iowa, wrote an article titled "Home Sweet Hut." The report took the front page of the Des Moines Register journal and brought a turnaround in the modern-day tiny-home movement.
Oprah Winfrey featured Shaefer's 96-square-foot tiny home on her show in February 2007, giving the tiny-home movement its most significant boost. The book "Put Your Life on a Diet: Lessons Learned From Living in Less Than 140 Square Feet" was pals published in 2008.
The tiny house movement has continued to attract awareness and positive feedback. Since 2009, the internet, books, blogs, and television have helped spread the news about tiny houses, causing the trend to gain serious traction. Tiny-Home associations have been giving support to the movement. Tiny houses are great for cutting costs and having the flexibility to live according to your budget, as seen below.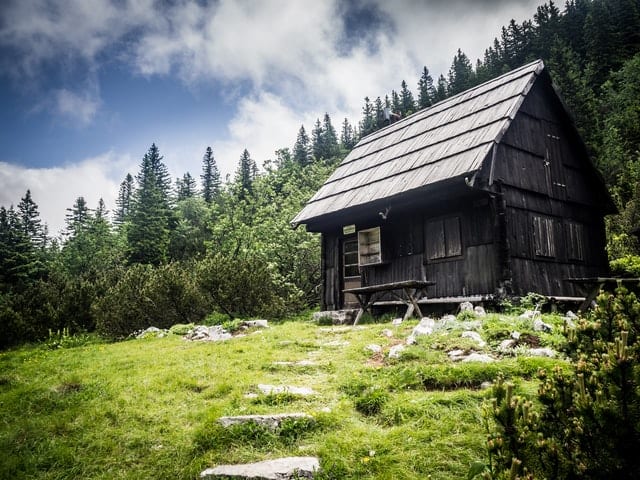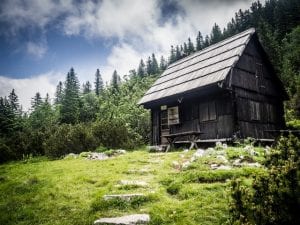 Building A Tiny House Step-By-Step
The first step is to create a tiny house design. Decide on the number of square feet or meters, as well as the function and style. For the novice tiny-home builder, sketch the design to create a calculated drawing. Drawing will assist you in rationalizing and visualizing the type of structure you have. When constructing tiny homes, avoid narrow windows and doors and complex wall and roof designs to keep the design plain. Create a list of the materials you'll need to build your dream home.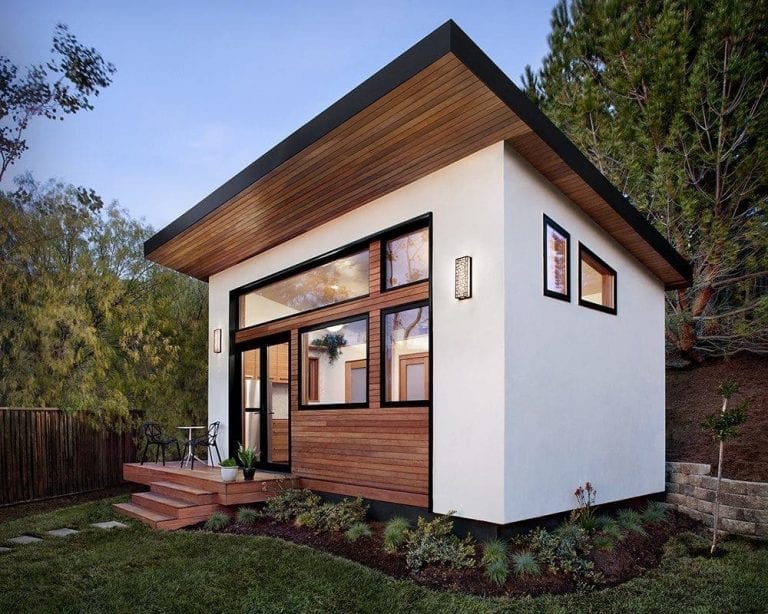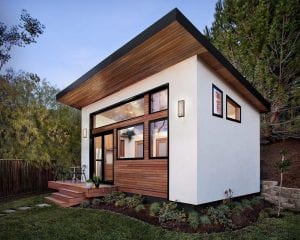 Locate A Land And A Flatbed Trailer.
Find a piece of land that is not only big enough to build your tiny house on but also won't get you in trouble with the law. Depending on where you live, you can need a permit for a small property. After you've secured a plot of property, you'll need to find a flatbed trailer to act as your tiny house's base.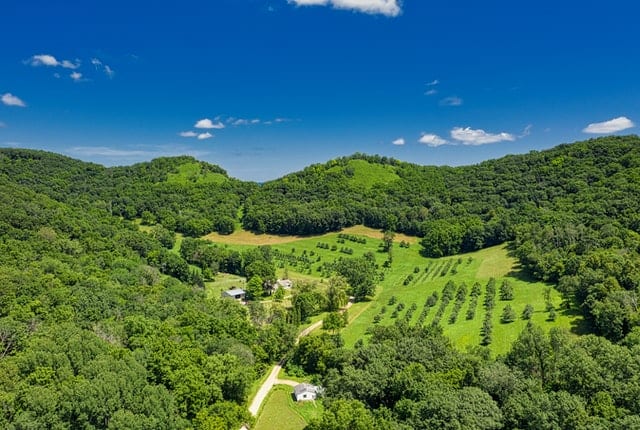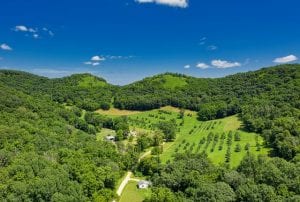 Construct The Sub-Floor
On the flatbed trailer, make your tiny-home floor out of regular lumber and cover it with plywood sheathing. Make sure the floor is tightly, correctly, and efficiently built. You are using a mix of nuts and bolts, many fasteners, and metal brackets to do this. Buy in bulk because these building materials can come in handy during the wall and roof framing process.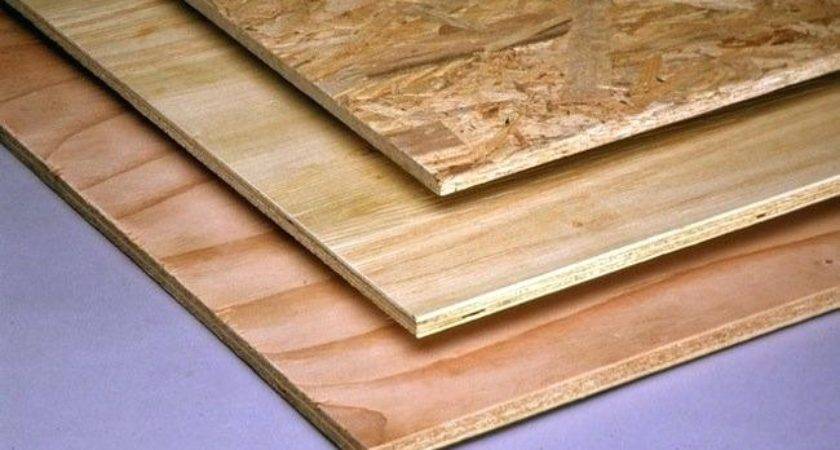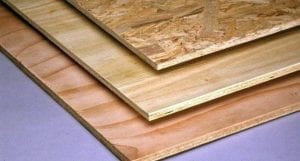 Electricity & Prepare Services
Before you start framing and wrapping your tiny home, make a rough-in for the electricity and utilities, as well as the drain lines for the tub, sinks, and toilet. Electrical and plumbing works are best before the house is almost finished.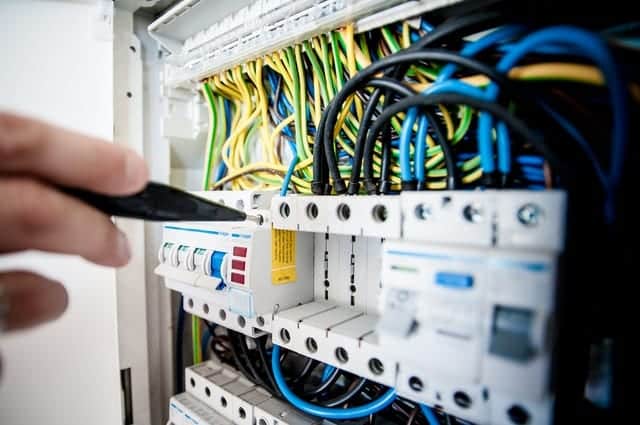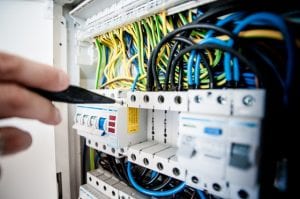 Framing For Wall Installation
Frame the house with lumber, secure it with metal brackets, and case it with plywood. The metal brackets will be in between the outer and the inner walls when completed.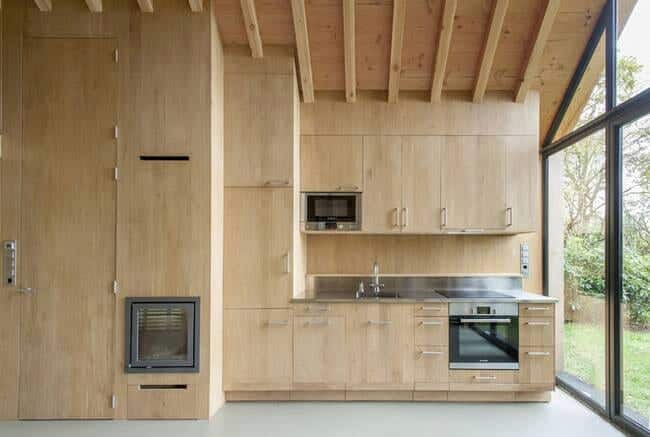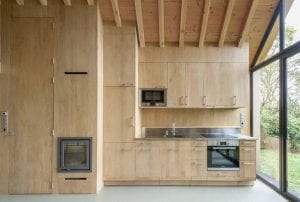 Fix The Roof
Choose a straightforward roof design and secure and mount your chosen roofing material after the house has been sheathed and fastened. Metal roofing is the best because it can protect against severe weather.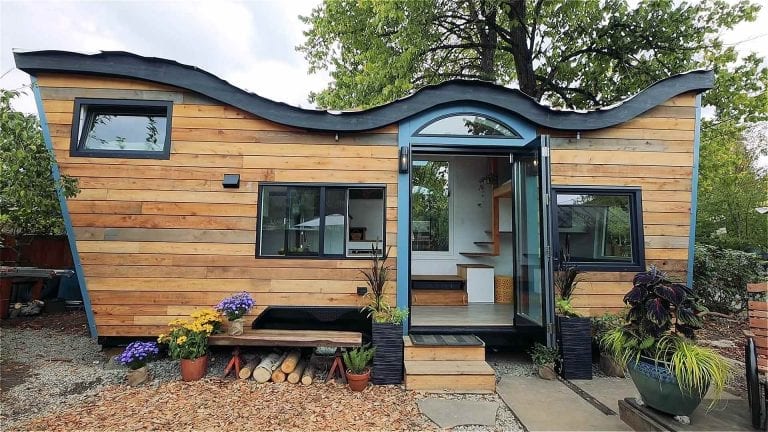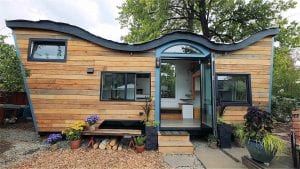 House Insulation
Cover the house in plastic and weatherproof it until it is in good condition. House wrap is a breathable material that keeps the tiny house dry while also protecting it from corrosion caused by excess moisture. Use Low-VOC (volatile organic compound) board to insulate; it's better for the lungs and contributes to the finished house's cleaner air quality. Be sure to seal any cracks or air leaks that might exist.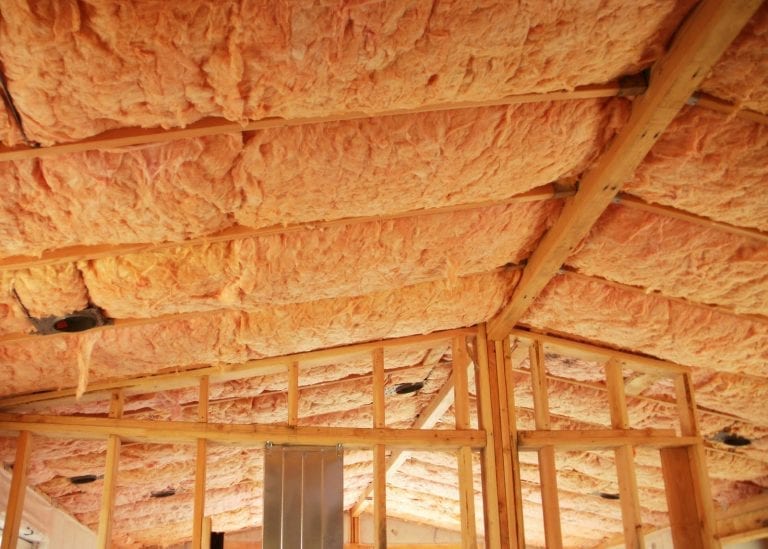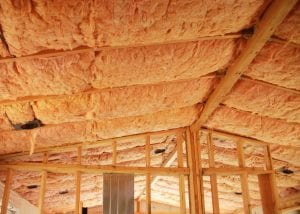 Installation Of Doors And Windows
Once you've finished, mount perfectly leveled and squared doors and windows. To prevent rain from leaving cracks around the edges of the doors and windows, wrap enough sealing tape around them.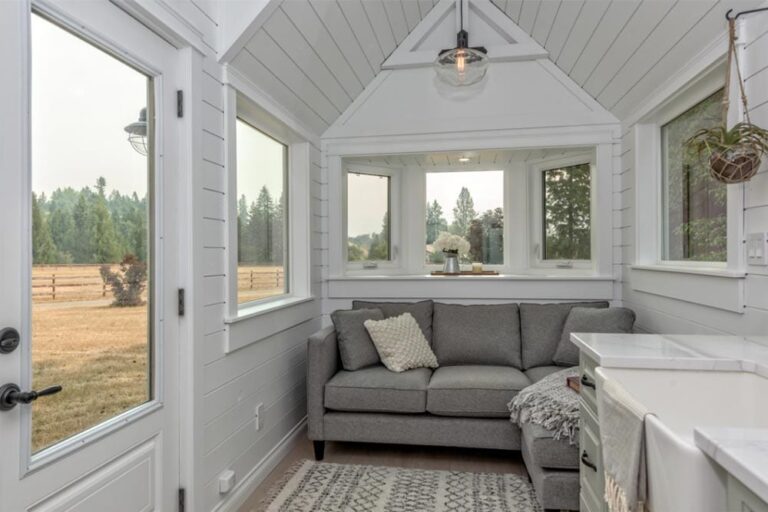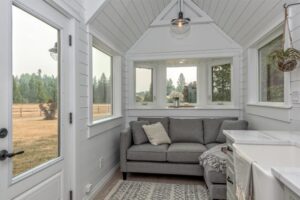 Seal External Wall and Paint
Seal the outside of the house with exterior grade plywood; this form of plywood can be painted for decorative purposes and enhance the home.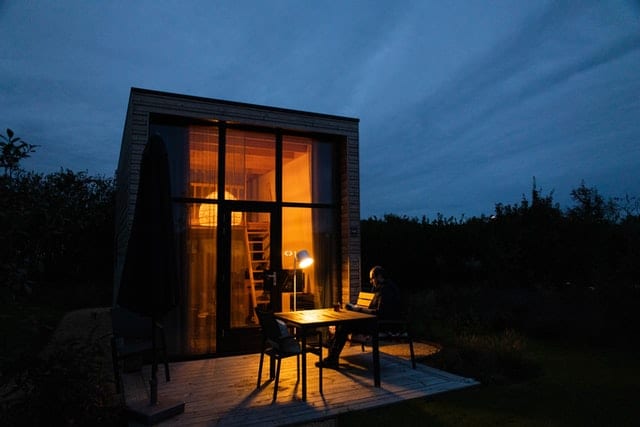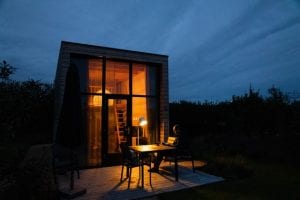 Plumbing And Electrical Work
Install the requisite plumbing drains, pipes, and electrical wires to run through the structure's walls and floor before you start decorating the interior of the tiny house. For plumbing, consider either plastic or copper pipes. It's also the time to add any fixtures you have, such as hanging lamps, curtain rods, or stovetops.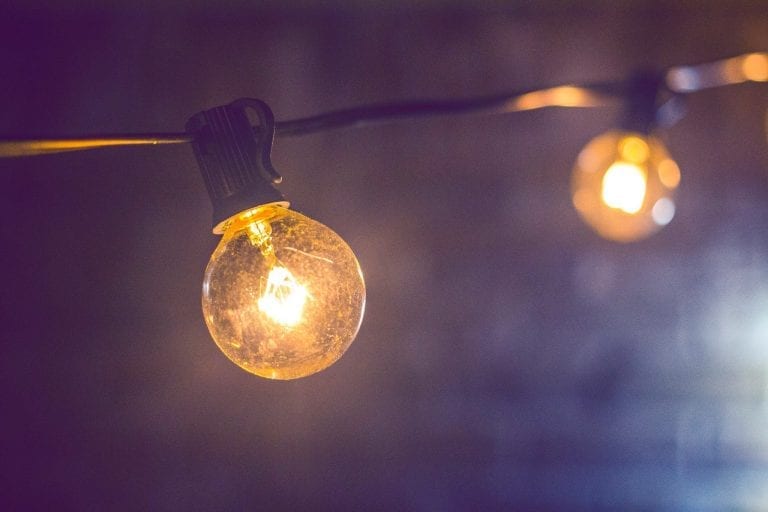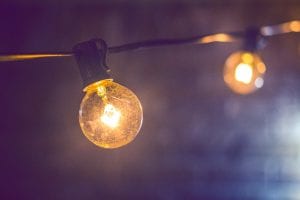 It's Time To Decorate Your Tiny Home!
The decoration is the most enjoyable part! It is good to have a theme before you start. Consider using neutral colors for the interior to give an illusion of space. Then lay your carpet, think multi-purpose, use wall space, decorate with plants, hang some lovely curtains, and transform it into a home away from home.
Here Are Some Ideas For Making The Most Of The Space Available.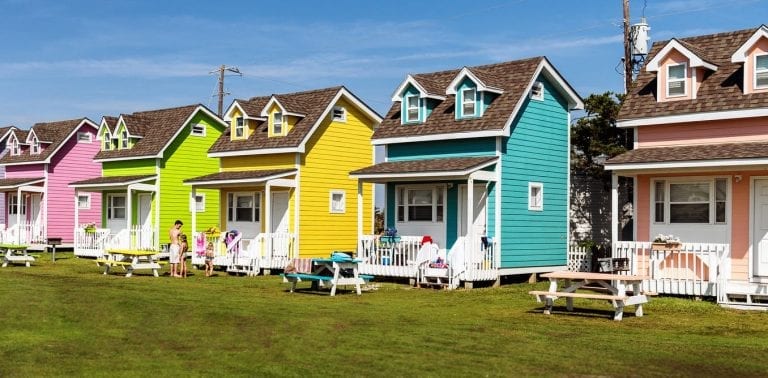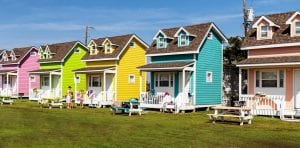 One of the most enjoyable aspects of designing your own home is tailoring the design to your specific needs, but it doesn't seem very easy due to the limited space in a tiny house. However, you can still add your personal touch to your small home with the following innovative ideas.
Terrace On The Rooftop
Adding a rooftop deck to your Tiny House is a unique idea. It will provide additional space for a gym, recreation, or even the hosting of a small party.
Shelves Above The Window
Use the space between the top frames of your windows and doors to build a perfect shelf for books, photographs, flowers, and other decorative items.
Customized Bed
The choice of bed for your tiny home can optimize space. You may consider a portable floor bed, air bed, upholstered bench with fold-out sleeper, and secret bed in a cabinet. However, any convertible multifunctional bed can work.
Rack For Cookware
Create a storage solution for your tiny kitchen by conserving cabinet space while maintaining cookware within easy reach. You can also store flatware, spices, or fresh herbs in hanging containers.
Storage In The Bathroom
Since tiny houses have smaller toilets, get creative about where you place the necessities. You may make an over-the-toilet shelf to hold extra shampoo, soap, or even a decorative plant.
Sliding Glass Doors
Rather than getting a swinging door, a sliding door on rails will save space and look fantastic.
Nooks In Tiny Houses
Your home's most astonishing assets maybe those awkward tiny spaces in the corners of the room. A nook can be turned into the coziest reading or sleeping nook ever with simple built-in shelves, affordable lighting, and the right furniture.
Stairs For Storage
Finding extra nooks and crannies can be difficult in a small room, so use items like stairs to add storage underneath them or inside with pull-out drawers.
Coop For Chickens
Don't give up your hobbies and interests because you have a small home. You can still incorporate a farm-fresh element, such as a chicken coop strategically located at one end of the house.
The Benefits Of A Tiny House For A First-Time Homeowner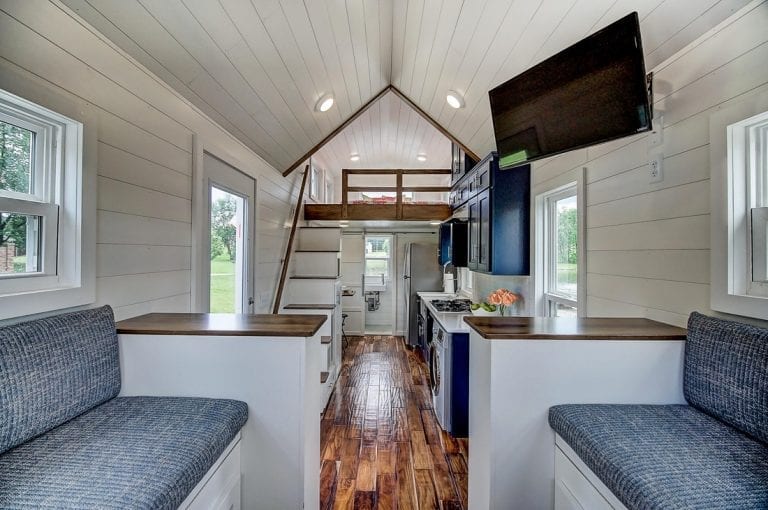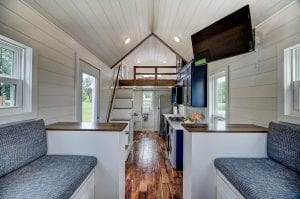 Cost-effectiveness
A Tiny House is less expensive to build or purchase than a conventional home. For as low as $46,300, you can buy a tiny home. The majority of teeny-tiny house owners didn't have a mortgage. Purchasing a tiny home, particularly at these low prices, might be an excellent place to start new homeowners.
Financial Independence
Self-made tiny homes are much less expensive and more attractive than conventional apartments. Since you'll have less debt and lower expenses, you'll have more flexibility to spend and invest the way you want, not the way you have to. Living in a tiny house forces you to be selective about your belongings.
Design Control
A tiny house does not have to be a conventional living space. Some people transform their tiny home into an office or an excellent little hangout spot for friends or family visits.
Low Utility And Maintenance Bills.
Compared to a typical rental home, upkeep costs are much lower due to their smaller scale. Gas, electricity, and other services are all saved in a tiny building. Heating and cooling the air requires less energy with less equipment and a smaller room.
Ecologically Conscious
Tiny-home will reduce the negative impact on the ecosystems. The low gas and energy use in small households may reduce the ecological footprint.
Cleaning Would Take Less Time And Money
One of the most significant advantages of living in a tiny home is that there is less room to sweep. Cleaning a typical house can take a long time and is more expensive than living in a small home. You'll have to clean up for a few minutes per week, and you'll be free to concentrate on the stuff you want to do.
Decorate In A Less Time-Consuming And Cost-Effective Manner
Since a tiny house doesn't need much decoration, it would be less expensive to decorate. In that case, you can customize anything you like, regardless of your personal preferences or space needs.
The Ability To Move Around
You don't have to be attached to any property when you buy and choose a plot of land to park your tiny house on. You can quickly transfer your rental property if the area is no longer viable or if you get a new job somewhere else.
How To Be Clutter-Free In Your Tiny Home
Clutter builds up over time in a typical home, but a tiny home can go from spotless to a total disaster in seconds because of lack of space. A few disorganized items can make the house appear as if a tornado has hit it. To get the most out of your tiny home, you'll need to develop good habits and have the right organizational tools, which we'll go through below.
Purpose-Driven Shopping
Moving into a tiny house is a fantastic way to simplify your life and belongings while enjoying a more minimalist lifestyle. You will have less clutter in your life if you own fewer items. Make it a habit to get rid of something if you get something new. Window-shopping can lead to buying what you don't need in the house, so go to the store to buy only something you need.
Invest In Furniture With Multi Uses
Buying furniture that will serve dual purposes is vital in the battle against clutter in a small space. When purchasing furniture, get an ottoman with storage, modular seating, kitchen cabinets with foldaway surfaces, and a convertible bed, among other things.
Pay Attention
Take the time to identify your clutter hotspots, then devise storage strategies based on your findings, such as placing a bin by the door or emptying a central cabinet.
Healthy Behaviors Can Be Automated
It can be overlooked if belongings fall by the wayside in large homes, but such can dramatically alter the atmosphere of a tiny home. So, after using an item, please make an effort to return it where it belongs. The advantage of a tiny home is that you don't have to walk far to do so.
Go Digital
There's no need for paper to accumulate in your home in today's digital age. Try as much as possible to digitize most bills and other transactions.
Regularly Sort Your Items
Sorting through your belongings can continue even after you've settled into a new room. Downsize, simplify, and declutter your life as much as possible to enjoy your tiny home. If you don't feel confident in your ability to move the waste from your house, contact Bargain Dumpster today to get rid of it all so you can live a clutter-free life.
If you enjoyed and learned something new from this post, please share it with your friends and click on the links below to learn more about related topics.
INSTAGRAM  FACEBOOK   TWITTER   PINTEREST