Top 5 Travel Destinations for Labor Day Weekend – Unwind and Explore!
Labor Day weekend is fast approaching, and it's time to bid farewell to summer with a bang! This blog is your ultimate guide to making the most of the long weekend with a fantastic getaway. From serene beaches to breathtaking mountains, vibrant cities, charming countryside retreats, and island paradises, we've got the top five travel destinations that promise an unforgettable Labor Day experience. So pack your bags, grab your sunscreen, and get ready to unwind and explore!
Destination 1 – Serene Beach Escape: Clearwater Beach, FL
Ah, the beach – where time stands still, and worries are washed away with the tides! Clearwater Beach, Florida, is the epitome of a serene beach escape. Feel the powdery white sand between your toes as you lounge under a colorful beach umbrella, the ocean breeze gently caressing your skin. In the distance, seagulls playfully dive into the crystal-clear waters, and the sound of waves soothes your soul. Take a refreshing dip in the inviting Gulf of Mexico, and if you're feeling adventurous, try your hand at stand-up paddleboarding or beach volleyball. Clearwater Beach is famous for its vibrant beach culture, where you can find locals and visitors alike soaking up the sun and enjoying the laid-back atmosphere. And hey, no judgment if you end up with a sandcastle masterpiece or two, because let's face it, we all turn into kids again at the beach! Whether you're traveling solo, with family, or friends, this beach destination has something for everyone. And when the sun begins to set, find a cozy spot to watch the magical colors paint the sky in hues of pink, orange, and purple – a picture-perfect backdrop for an evening of relaxation and romance.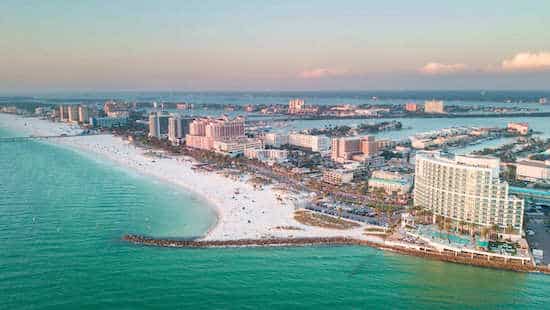 Destination 2 – Adventure in the Mountains: Asheville, NC
Calling all adventurers and nature enthusiasts! Asheville, North Carolina, is a dream come true for those seeking an adrenaline rush amidst breathtaking landscapes. Nestled in the heart of the Blue Ridge Mountains, Asheville offers an abundance of outdoor activities to satisfy every adventurer's soul. Lace up your hiking boots and embark on an expedition to witness cascading waterfalls, lush forests, and panoramic vistas. The Great Smoky Mountains National Park and the Blue Ridge Parkway await with picturesque trails for all levels of hikers. Thrill-seekers can experience the exhilaration of zip-lining through a lush canopy of trees or tackling challenging rock climbing routes. And let's not forget the vibrant city life that complements the natural beauty of Asheville. After a day of heart-pumping adventures, explore the city's artsy vibes, vibrant music scene, and farm-to-table culinary delights. Wander through the historic downtown area and discover unique boutiques, art galleries, and craft breweries. A visit to the Biltmore Estate, America's largest privately-owned home, is a must for history and architecture buffs. And for a touch of magic, catch the stunning sunset over the mountains – a truly enchanting sight to behold. But here's a word of caution – be prepared to fall head over heels in love with Asheville, and you may find yourself planning your next visit even before you leave!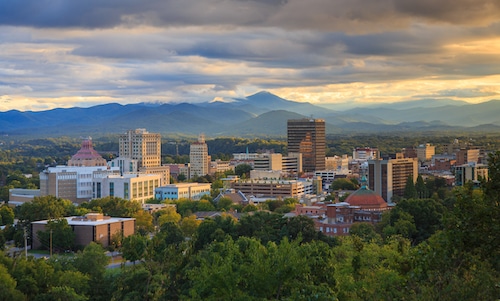 Destination 3 – Cultural Delights in Vibrant Cities: Chicago, IL
Chicago, Illinois, isn't just any city; it's a cultural playground that promises an exciting urban adventure. Bursting with historical landmarks, world-renowned museums, and vibrant neighborhoods, Chicago invites you to immerse yourself in its rich cultural tapestry. Stroll through the iconic Millennium Park, where you'll find the captivating Cloud Gate sculpture, affectionately known as "The Bean." The park is a lively hub for locals and visitors alike, offering various activities such as concerts, open-air movie nights, and yoga sessions. If you're an art enthusiast, the Art Institute of Chicago is a must-visit, housing an impressive collection that spans centuries and continents. For history buffs, the Field Museum is a treasure trove of natural history exhibits, including the iconic T-Rex named Sue. Don't forget to venture into the neighborhoods, each with its unique charm and cultural offerings. Explore Pilsen for its vibrant Latino community, Wicker Park for its hipster vibes and trendy boutiques, and Chinatown for its delectable cuisine. And let's not forget the most crucial aspect of any Chicago visit – the food! Chicago-style deep-dish pizzas, Italian beef sandwiches, and Chicago-style hot dogs are culinary delights that will leave you craving for more. And when it comes to the city's sports scene, cheering for the Cubs or the White Sox is a rite of passage for any sports enthusiast. So get ready to soak up the bustling city life, the friendly chatter of the locals, and the hustle and bustle of one of America's most exciting cities.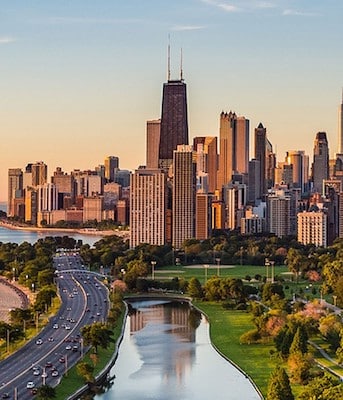 Destination 4 – Charming Countryside Retreats: Magnolia, AL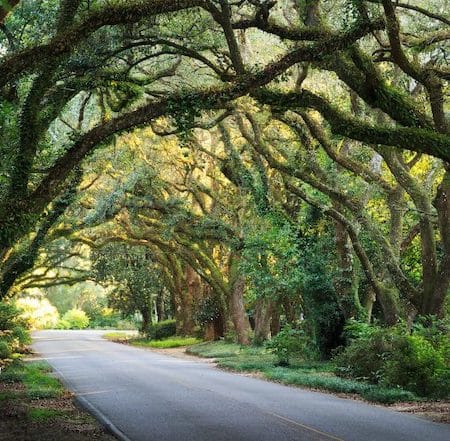 Magnolia, Alabama, beckons with its idyllic countryside charm, offering a serene escape from the hustle and bustle of city life. Here, time seems to slow down as you explore picturesque landscapes, dotted with charming farms, rolling hills, and blooming flowers. Begin your mornings with leisurely walks along quaint village streets, where everyone greets you with a warm smile and a friendly wave. As you wander through Magnolia's charming countryside, you'll feel like you've stepped into a storybook. The air is filled with the fragrance of freshly cut hay, and the sounds of chirping birds and rustling leaves create a symphony of tranquility. Magnolia's countryside invites you to embrace the laid-back lifestyle, to take a moment to breathe, and to reconnect with nature. Opt for a stay at a charming farmhouse or a cozy bed-and-breakfast, where comfort and hospitality go hand in hand. Savor farm-to-table delicacies made from locally sourced ingredients and experience the authentic taste of the countryside. And don't be surprised if you find yourself befriending the farm animals – after all, cows and chickens make excellent listeners! For a unique experience, consider visiting local farmers' markets, where you can interact with farmers and artisans, and maybe even pick up some handmade crafts as souvenirs. The simplicity of Magnolia is a reminder that life's true treasures lie in the little things, the moments of peace and connection that make memories to last a lifetime. So unwind in the gentle embrace of the countryside, and allow yourself to slow down and appreciate the beauty of the present moment.
Destination 5 – Island Getaways: Nantucket, MA
Welcome to Nantucket, Massachusetts – an island paradise that captures the essence of island living at its finest. As you step foot on Nantucket, you'll be captivated by its timeless beauty, with its cobblestone streets lined with colorful hydrangeas and charming cottages. The island's rich maritime heritage is evident in its historic lighthouses, quaint whaling houses, and maritime museums. Nantucket's vibrant community embraces island life, where simplicity and natural beauty take center stage. Sink your toes into the soft, sandy beaches and let the sun kiss your skin as you indulge in the ultimate beach escape. Take a leisurely bike ride along the coastal paths, where the sound of the crashing waves follows you on your journey. Explore the island's pristine landscapes and nature reserves, keeping an eye out for seals and coastal birds that call Nantucket home. For a dash of history and culture, visit the Nantucket Whaling Museum, where you can immerse yourself in the island's whaling past and learn about the brave souls who once sailed these waters. In the heart of the town, Main Street beckons with its array of boutiques, art galleries, and fine dining establishments. The island's culinary scene is a delightful mix of fresh seafood and farm-to-table offerings, showcasing the best of Nantucket's bountiful resources. As you stroll along the charming streets, you'll find yourself falling under the spell of the island's unique charm and embracing the leisurely island pace. And don't be surprised if you leave Nantucket with a sailor's hat as a souvenir – island life has a way of making us all embrace our inner sailors! So, let Nantucket's island vibes wash over you, and surrender to the blissful rhythm of the sea.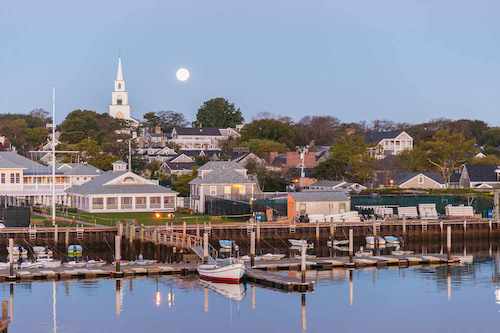 Unwind and Explore!
Congratulations! Armed with the top five travel destinations for Labor Day weekend, you're all set for an unforgettable adventure. Whether you're lounging on the beach, conquering mountains, immersing in culture, savoring countryside charm, or indulging in island vibes, these destinations promise an unforgettable experience. Each destination offers its unique allure and opportunities for exploration, relaxation, and connection with both nature and culture. So go ahead, unwind, explore, and make memories that will have you laughing and smiling for years to come. Happy Labor Day, and here's to the best getaway yet!