Pumpkins, apple cider, hayrides, crunching leaves on the ground… Christmas may be the most wonderful time of the year, but fall is the most wonderful season! From football tailgating and bonfires to crisp, quiet mornings and soft, chilly breezes, fall appeals to everyone in one way or another.
There's nothing quite like the Harvest Season, but before it gets here, you've got some prep to do around the house! We all need to brace our homes against the chilly months of fall, and it's better to do it now before the first frost catches us off guard. Don't worry, though! From outdoor maintenance to indoor décor, we've got you covered – here are 10 ways to prepare for autumn.
Check Your Fireplace and Chimney
Just thinking about a roaring fire on a cool autumn evening makes your spine tingle, doesn't it? Before you light the first fire of the season, consider scheduling a chimney cleaning to avoid any potential fire hazards. Your fireplace will be working hard this fall and winter, so why not give it a little TLC?
In addition to a good scrubbing, your fireplace may need some aesthetic assistance. After years of soot buildup, hearth staining, and chipping bricks, it may be time for a facelift! Replacing old brick with ceramic tiles or stone slabs can totally transform your fireplace's look, giving it a modern flair or rustic charm.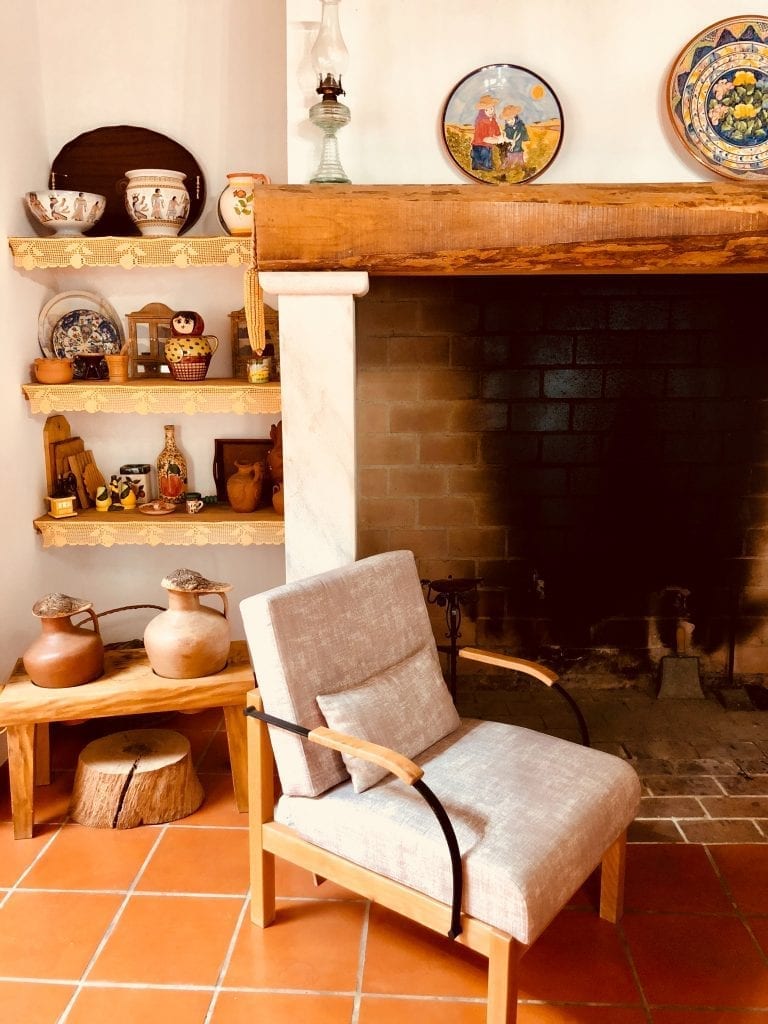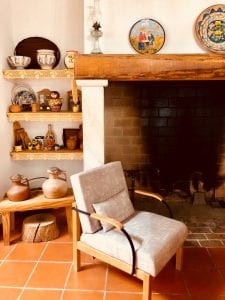 Fill Up on Firewood
Now that your fireplace is clean, spiffy, and ready to roar, it's time to find some firewood to make that happen! Whether you buy it elsewhere or cut your own, start a pile now to save yourself some hassle in the frigid months of late fall and winter.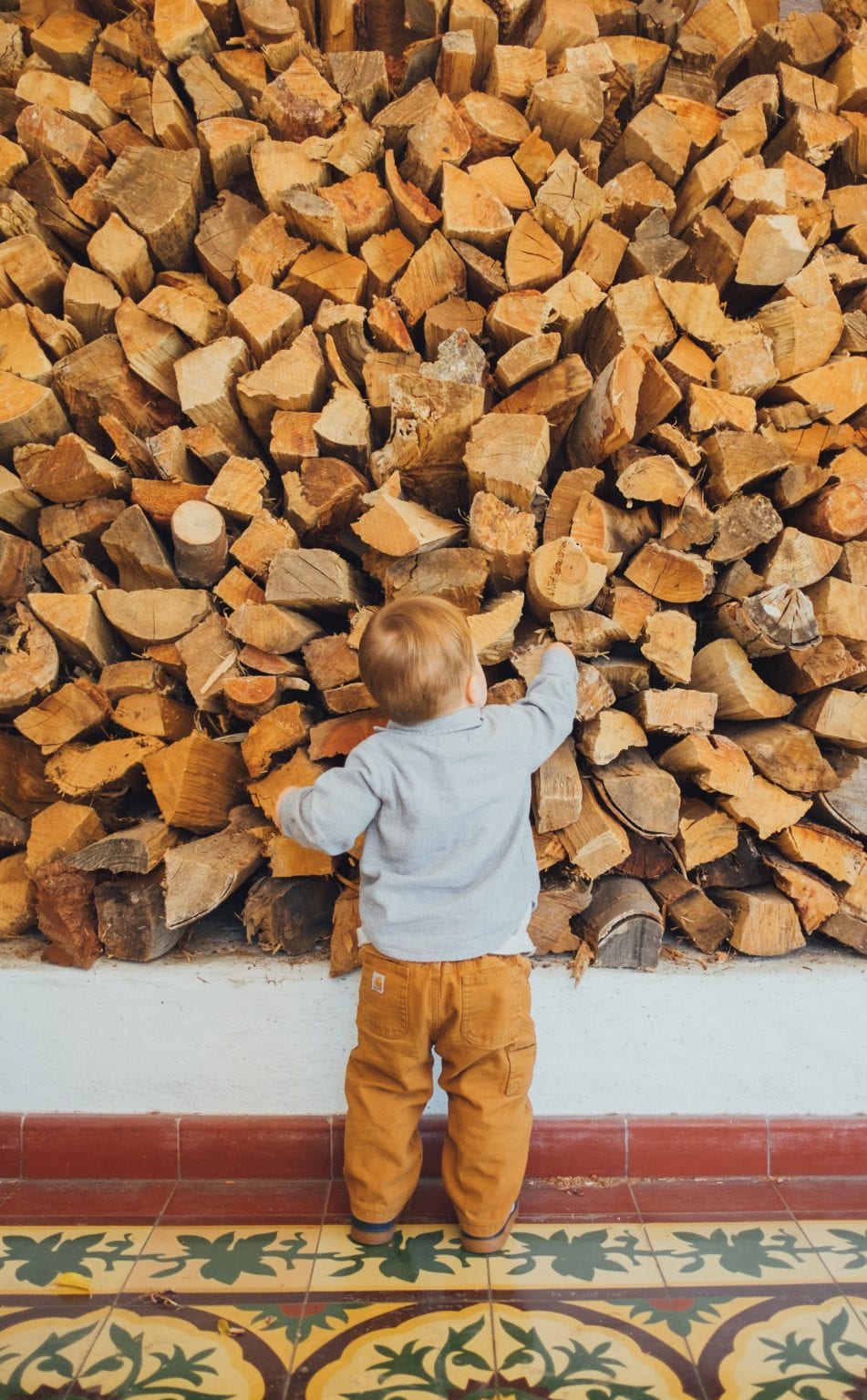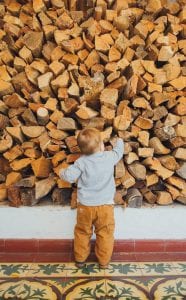 Check Your Boiler or Furnace
Regardless of which one you have, it's best to check them out now before the cold weather hits, and you find yourself without any heat! Schedule an inspection early, then make sure to keep up with changing furnace filters if necessary. Fresh filters help maintain healthy air quality, but they also help keep your energy costs from shooting through the roof; burn firewood this fall, not your hard-earned money.
Assemble a Fall & Winter Toolbox
There's nothing worse than waking up to the first big snow of the season – and not having a clue where your snow shovel is. While not as drastic, the same can be said for the first major leaf-molting of the year when you have no idea where your rake went! Pull everything out now, and assemble a one-stop-shop in your garage or shed that has everything you need to thwart Mother Nature's plans to bury you under a pile of leaves.
For fall tools, find your rake (of course) leaf blower, broom, and gardening tools for planting fall bulbs. For your late fall and winter tools, gather your snow shovel, ice scraper, and salt.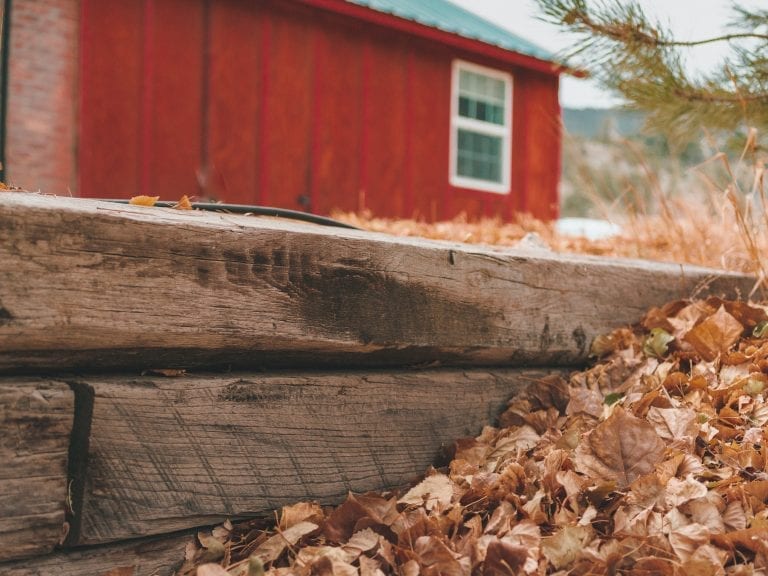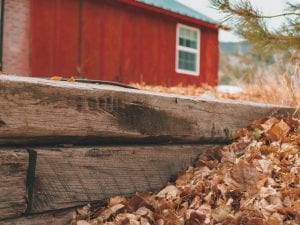 Freshen Your Outdoor Furniture
Your outdoor furniture has worked hard and served you well this summer, so it's earned a well-deserved break. Before you tuck away the cushions and shove the frames into a corner, take some time to give everything a good cleaning.
Hose down the cushions to get rid of any staining, dirt, or ketchup (just being honest here). Once those are done, wipe down the frames to get rid of any dirt buildup, insect nests, or cobwebs – there will be plenty of that on Halloween. After everything is clean, store it away somewhere safe or consider purchasing covers to keep the frigid elements at bay.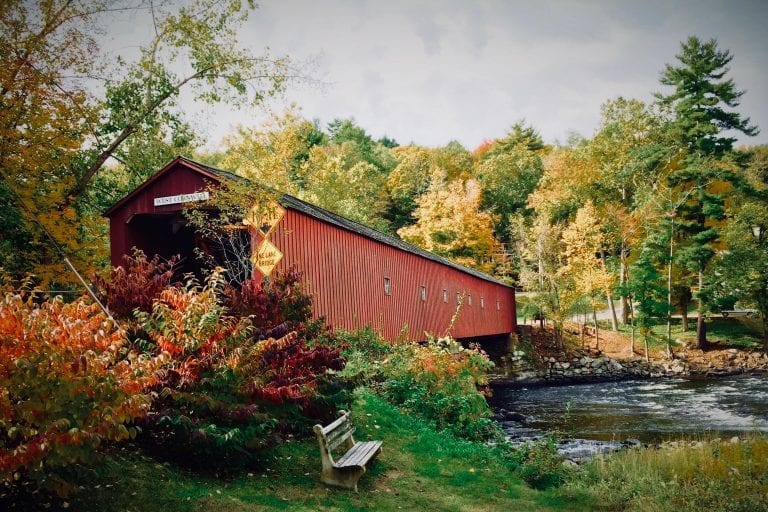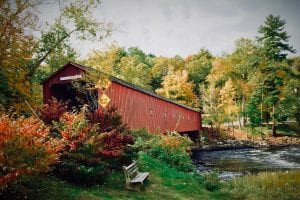 Front Porch Fall Fantasy
Autumn is the perfect time to host family and friends for get-togethers, football watch parties, and cozy evenings around the fire. So why not make your front porch warm and inviting, too?
There are a few key elements that really crank up the fall factor on your porch. Lanterns and candles (real or LED) are perfect to cast a warm, cozy glow. For fall foliage, bunches of mums, bittersweet vines, and wheat stalks inside galvanized metal bucket planters are just the thing for your harvest gathering spot. Set out some extra blankets and throws on your furniture to keep chilly autumn breezes at bay while you sip hot cider on the front porch!
Comfy Cozy Blankets and Bedding
Speaking of blankets, let's not forget about the inside ones! Time to dust off the flannel sheets, down comforters, and knitted throws. Wash them all ahead of time and store them somewhere accessible, so you're ready to wrap yourself up the moment the breeze turns frigid. And don't forget to bust out your fall throw pillows! They're the definition of comfy cozy, and add a great pop of fall color to the room.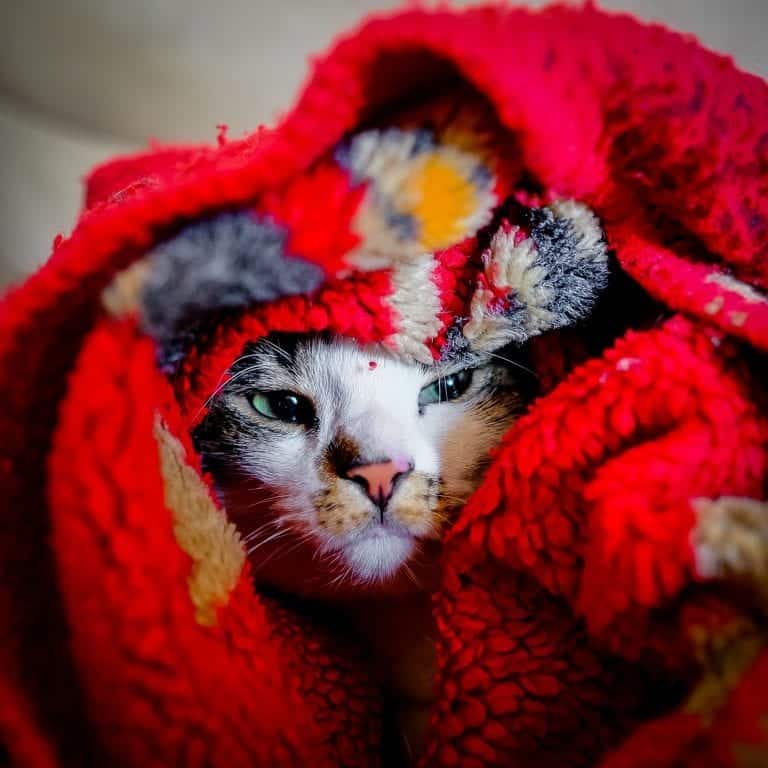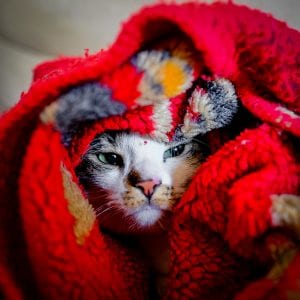 Candles, Candles, Candles!
We've talked about candles on your front porch, but scented candles inside your house take your fall game to the next level. The key here is a spice – pumpkin spice, cinnamon spice, apple spice, any spice!
Light some scented candles on your coffee table, in your foyer to greet everyone who steps inside, in your kitchen, your bathroom – anywhere, really! The only place you may not want to light them up is at the dinner table. The scents from the candles can mess with the flavor of your food. Anywhere else is fair fall game, though!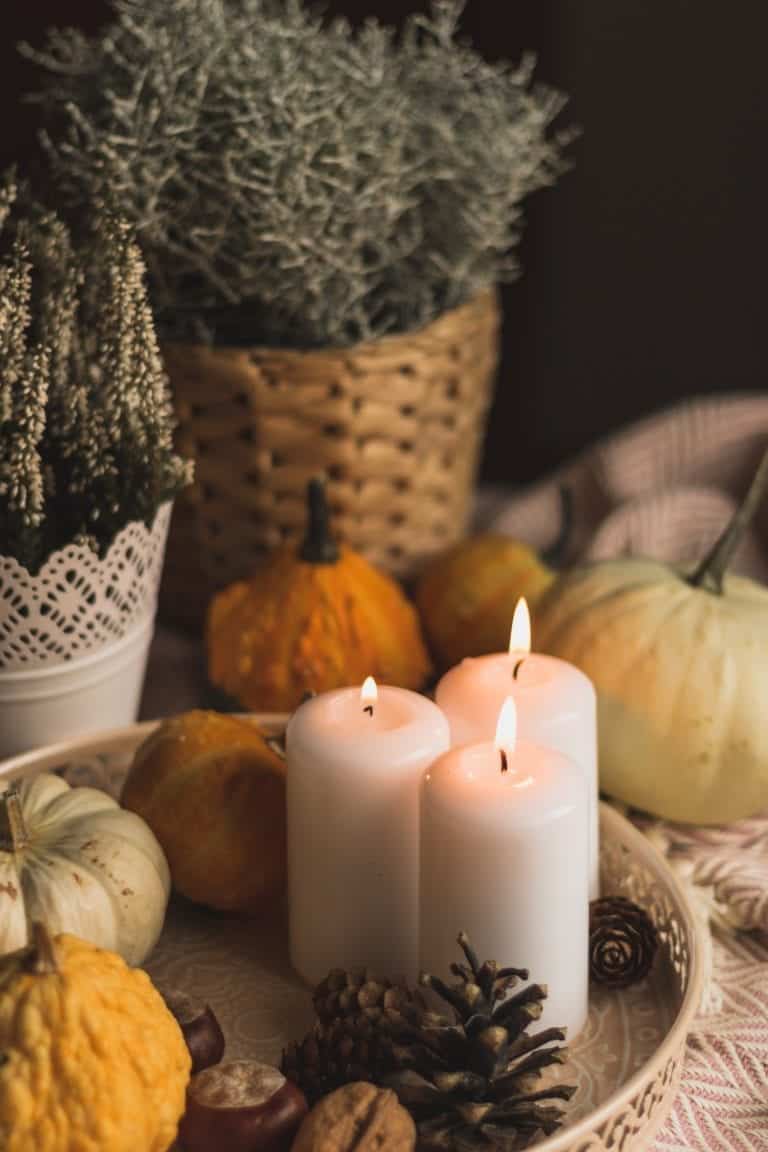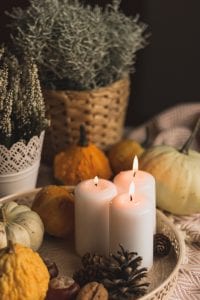 Basket Case
The Harvest Season is all about gathering, and nothing gathers things better than a basket! Baskets can be cheap (check out your local thrift store or bargain store) and dress up the most simple decorations. All it takes is a few Honeycrisp apples, some pinecones, or some gourds, and you've got a great centerpiece for your tables!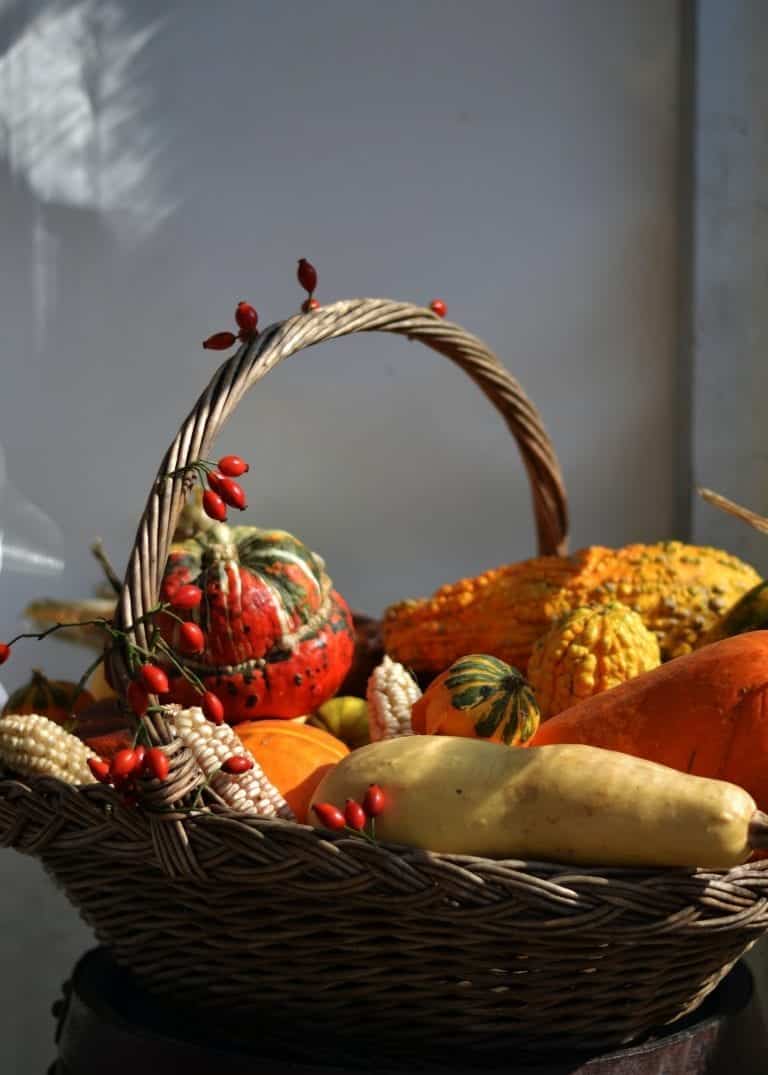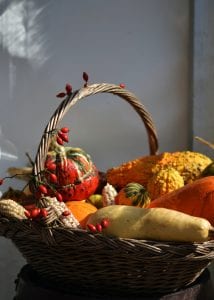 P U M P K I N S
We've saved the best fall décor for last – pumpkins! There can never be too many pumpkins, regardless of what part of the house you're decorating. Grab some locally-grown pumpkins to display on your front porch, or some small ones to scatter throughout your living space. You can carve them, paint them, or leave them intact, just make sure you get plenty of them!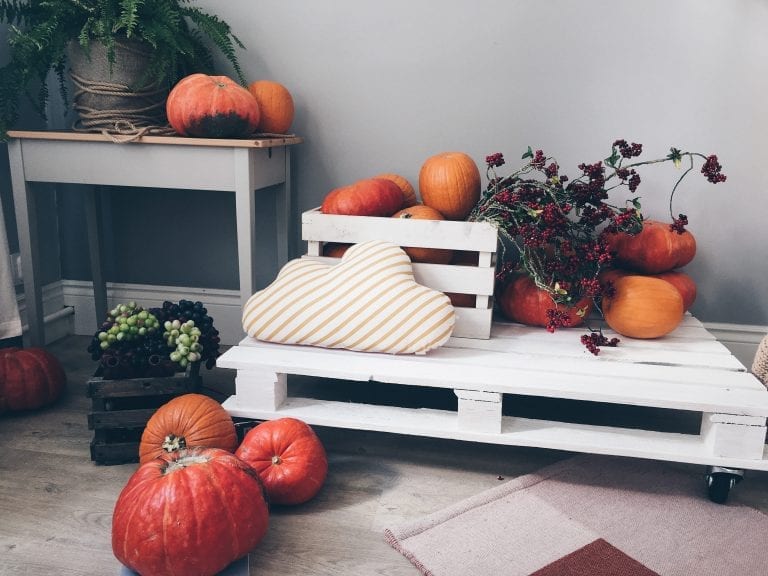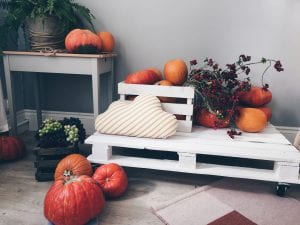 We love fall almost as much as we love hearing from you! Check Out Bargain Dumpster on Instagram, Pinterest, and Twitter for more home prep tips and to share your favorite fall décor!